When people go to work, they don't stop being 'people'. They don't leave their thoughts, feelings, desires, and dreams at home only to re-engage with their true self once they clock off and return to 'their world'.
And yet, all too often, this is how we're expected to behave when we 'go to work'. There seems to be an unwritten rule that we're supposed to disconnect from our true selves and adopt a more emotionally sterile workplace persona… to suppress some of our true feelings and emotions about things that matter to us.
To my mind, that's wrong. In fact, it's so wrong, I decided to do something about it. It's why I created a mobile app to strengthen employee connections to create a happier, healthier, and more engaged workforce, and bring greater purpose and impact to workplace wellbeing and sustainability initiatives.
My lightbulb moment came when I was at the Institute for Integrative Nutrition just five years ago, where I learnt, among other things, about a holistic approach to wellbeing.
It struck me just how much time people spend looking at screens and connecting with others almost exclusively through tech. I'm all in favour of connections – even tech connections to a certain extent – but not if it means being part of a society that is becoming distanced from the authentic, raw, emotional connection that as humans we require.
Strengthening human connection is vital to wellbeing and happiness
Earlier this year we conducted research with 2,000 workers in the UK to ask them about what they really cared about.
Top of the list wasn't money or status – it was their mental health. In fact, nine in ten (91%) said that preserving and nurturing their mental and physical wellbeing was most important to them. Almost as many (88%) said they wanted to work for a company 'with a purpose', while 85% said they wanted to work for a company that cares about its impact on the environment.
This desire to prioritise a fulfilling work-life balance, to create meaningful workplace relationships, and to give back to others, is simply overwhelming. And it's certainly too big to ignore.
Getting involved to make a change
Which begs the question, how can you use your voice to foster a new approach to the workplace that might see the introduction of environmental and social impact projects at work?
For employers, the answer is simple – empower your workers and get them involved in choosing and developing your initiatives – not tell them what is happening from the top down. A large 86% of employees want to engage with – or lead – corporate wellbeing programmes or environmental projects. And yet just under half (44%) are given the opportunity to do so.
UK workers want to engage with their colleagues; they want to organise schemes, they want a voice, they want to be heard – and they want to design their own initiatives based on the issues that matter to them. You will not be short of people ready to engage.
If you are an employee keen to get involved, bring it up, share your interests, ask to send around a survey to your colleagues, host a workshop, become a wellbeing ambassador. Don't under-estimate your own power to drive change.
Bringing in other people will bring up a diverse range of wellbeing and environmental initiatives that people want to be involved in. If that means some of you are planting up a derelict urban space together – great.
If it means running wellbeing classes at lunchtime – fantastic. If it means organising a series of social events like baking or simply going for a walk – bring it on.
Wellbeing and happiness are key to job satisfaction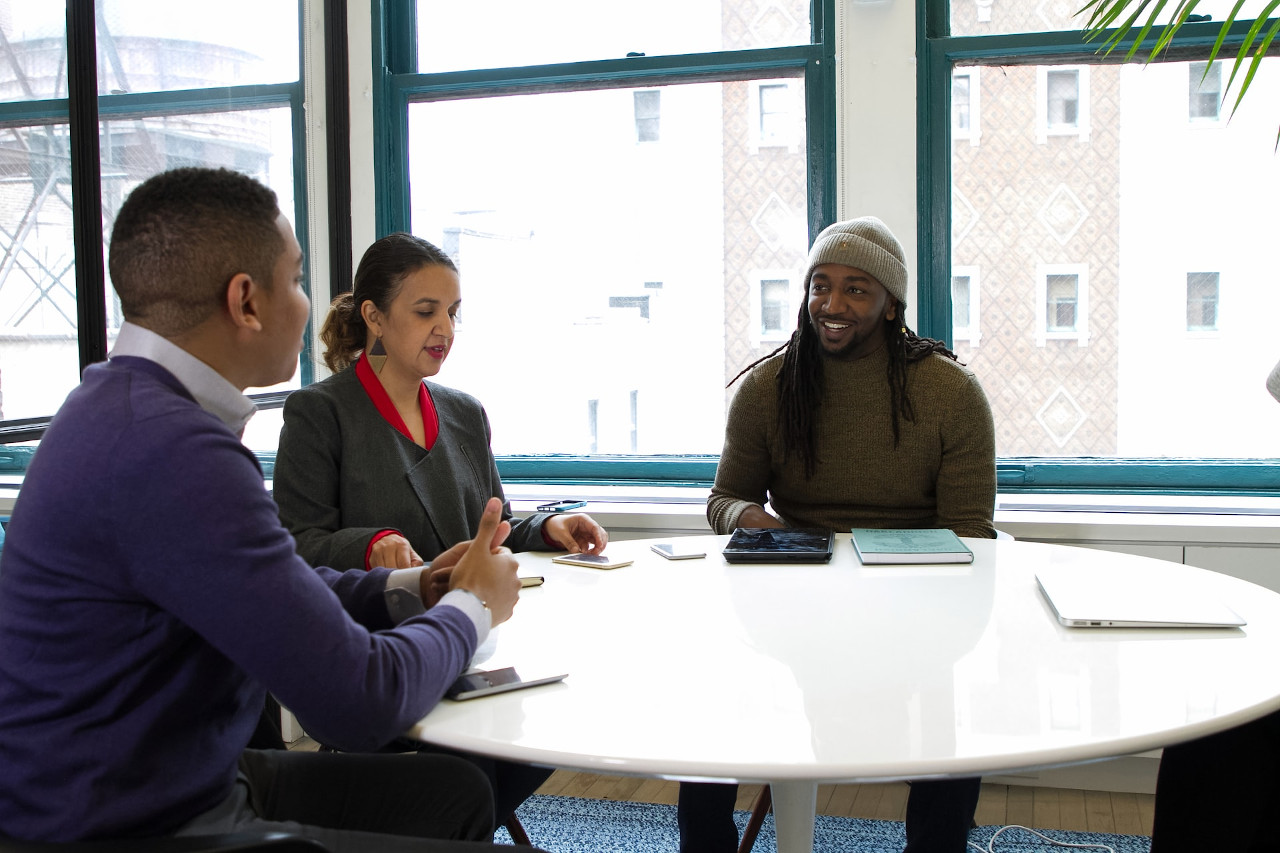 The important thing is to engage and thrive off the positivity generated from such shared experiences.
And in case employers are concerned that such work might be a distraction, our research found that three quarters (73%) of employees said that feeling connected with colleagues in these joint initiatives made them more satisfied in their jobs. At a time when employers are struggling to hang on to staff – and attract new recruits – such schemes could make all the difference.
But this isn't just something that should be 'imposed' by employers.
If you feel strongly enough about making working a greener, more well-being friendly place, then remember to push for these initiatives to be introduced in the workplace. It only takes one person to suggest something – and another to agree – and you have the start of a grassroots movement born from a shared vision and focused on the greater good.
No matter what makes you feel happy at work— whether it's yoga, gardening, helping in their local community or trainspotting — you should be able to do it all.
After the emotional and societal upheaval of the pandemic, there is a clear opportunity to strengthen employee connections in a completely new way – one that empowers everyone to organise activities they love and have fun together while also benefiting the health of the company.