For all the bad apple industries contributing to greenhouse gases, no one thinks to look to fashion as a major culprit in wrecking environmental havoc. But in fact textile manufacturing is one of the leading purveyors of damage to our natural environment—cotton crops alone use 22.5% of all pesticides in production and an average 600 chemicals contribute to the consistent cycle of clothing creation.
Until recently we've been happily buying into this notion of disposing of garments after only a few wears. "Fast fashion" refers to the post-Industrial Revolution practice of producing a greater number of goods for lesser quality and nowhere but in retail is this wasteful technique so apparent; pick up any vintage blazer made 40 years ago and it's obvious no H&M sweater can hold a candle to its sturdy make-up.
Thankfully though, today's turning tides are part of a larger societal climate that, like the climate itself, is heating up toward change. Growing global consciousness has inspired people look back to old school ways of honouring quality over quantity, and the fashion industry is having no choice but to follow suit with an improving set of practices for whittling out the world's wardrobe pieces.
Besides choosing natural materials like bamboo, hemp, and organic cotton over synthetic fibres like polyester and nylon (which can take up to 40 years to decompose), here are three ways the industry is becoming greener:
Clean technologies
A new wave of "eco fashion" has been dominating the style sect, encompassing brands who strive to incorporate and maintain healthy environmental and ethical production practices.
One of the forerunners of this movement is Swedish retailer H&M, who, among other initiatives, banned sandblasting one year ago and installed energy-efficient lighting in many of their stores, effectively saving 1,400 tonnes of C02 from being released into the atmosphere. H&M also, with Levi Strauss, Marks & Spender, Ikea and Adidas, recently formed BCI (Better Cotton Initiative) in a concentrated effort to decrease the industry's use of farming pesticides. According to their first report, there has already been a significant reduction in pesticide usage and increase in farmers' net profits (chemicals can account for up to 60% of a cotton farmer's production costs).
Transparency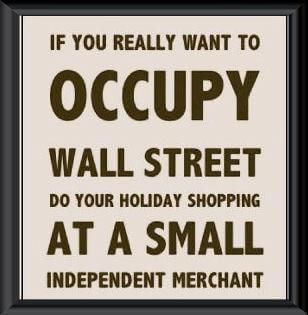 In 2010 H&M released a well-received 'Conscious Collection' for men and women and an organic cosmetics collection, and its first Sustainability Report detailing all of the environmental and human rights efforts set forth to improve its conscious profile—including the conduction of 30,000 factory chemical tests and switch to water-based adhesives in the production of 90% of its bags and approximately 450,000 pairs of shoes.
As the demand for environmental responsibility heightens, more companies are opening the vault to display the weight of their carbon footprints. Puma, who estimates their 2010 environmental impact to hover around $195 million CDN, is implementing a new reporting and valuation system on its greenhouse gas emissions, water and land use, air pollution and waste, to be in place across the board by 2015.
Alternative Shopping Options
Vintage and thrift shops, consignment buy-backs, clothing swaps, and upcycling; sites like Etsy giving independent designers a platform to showcase their work to the world.
The Holiday 2011 season began with a viral .jpg urging public to "Occupy Holiday St." and shop with independent merchants instead of major chains—and although Black Friday videos show that not everyone is following suite, the message is clear: that there are alternate options for shopping with a conscious for this commercialism-heavy holiday.
Next time you pass a table of 3 t-shirts for $10 think about what—really—is the price being paid?