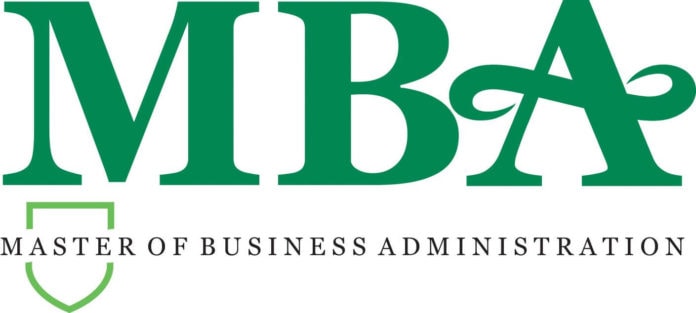 Environmentally friendly, sustainable, and socially-conscious are not quite the words you would normally associate with the business world. Today, as natural resources continue to be depleted by the world's 7 billion people, it is time to think again and discover the benefits of obtaining a green MBA. Combining all of the business savvy of traditional MBA programs, these specialist curriculums offer a greener version of the future.
The green or sustainable MBA is a program committed to teaching students about business excellence while simultaneously promoting ecological sustainability, financial viability, and social justice in organizational settings. A masters in urban planning has become a popular choice to help create green living environments. Students who attend these MBA programs can expect to come away with a greater understanding of the business world and exactly how sustainable practices can be put to work within it. Furthermore, both traditional and online MBA programs are available to reflect the trend towards Internet-related topics in today's economy.
At schools like the Dominican University of California, students can study a couple weekends a month in order to receive their degree within two to three years. Schools like the Dominican University of California are especially geared towards greener living and the theme is incorporated throughout all classroom projects. One school that tops the Entrepreneur's Top Business Schools for Eco-Entrepreneurs list, takes a far different approach.
At Babson College, eco-friendly concentrations are offered to students as a part of the MBA curriculum instead of being interwoven throughout it. This college has been recognized in the leader of green business programs and offers accelerated programs that take as a little as a year to complete.
As online education steps into the future, green business has gradually followed the same path. Several noteworthy green MBA programs can be completed entirely online. From Marylhurst University to Argosy University, a number of reputable online Master of Business Administration programs have stepped up and initiated sustainable programs. Granting students a more flexible option for pursuing their degree, these programs are often far more affordable than comparable in-class options.
The response to green MBAs, initially greeted with eye rolls, is now embraced by academia and the media. As Rich Leimsider, the director at the Center for Business Education at The Aspen Institute, told USA Today,
"If you can change business education to include an appreciation for the social and environmental contexts, you wind up with leaders who are really good at creating value all around."
By educating the students of today, we can create the conscientious leaders of tomorrow.
Green MBAs are the first step towards creating a better, more environmentally sustainable world. Whether students choose to study at a traditional university program or gain their MBA through an online venue, deciding to receive a green MBA is a commitment towards the future of the student and the planet. An MBA that focuses on sustainable living provides the gateway towards a career in corporate social responsibility, business management or as the founder of a green startup.
For the eco-friendly individual, a green MBA offers the chance to allow one individual's green living habits to ripple throughout an entire population. The possibilities are endless.