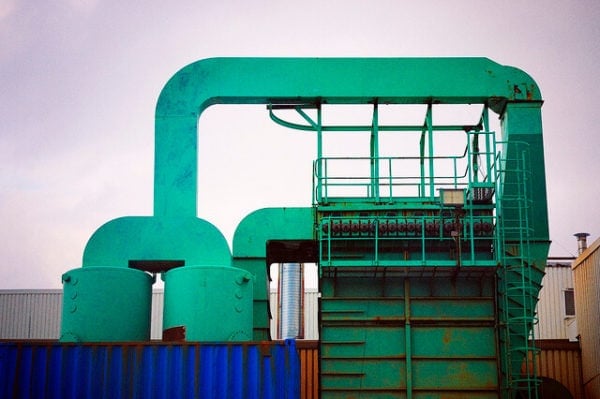 Achieving energy efficiency by 'going green' has now become the most sought after methodology to not only bring down operational costs but strengthen the customer interest and loyalty towards the company as well. This is the result of the growing awareness amongst common men as they are now keen to ensure that industry operations are contributing to raising the environmental safety. Many companies in the manufacturing sector are now under the radar of both governmental legislations and customers to clean up and go green. Here are a few ideas that will enable these businesses to achieve energy efficiency and go green!
Eliminate Waste by Adopting Cleaner Production
Implementing a cleaner production strategy will help bring down the levels of waste generated through improved process management, good house-keeping, new or modified production process/equipment/technologies and by producing useful by-products. This in turn implies lesser waste going to landfills and greater amounts of products made. Through this, the industries can obtain increased levels of product yield and savings as wastes generally make up four percent of the business turnover.
Utilizing Alternative Energy Resources
Industries are a primary source of pollution of various kinds. In an effort to curb the levels of global warming, industries can also contribute tremendously by making use of alternative sources of energy such as solar, wind and geothermal in order to reduce the utilization of fossil fuels and other non renewable sources of energy. The use of alternative sources of energy has the capability to reverse some of the damages caused by the use of fossil fuels. Moreover, it is a more sustainable and reliable form of energy source.
The Power of "Reduce, Reuse, Recycle"
"Reduce, Reuse, Recycle" has been the mantra that all industries are trying to adapt in their efforts to go green. It is one of the most powerful ways to help industries achieve their environmental goals. It is a cyclical process which involves "the separation and collection of materials that would have otherwise been considered waste, the processing and remanufacturing of these items into new products and finally making use of the recycled products". This process of recycling enables industries to reduce their energy costs tremendously, thus leading them to become energy efficient. Moreover, recycling also contributes to conserving limited resources.
Establishing an Environmental Management System
The implementation of an environmental management system will enable industries attain their environmental goals as it provides a system to continuously monitor its operations. The system sets forth a set of policies, procedures and practices that will aid in reducing its effects on the environment and also improve its operational efficiency. It will contribute in the business's efforts to go green in a multitude of ways such as, reducing levels of pollution caused, elevated levels of compliance with environmental standards, conserving non renewable resources and also ensuring increased levels of employee awareness of environmental issues.
The concept of achieving energy efficiency and "going green" has now become a necessity from being an option, as it is now the only feasible way to ensure monetary benefits as well as environmental safety!
---
Keerthana Karthik is a blogger who writes on energy efficient industrial products. She at present blogs for gajindustrialsupply, a global ecommerce retailer of high head pump, jet pumps, Monoblock pumps, ac motor, single phase induction motors, water pumps, air compressor and more. Photo by Mikael Tigerström