As climate change becomes more of a pressing global issue, many industries seek ways to make operations and products more sustainable, and the fashion world is no exception. 
Fashion can be incredibly harmful to the environment, with unwanted clothes and accessories ending up in landfills. Depending on the methods and materials used, the manufacturing process can also have a massive environmental footprint. As such, eco-friendly fashion has taken the world by storm, with major brands selling clothing with organic materials, making green changes to supply chains, and opting for sustainable packaging.

Aside from clothes, the eyewear industry is also becoming increasingly sustainable. New materials and manufacturing processes are being explored to provide environmentally friendly glasses and sunglasses to consumers of an ever-growing and evolving market. 
Because eyewear is an indispensable part of everyday life for many, pursuing environmental sustainability can make a huge difference in the industry's footprint and contribute to creating a better world. Here's how the eyewear industry is becoming sustainable:


New materials
Most eyewear is made of high-grade plastics like injected material and resin acetates, which seriously impacts the environment. Many companies are turning to recycled, biodegradable, and renewable materials to combat the use of plastics in glasses and sunglasses. 
Plant-based materials and bio-based acetate are becoming more widely used for glasses. It uses cotton or wood material to create an eco-friendly plastic alternative. 
High-end brands like Mulberry have used bio-based acetate in 100% of their autumn winter 2023 collection. Eco-friendly glasses can also be made out of oil-based materials. Some glasses are made from oil taken from the castor plant. Recycled plastics and metals can also be used, helping clean the environment while making sustainable frames for glasses and sunglasses.


Sustainable manufacturing
Eyewear companies are shifting towards sustainable manufacturing processes that reduce waste and conserve energy. Renewable energy sources like solar power are being explored for manufacturing, and rainwater collection is being considered for water conservation. 
Rather than throwing out offcuts, they can be reused or transformed into new products, minimizing waste production. Some companies are using technological solutions to drive both sustainability and innovation. Combining the physical and virtual world by equipping workers with technology can increase their skills and improve manufacturing processes. 
These tech innovations can also help reduce errors and streamline supply chain procedures to ensure inventory is managed efficiently and less waste is produced as a result of fewer errors.


Environmental initiatives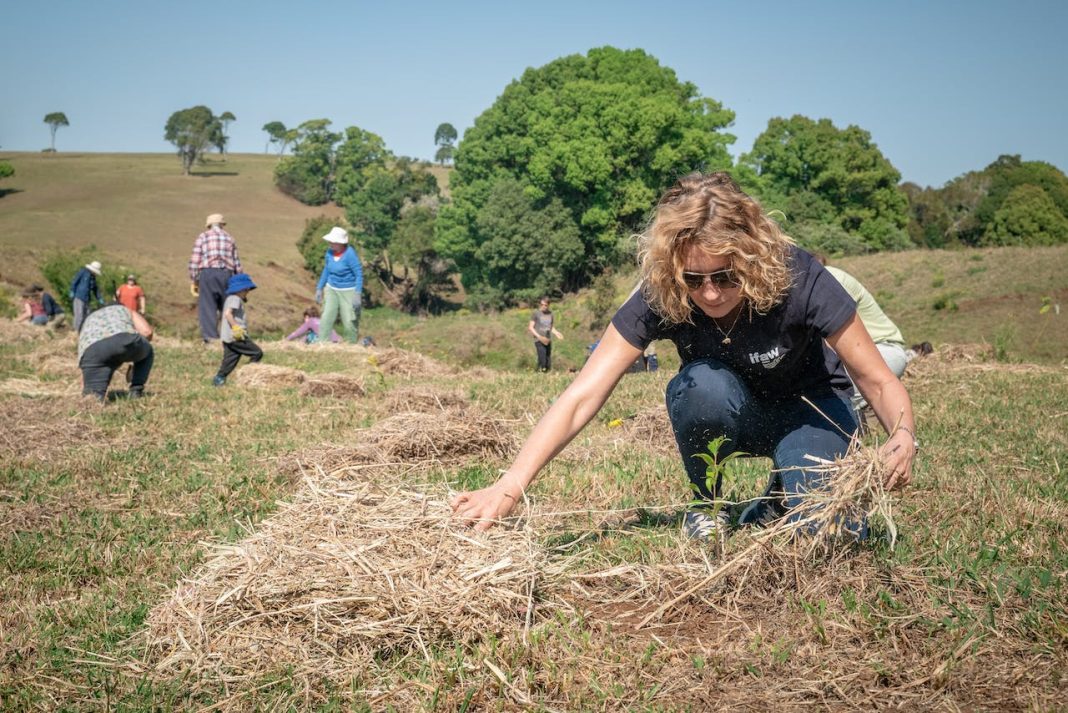 Apart from eco-friendly materials and manufacturing processes, some eyewear companies are using eco programs to give back to the environment. 
For instance, when a person buys a pair of frames, a resulting action contributes to the environment. Eco Eyewear's "One Frame, One Tree" program is one such initiative. A tree is planted with every frame purchased through the program.
As of February 2023, the initiative has planted 3.3 million trees, sequestering 154,629 metric tons of carbon dioxide. This program is aiding farmers and producers in Sub-Saharan Africa, allowing for increased equality and food security. More trees means more captured carbon, increased biodiversity, and provides food and income for people in the area.

Though strides have been taken in the eyewear industry to increase sustainability, some limitations remain. Eco-friendly materials can be hard to source, production costs can increase, and industry-wide standards have yet to be implemented.
However, seeing as many brands have been making significant changes to their products and processes, it spells hope for the entire industry to continue striving for more environmentally friendly practices.