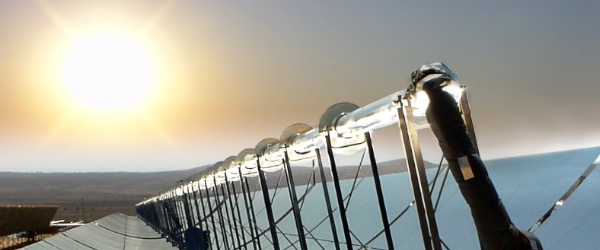 This morning at the Microsoft Campus in Mountain View, California, 30 of the hottest tech startups from around the world are going to be competing for the top 6 spots of the highly coveted Launch: Silicon Valley 2011 showcase, provided by Silicon Valley Association of of Startup Entrepreneurs (SVASE). Of the 30 contenders, 5 are some of the most exciting clean tech companies around today. Keep reading to find out what makes these 5 green businesses worthy of the attention from Silicon Valley.
Bourne Energy
At its essence, Bourne Energy focuses on river, tidal, and ocean hydro-kinetic power generation. However, its clean energy producing products are unique in that they don't require in-river foundations or buried cables, which protects the seabed, and their slow-moving turbines with a unique fish-repelling design are far safer for sea animals than traditional hydro power generators.
Find out more about Bourne Energy's line of river, tidal and ocean power generating products, including the RiverStar, TidalStar, and OceanStar, at www.bourneenergy.com.
Intelen
Intelen specializes in "energy analytics", and provides businesses with real-time access to energy, gas, and water consumption data via an online dashboard. It is an evolution of smart-grid services that is designed to allow business owners to make smart and economical decisions based on up-to-the-minute (and historical) data. Intelen provides everything to get up and running with the system, including onsite installation of smart power meters, to processing the data and providing analytics on consumption.
Skyline Solar
Skyline Solar's claim to fame is the efficiency of their silicon-based medium concentration photovoltaic systems. Compared to a traditional flat-panel solar system, Skyline Solar's panels generate 10 times more energy per gram of silicon. As their panels can generate a significantly increased amount of energy for occupied spaces, the solar installations provide a faster financial payback for any installers.
The solar business has also received funding from the US Department of Energy in order to ramp up production of their super-efficient solar panels. Find out more about Skyline Solar at www.skyline-solar.com.
Sylvatex Biofuels
Sylvatex Biofuels creates fuel additives that can be incorporated into existing diesel and biodiesel fuel supplies to significantly cut the amount of emissions produced when the fuel is burned, as well as cutting the amount of carbon in the fuel itself. Because the fuel additive can be used with any existing diesel or biodiesel sources, there is a very low barrier to entry to get it adopted in the market. Although it is still being tested and awaiting final approvals, Sylvatex plans to license the technology to diesel and biodiesel fuel producers, expecting to make a large impact on the amount of emissions being produced in a short period of time.
Find out more about Sylvatex Biofuels at www.sylvatex.com.
WattzOn (Ennovationz)
WattzOn is the provider of an energy management platform called Ennovationz, an online set of tools for homeowners designed to inform and educate on energy conservation practices, both to make the world a greener place and to cut the price of energy bills. Some of the promoted features of Ennovationz are the ability to track your household's energy usage and compare it to similar household's, check out a library of articles on best practices for energy efficiency, and speak to "Ennovationz experts" about ways to cut your energy consumption at home.
Sign up for Ennovationz Beta at www.ennovationz.com.
Which of these great clean tech green businesses do you think is worthy of the 2011 Silicon Valley showcase? Let us know in the replies.