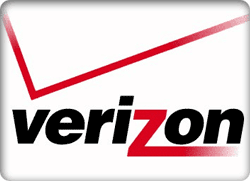 Although we take for granted how easy it is to get information to our mobile devices at the snap of a finger, how often do you think about the environmental impact of your data plan? Probably not much – but Verizon is about to change that, by tracking a new metric that gauges the CO2 emissions associated with sending a terabyte of data.
Cutting CO2 Emissions
Verizon's goal is to increase their energy efficiency overall, and by tracking the amount of energy used in delivering data, they have a starting point to work from. Although they just announced the CO2 footprint tracking, they have been collecting information on their data delivery for about a year, and have already increased their energy efficiency in data delivery by 15%. Not satisfied to stop there, Verizon has set their goal for the next year to be another 15% more efficient than they are today.
What wireless competitors are doing
While Sprint announces its greenhouse gas emissions for the entire company as a whole, AT&T only measures the amount of energy used and not its environmental impact, making Verizon's CO2 tracking the first of its kind.
Although it may not affect your life one way or the other, it's something interesting to think about the next time you're surfing the web on your phone.
[via]