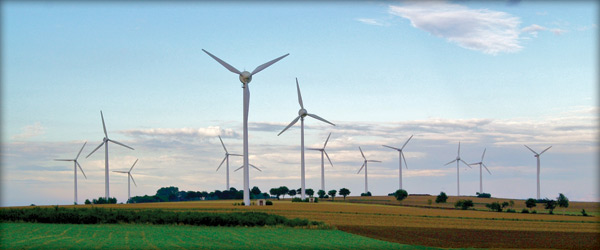 Entrepreneur Ben Harroun and his family got their start in general construction 30 years ago. Their aim and business niche for almost 30 years was to provide low-cost quality housing.
And while the low cost option may have saved them from the most recent recession, Harroun and his family saw the writing on the wall. "As the housing market began to slow in 2008, we began to look for new ways to incorporate our talents in a changing industry.
"We heard about a 200 megawatt wind farm on the horizon in our area, and the answer seemed to be right in front of us, use the wind!"
Harroun and his family started Angel Wind Energy and are among a growing number of people switching into the green economy from more conventional professions.
"When you are looking to develop a green business you need to pay attention to your customers needs and desires. Make sure you get back to people as soon as possible and remember this above all else: without your customers, you have no business."
Angel Wind Energy was born and is now part of the growing green economy. Angle sources its material from manufacturers in the U.S. as often as possible, continuing to contribute to the green recovery. The turbines they use are manufactured in a Michigan facility, one of this recessions hardest hit states.
So is Harroun satisfied with his success? Like any good entrepreneur, he continues to see opportunities for growth: "We are looking into expanding beyond offering just renewable in our business. We are currently working to form an off-shoot of Angel Wind Energy as Angel Energy Services. This branch will handle energy-efficiency products, such as installation of geothermal and biomass HVAC systems, solar thermal and tankless water heating, and products that will reduce power consumption through an energy auditing program with thermal imaging.