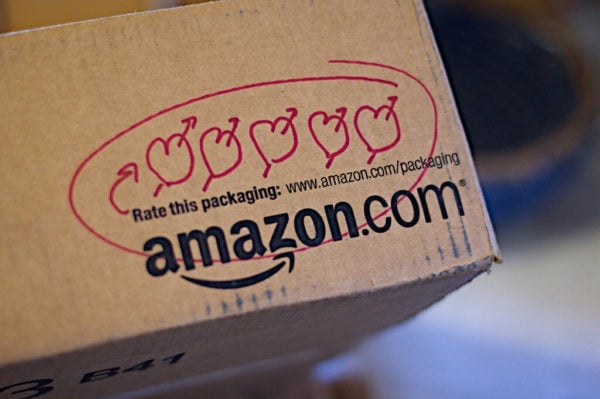 Everyone on Earth should strive to be environmentally responsible. With the way that people blatantly litter and pollute our home, who knows if our species- or any species– will exist in another 100 years. While the way we handle our affairs now may not necessarily affect us in the future, we should care enough to respect the following generations behind us.
The good news is that more and more people are at least trying to make a positive change, and that doesn't just include civilians. Major online retail companies are also putting forth an honest effort for Mother Nature and all that she stands for. This is our home, our well-being people; why mess around with that?
Let's check out 5 most environmentally responsible online retailers and recognize the simple changes we all can adapt for a better life for everyone.
1. Nike
With a strong commitment to handling environmental matters, Nike has a number of programs that evaluate and improve its carbon footprint, which include chemical toxicity, carbon emissions, and water use. Use of renewable energy and increased efficiency are also important factors. This has been demonstrated by installing energy efficient lighting and HVAC systems in their facilities; its Belgium and Netherlands headquarters are running on 100 percent renewable energy and include features such as recycled aluminum window frames and energy storage underground.
2. Yahoo
It looks like encouraging 600 million worldwide users to go green has paid off: Yahoo's Green site is the most searched site for greener lifestyle tips. The Internet giant also supports the "Be a Better Planet" program and even has its own Earth Day website annually. Not even its data centers are exempt from the green thumb of Mother Nature; energy is purchased from renewable sources like hydroelectric facilities and new data centers are being sought out in cooler climate areas where AC isn't necessary. One data center in Lockport, NY uses 95 percent less water and 40 percent less energy than traditional data centers. The water saved could provide 200,000 people drinking water for a year! For environmentally friendly enterprise ecommerce solutions, look no further than Yahoo.
3. Adobe
Adobe has focused their environmental actions in three areas: waste management, office building operations, and product packaging. The U.S. Green Building Counsel has LEED certified four Adobe buildings at the Platinum level, which is the highest level possible. The company's headquarters in San Jose, CA also has employees who actively recycle and compost, which helps to divert 97 percent of the building's solid waste from landfills. An environmentally friendly redesign of software packaging was also managed by Adobe in areas such as its production materials, packing materials, and use and disposal of materials.
4. Intel
Intel's concern for reducing waste and the release of toxins is notable. Both hazardous and non-hazardous waste is managed through high-recycling rates and suitable alternatives for toxic components in their products are constantly being explored. Energy efficiency is also taken very seriously, as a portion of its employees' compensation is tied to reaching environmental goals. The company's Intel Core and Atom chips are among the greenest products they offer. For the past three years, Intel has been the Environmental Protection Agency's greatest green power purchaser; almost 50 percent of its energy comes from renewable resources.
5. Dell
In 2008, Dell announced the ambitious statement that it would reduce its total emissions by 40 percent by the year 2015. Ambitious as it was, Dell is well on its way to reaching it. Many of Dell's efforts involve reducing its environmental impact during all stages of its products life cycles, from design to disposal. 7.2 million pounds of recycled plastic has been used to build new computers, which is comparable to 263 million water bottles. Along with their commitment to greener computers, Dell will take back and recycle any of its products free of charge; they will also take back any competitor's products free of charge with the purchase of a new Dell computer. Because of its incredible efforts, Dell was ranked #1 in NEWSWEEK's Green Rankings.
Photo by Alan Levine