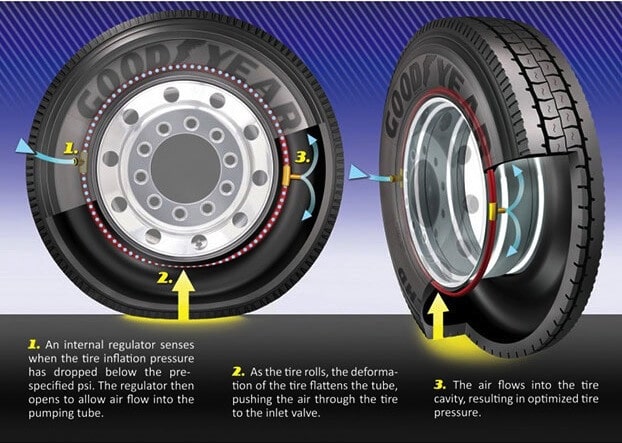 Wondering what difference a year makes? Ask Goodyear.
The tire maker has taken strides in being green jumping from a ranking of 252 in 2011 to 74 in 2012. The rankings were by Newsweek who ranked the 500 largest U.S. corporations by environmental footprint, "green" management and transparency in reporting. Goodyear was the only tire company to make the list and the second-highest ranked company in the automotive industry.
The company managed to accomplish this feat through actively trying to improve sustainability and environmental performance. More specifically, the tire maker eliminated manufacturing waste sent to landfills and reduced the use of solvents. What's more, according to a press release:
Since 2008, Goodyear has not sent any manufacturing waste from its 53 factories to landfills anywhere in the world.  Goodyear's company-wide effort to eliminate solvent usage and, consequently, emissions, has resulted in a reduction of solvent usage of 56 percent since 2007.
"One of Goodyear's shared values is caring for our environment and communities," said Don Stanley, vice president of product quality and plant technology, in a press release.  "Our commitment to environmental programs and sustainability reflects what's important to us.  We are seeing the results of that commitment and are being more transparent about our sustainability goals, programs, and accomplishments."
The icing on the cake is Goodyear's improved environmental scores—as deemed by the Carbon Disclosure Project (CDP), a non-profit organization that tracks the greenhouse gas emissions—which reflected a 17 percent improvement from 2011.