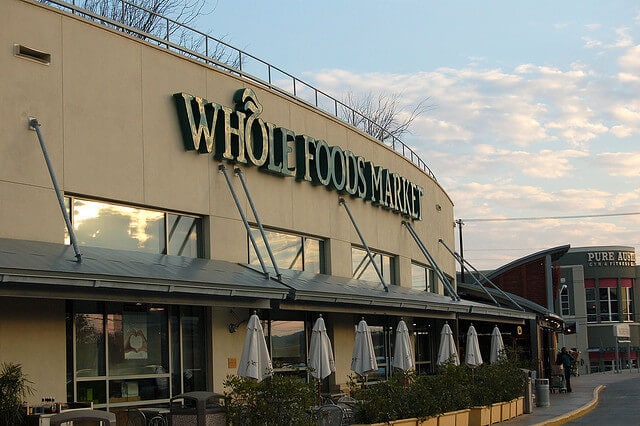 The term "organic" has been a controversial one. There have been numerous complaints that many companies are using the term loosely and inaccurately. But Whole Foods has been trying to crack down on the use of the word by ensuring that it is truthful and consistent across all store aisles.
Today, the national retailer announced that all personal care products on its domestic shelves are in full compliance.
In June of 2010, Whole Foods Market launched its organic labelling guidelines for body care products. The company became the first national entity to police the organic claims on non-food products. These guidelines require all personal care products making a front-of-label organic claim to be certified, either to the U.S. Department of Agriculture (USDA) organic standards or the NSF 305 organic personal care standard.
"Believe it or not, there are no Federal laws that regulate how the word 'organic' can be used on personal care products. Our shoppers don't expect the meaning of organic to change between store aisles, and neither do we," said Jeremiah McElwee, global coordinator of the personal care department at Whole Foods Market. "Our suppliers eagerly took on the challenge of making crucial ingredient and labeling changes. Thanks to their tremendous support, our shoppers can trust that all products in our U.S. stores labeled as 'organic' truly are."
For the past two years, Whole Foods says it has been working with suppliers to transition their label claims to meet the new standards.
Shoppers can now choose from hundreds of certified organic personal care products on the retailer's U.S. shelves. These include items like cosmetics, hair care products, lotions, deodorants, soaps and even feminine care napkins.
"People have the right to know what's in the products they're using on and in their bodies," said Joe Dickson, Quality Standards coordinator for Whole Foods Market. "We're confident that this first step for the industry will not only help shoppers make choices with more peace of mind, but also improve the integrity of the organic label in the body care aisle, curtail deceptive labeling claims, and substantially increase the use of certified USDA organic agricultural ingredients in personal care products."