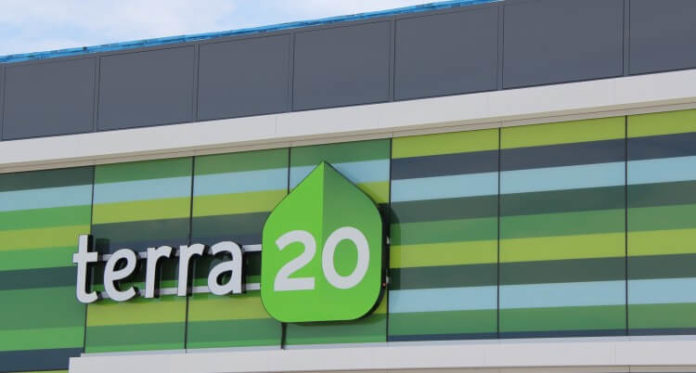 It is a grand opening that is making history in the Canadian capital.
Ottawa is now home to the largest green department store in North America, thanks to the opening of terra20 this past weekend.
The store's only rule when it comes to merchandise is that each product must have a "green story" to it. From organic cotton and bamboo bedding to cosmetics, office supplies, toys, clothing, and even light fixtures … every item must be environmentally sustainable and simply better for Mother Earth.
The idea for one-stop shopping for green products reportedly germinated from a conversation between CEO Steve Kaminsky and president Bill Stewart. The conversation happened in 2006 when Kaminsky was building his home.
According to The Epoch Times, Kaminsky wondered why it was so hard to find eco-friendly products. He had mentioned how nice it would be if there were a single-source eco-department store.
That's when the two Ottawa residents reportedly decided to establish a department store that would make it easier for consumers to find eco-friendly products that are certified, sustainable, don't contain toxic chemicals, and are either recyclable or made from recycled materials.
The Epoch Times reports that the store will carry more than 12,000 products in total. Icons will indicate a product's status of sustainable, fair trade, organic, "contains no bunnies" (doesn't contribute to animal suffering and contains no animal by-products), waste-reducing, and many others.
Community manager Pamela Tourigny told the newspaper: "These things are important as some people may not be willing to buy products that are not fair trade or are really intent on organic.
Everybody has their priorities and these icons will help people to identify the things that fit within their priorities."
Even buying cleaning products becomes guilt-free at terra20. Apparently, the store's show-stopping space is an "ecobar" where consumers can get cleaning products in refillable containers. A credit is awarded when these containers are returned.
The store was reportedly built using recycled products wherever possible. And The Epoch Times notes that the space was designed with plenty of natural light to reduce energy consumption.
And if you don't live in Ottawa, not to worry. It seems there are plans to open stores in other cities across Canada.
For more information, visit www.terra20.com.