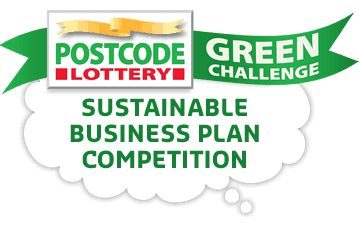 The contest for the world's most "sustainable entrepreneur" is currently underway. And organizers say this year's race is a tight one.
The Postcode Lottery Green Challenge is an international competition. People are invited to send in creative and innovative ideas to help the environment. These ideas can emcompass a variety of different aspects. They can be about new products, services, concepts, or any other idea that "helps save the planet". The only major guideline is that the ideas should directly reduce greenhouse gas emissions. In addition, they should score well on other factors like convenience, quality and design.
Tomorrow, the finalists will have the opportunity to present their ideas before an international jury of experts. This event will take place in Amsterdamn at a multimedia conference called "PICNIC '12".
For the first time ever in the Postcode Lottery Green Challenge, three winners will go on to New York. That's where the jury will announce the winner of the 500,000 EUR grand prize on September 23.
The contest was created by the Dutch Postcode Lottery and the cross-media event "PICNIC". The first edition took place in 2007 and has been an annual tradition ever since.
The ideas submitted by this year's finalists include an app/website that lets consumers rent goods from each other, and a company that makes biodegradable building insulation from cattails.