Until recently Haitian residents in and around the region of Mirebalais had little access to adequate healthcare.
The massive earthquake the island nation suffered in 2010 only made matters more worse when their main public teaching hospital, l'Université d'Etat d'Haiti, was seriously damaged. But even prior to the earthquake, there was a dire need for improved care in Haiti, especially in pediatrics; the country held the highest infant and child mortality rates in the Western Hemisphere, according to OneXOne.
A new environmentally-friendly hospital in Mirebalais will now fill this huge service void, locally and nationally. Just outside of Port-au-Prince, the region's first solar powered patient care centre will provide healthcare to upwards of 185,000 people, as many as 500 individuals each day.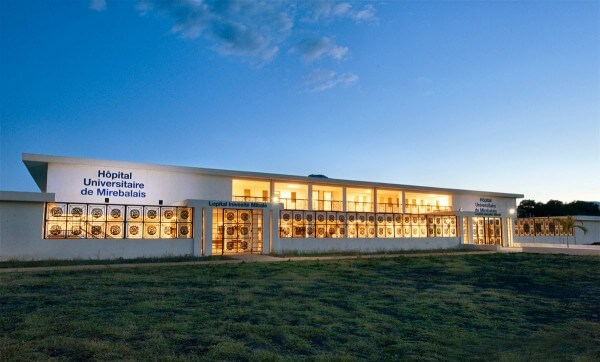 The roof of University Hospital contains 1,800 solar panels, generating enough juice for powering lighting and equipment in the 200,000 square foot facility.
Before the facility even opened its doors, the system churned out 139 megawatt hours of electricity, enough to charge 22 million smartphones and offset 72 tons of coal. –OneXOne
It is the world's largest solar powered hospital and since its official open this past March 2013, has serviced over 4,000 patients using solar energy. University Hospital holds 300 beds, including a pediatric wing and three wards dedicated to patient care for women. The Pediatric Wing alone is expected to provide up to 5,000 in-patient and 35,000 out-patient medical services for children each year.
The hospital will save an estimated $379,000 a year with its extensive solar installation, and will generate more energy than it requires, allowing the institution to redirect extraneous power back into the country's national grid.