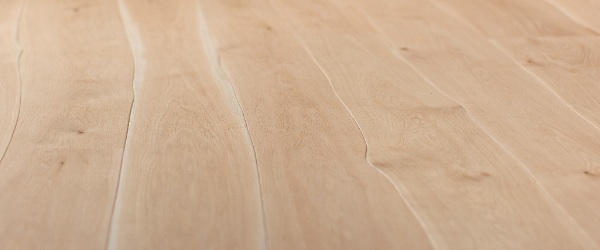 Bolefloor is a natural wood floorboard company which produces unique, one-of-a-kind planks to give floors a more natural appearance, rather than the straight cut boards we have all grown accustomed to. Bolefloor's environmental claim is that they make use of more wood in the process of creating the planks than traditional wood floors would, and in addition provide a competitive price for their beautiful, nature-inspired floors.
Bolefloor's planks fit together with grooves like a puzzle which allows for a seamless appearance and tight-fitting connection which keeps the floorboards securely in place. The boards are cut using Homag woodworking machinery, after the wood is scanned by natural-edge visual identification technology to ensure knots and sap are avoided.
The floorboards come in a selection of oak, maple, ash, walnut, and cherry, and come in lengths of 3,000 mm long, 150-300 mm wide, and 21 mm thick. For now, Bolefloor is only available in European countries, but is planning an outreach to North America very soon.
Check out images of Bolefloor installed below.
All images from Bolefloor.com