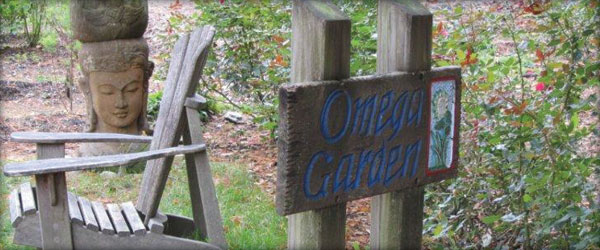 These are the words that resounded throughout my stay at Omega, in Rhinebeck, New York: "A building with a soul".
On Friday, October 12, 2010, I was honoured to be present at the awards ceremony where Omega became the first organization in the world to receive both LEED© Platinum and Living Building Challenge™ certification for the Omega Center for Sustainable Living. It breaks the way to a new era in sustainable design. If the soul was put in the building it would not be difficult for one to guess who would have been part of the team accomplishing this very tedious and completely new way of green design and construction. Although the building itself has left a lasting impression on me, more so I won't forget the energy and sheer dedication seen in each and every one of the team members involved in this project. Even though this building has been completed and the award received by Skip Backus, CEO at Omega, I believe the team responsible will outlive the project by multiples and will lead the way, following the icebreaker that the OSCL has caused in sustainable design.
We have all seen, and continue to see, an increase in awareness around sustainable design processes. It seems that throughout his many years of experience, Bob Berkebile, Principal at BNIM has figured it out. It is not a designer, an architect, or an engineer that is going to succeed on the long road back to sustainable living. It calls for a shift in every level, a collaborative experience, a complete re-thinking of how we do things today!
As much as I was thrilled to see the progress we made, I was disgusted by how we neglected to pay attention to what is our most important resource: our environment. How is it possible that we have been so blind to what is going on around us and need "icebreaker" examples to create change? We need to be hit head-on in order to change, we need to see our resources deplete, we need to see billions of dollars spent on research to be convinced of the fact that the natural system created and existent in our environment actually makes sense.
We need to see that everything that we are given on earth is there to help us but we continue to break it down! They say "he who has the gold, rules" but, it's comforting to know that our environment will win this battle.
The phrase "Nobody knows as much as everyone…" is true, to compliment that I would add that everyone can do so much more then anyone. Omega is giving us the "yes we can", now all we need to do is follow suit and say "yes we will". It does not have to mean re-constructing our homes, or investing tens of thousands of dollars. It means we all need to stop and listen to what we hear going on around us.
As related to the OCSL, Skip Backus mentioned in our tour that it is "as if the building is alive; it educates us." As much as that is a great feeling, in fact it is our environment that is very alive and educating us every day. Let's stop getting in the way and start by all making an impact with our capacity! In this case, particular actions speak louder than words. Put your heart into your existing home, it is the only way we can see change! It is not about lessening our impact; it's about re-thinking our impact all together. Don't waste less, but don't waste at all!