As the global population grows, the housing crisis is intensifying, leaving at least 1.6 billion people without proper shelter. But what if we told you that 3D printing technology could offer a sustainable solution to this problem? Yes, you read that right – 3D printing in sustainable housing is quickly becoming a reality, and it's poised to transform the way we build homes.
The situation is bound to worsen, with the UN-Habitat estimating that about 3 billion people will require adequate and affordable housing by 2030. This demand, it says, can only be met by constructing 96,000 new homes daily. So, how do countries address this situation?
3D printing in sustainable housing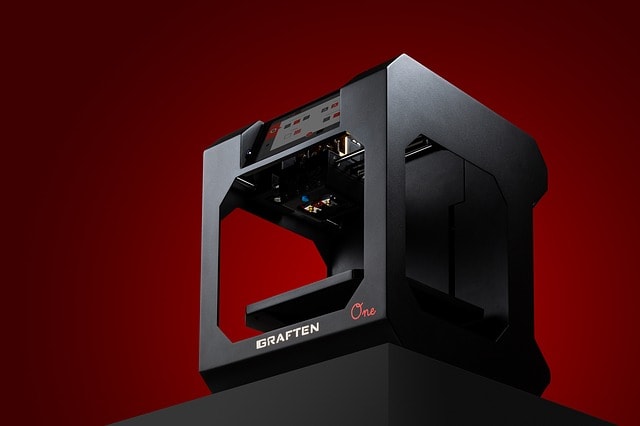 Unbeknownst to many, this relatively new technology is slowly changing the face of construction. You may have heard how 3D printing has been used in several fields, including the healthcare and manufacturing industries. However, it is now making a foray into the construction industry.
3D printing is putting a new face to buildings as we see them. It has been touted as a game-changer as far as affordable and sustainable housing is concerned.
Picture this: How about having your house built in as little as two days instead of the endless weeks or months that come with traditional building techniques? And it is not just any house but a modern and contemporary one for a lot less money. All it takes is simply selecting a design and pushing print.
In the U.S., construction technologies firm, Icon is already leveraging this technology to help address housing affordability for the poorest in society. Based in Austin, Texas, the startup made headlines in 2018 by setting up the first permitted 3D-printed home in the U.S. The house was built in less than 24 hours for less than $4,000.
According to Jason Ballard, co-founder and CEO of ICON, 3D printing can reduce construction costs by up to 30 percent.
Zero waste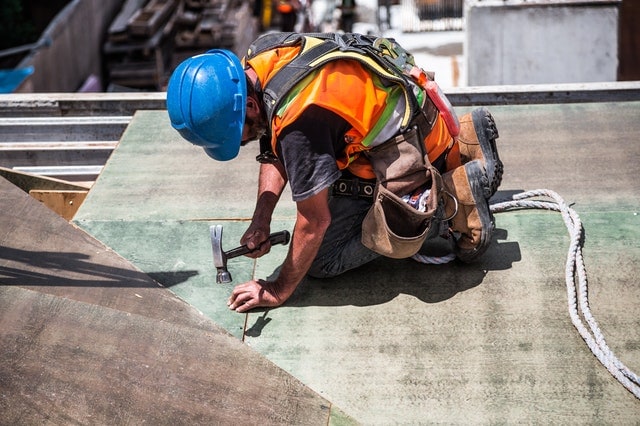 The company uses a printer dubbed Vulcan, which can produce a 350-square-foot home layout in just one day. The printer can extrude concrete or other building materials through a nozzle. It gradually creates walls from the ground up to form a 3D structure the size of a house.
Vulcan fully prints the entire home on-site while producing nearly zero waste. Icon's partners at Alchemy Builders supply other materials such as windows, electrical, and doors. Building such a structure can cost as little as $4000.
A 3D-printed house requires a handful of laborers on-site as much of the construction is automated. For instance, a 2,000-square-foot house would require less than five people, replacing the over 20 manual laborers needed in traditional construction sites.
"Conventional construction methods have many baked-in drawbacks and problems that we've taken for granted for so long that we forgot how to imagine any alternative," Ballard says.
"With 3D printing, you not only have a continuous thermal envelope, high thermal mass, and near zero waste, but you also have speed, a much broader design palette, next-level resiliency, and the possibility of a quantum leap in affordability. This isn't 10% better; it's ten times better."
Innovation
Besides low costs, reduced labor, and faster construction, another upside of 3D printing technology is that it offers unique building opportunities that would otherwise be expensive with traditional building methods. It leverages innovation and creativity by effortlessly allowing the creation of complex shapes and forms.
For instance, a 3D printer can produce an intricately curved wall the same way it would create a straight one. Likewise, 3D-printed houses are more durable as structures take the shape of curvilinear forms instead of the usual rectilinear forms, giving them added stiffness.
To date, Icon has built 24 3D-printed homes in the U.S. and Mexico. The houses in Mexico came after a partnership between the company and another housing non-profit, New Story. In both scenarios, the motive was to address the rising homelessness rate.
First legally habitable 3-D printed home
The success stories of 3D printing have been seen in other countries besides the U.S. and Mexico. In the Netherlands, a Dutch couple became the first tenants of a fully 3D-printed house. Located in Eindhoven, the boulder-shaped concrete house was built as part of a five-home 3D printing scheme named Project Milestone.
It was said to be Europe's first legally habitable 3D-printed home. The single-story structure was designed to resemble the shape of a boulder to blend with its natural surroundings.
Elsewhere, in late April 2021, India inaugurated the country's first 3D-printed house. Created by construction firm TVASTA Manufacturing Solutions, the house was built in just five days and is estimated to be 30% cheaper to make.
"Traditional construction is tedious and time-consuming, and people are increasingly getting left out as affordability is limited, or settling for low-quality homes," said Adithya Jain, Tvasta's co-founder, and CEO.
"With 3D printing, we can ensure good quality housing that is affordable and resilient to disasters such as earthquakes and cyclones that people in low-quality homes are more vulnerable to," he added.
"Least digitized"
No doubt, this disruptive technology is gathering steam worldwide. It is slowly but steadily giving traditional builders a run for their money as it is efficient and twice as fast as conventional construction. Besides being affordable, 3D-printed houses are also eco-friendly, which makes a good case for sustainable housing.
The construction industry is perhaps one of the few sectors perceived not to be receptive to technology. New Story COO, Alexandria Lafci, calls it the "least digitized, least innovative" industry in the world. However, as the famous adage goes, you can stop an idea whose time has come.
3D printing presents itself as a fitting solution for tackling the chronic housing shortage faced by countries globally.
"The magnitude of the problem that we face is so big, it's about a billion people that don't have one of life's most basic human needs, and that's safe shelter," says Brett Hagler, founder, and CEO of New Story.
He adds that by incorporating 3D printing in construction, a whole community could be built in just a few months. "That has to come through significantly decreasing cost, increasing speed, while doing that without sacrificing quality."
Challenges and limitations
While 3D printing in sustainable housing has tremendous potential, there are still several challenges and limitations that need to be addressed.
One major challenge is regulatory hurdles, as many building codes and regulations do not yet account for 3D printed structures. As a result, there is a lack of legal frameworks and guidelines for such constructions, leading to difficulties in obtaining permits and approvals for building projects.
Another challenge of using 3D printing in sustainable housing is the lack of skilled labor.
3D printing technology is relatively new, skilled personnel who can design, maintain, and operate 3D printers are still limited, which can increase the costs of building with 3D printing technology.
In addition, the cost of 3D printing equipment and materials can be a barrier for some builders and developers.
While 3D printing can reduce construction time and labor costs, the upfront investment in the technology can be significant.
Despite these challenges, advancements in technology and increased investment in research and development are likely to address these limitations, and 3D printing in sustainable housing is expected to become more accessible and mainstream in the coming years.