There are many things to take into account when setting up a commercial construction project, ranging from insurance cover and temporary fencing to making the process greener and, of course, installing security measures.
Those people who think new buildings appear after very little planning are wrong.
Here are some of the potential issues.
Obtaining permission to build
Gaining permission to construct a building, whether it's a small residential bungalow or a sky-scraping office block, can be an exceptionally slow and frustrating process.
The whole scheme will vary from one country to another, but in general the principles are the same. Once you start making plans, be prepared for a journey that will resemble a snail's pace.
Making the site secure from day one
If there's one issue which simply has to be taken care off early on it's the provision of robust security measures.
Sadly, construction sites are often something of a magnet to local thieves who are keen to relieve you of materials, tools and even vehicles. It should be borne in mind, too, that children of all ages will play on local sites if they are given the chance to do so.
Recruit the right people at the right time
If your construction project is a large one, you will need to oversee a suitable recruitment programme.
You will need people with various key skills at different stages of the operation, so you need a timeline that will give you accurate data.
The best option if you're not sure what to do is to employ a general manager who has the required experience and knowledge.
Use sustainable construction methods where possible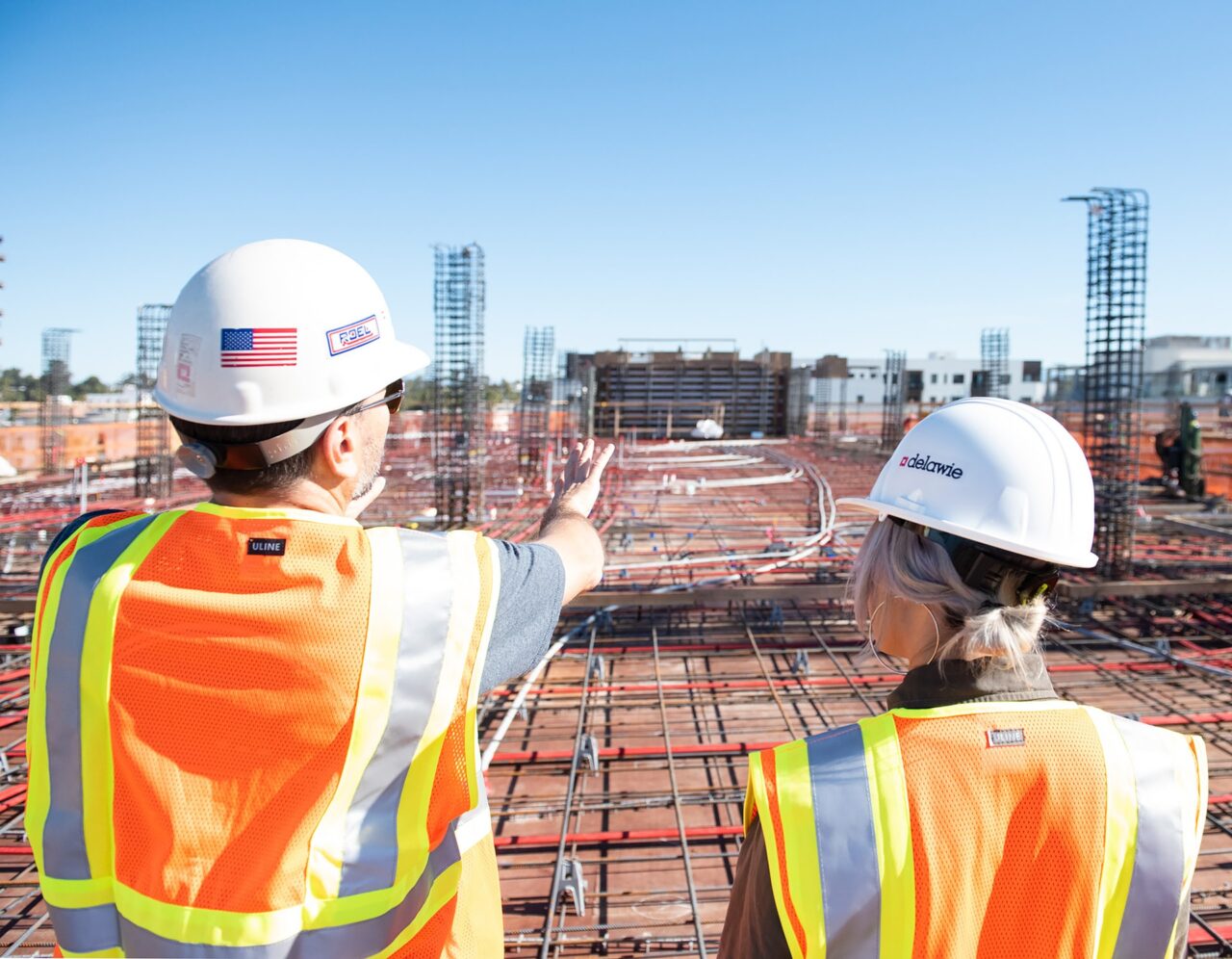 As a builder, you have a great responsibility to the environment, and that's why you should implement sustainable methods when you can.
This will include reusing waste materials at every opportunity, and correct handling of waste when it can't be re-used. For the larger projects, it's a good idea to appoint an environmental officer for the site from the beginning.
Which materials can be re-used?
There are plenty of areas in which your construction project can re-use materials. One of the most obvious is by using crushed bricks and aggregate to form the base of banking around a building.
Another good idea is to turn wood from the demolition process into woodchip, to be incorporated into footpaths which are planned to be included around the perimeters.
Think about the conservation issues
Wherever you are planning to build, there will almost certainly be plants and animals which were there before you.
Knowing how to either remove or dispose of these, assuming that you are allowed to, is hugely important. If you are in any doubt, consult one of the local conservation experts to see what can be done in a safe, sensitive and responsible way.
Do all you can to avoid problems with pollution
A construction site of the past would have produced a great deal of pollution which would have sent vast quantities of damaging chemicals into the air and seeping into the ground.
This is not tolerated in most countries now, so your project's output will need to be monitored closely. The punishment for failing to do so can be harsh and, in the long run, very costly.
And if you're not sure, just ask
If you are in charge of a project, whether large or small, you can be forgiven for not knowing who you need to speak to about various issues in regard to your responsibilities.
You will not be forgiven, however, if you don't ask and you go on to break the law. Don't be afraid to ask questions about any of the potential problems you may have.