Of all the things you could do with your empty beer bottles – throw them away, recycle them, turn them into candle-holders or perhaps try one of these 50 creative ideas – I bet you've never considered saving them up to build a giant temple!
Sound crazy? Well, it probably is – but it's not impossible, as a group of monks in Thailand have proven in rather spectacular style with their Wat Pa Maha Chedi Kaew. That's 'Million Beer Bottle Temple' to you and I.
Then name is no lie either – in fact, whilst the temple was originally built with a million (yes, really!) beer bottles given to them by locals, they've been adding to it ever since with the number currently standing at around 1.5million bottles and counting! The monks have declared that until the bottle donations stop coming in, they simply won't stop building.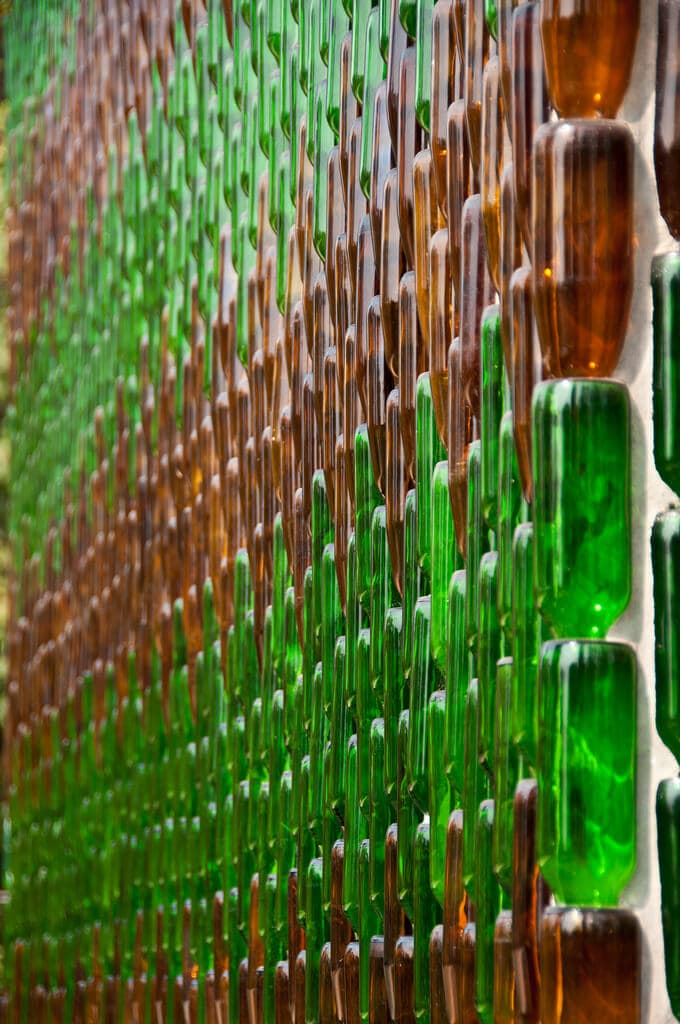 The temple is breathtaking, combining traditional architecture with a much more modern 'material' – held together by concrete, the building blocks on this beautiful building are green Heineken bottles and brown Chang bottles, a popular local brew.
From the paths that are flagged with bottle bases, to the intricate religious mosaics crafted from the bottle caps, no part of the bottle has been wasted – and no part of the temple has been left out, as the beer-bottle toilets should prove!
The temple is green in both the literally and the ecological sense, a true feat of architecture that has taken something otherwise classed as trash and turned it into something amazing. It's practical too as the temple is not just for show – despite becoming a hugely popular tourist destination, it's still the place that one community of monks calls home.
So from buying green beer to recycling the bottles afterwards, I think we should all take inspiration from both the monks who built the temple and the community who donated them, and realise that as one person alone we might not be able to make much difference, but as a community we really can do something amazing for ourselves and for the environment!
The video above is created by Eurocell who are on the hunt for more people who have taken recycling to extreme levels, so if you've done something unique with your trash be sure to get in touch with them and you may be featured on their blog!