It was everywhere! Bamboo walls, bamboo ceilings, bamboo desks. I couldn't believe my eyes.
I was surrounded by natural beauty at all angles. Rice paddies flourished in open classrooms, tropical flora embellished the walkways and a new wondrous sight caught my attention at every turn.
I was at the Green School of Sibang Kaja, an Indonesian icon of education and eco living.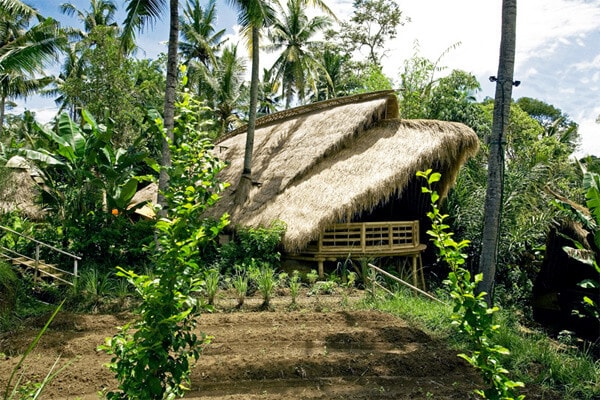 During my visit, I was drawn into a world of environmental wonder and responsibility, inspiring generations of green fingered students. I had always been an advocate of responsible travel for a cleaner environment, but this experience caused my mind to wander to a whole new level of green thinking.
An earthly passion
I left my luxury Ubud hotel behind (The Chedi Club) and set off cycling through the Ubud countryside, I was fortunate enough to stumble upon this exceptional establishment and decided to join a tour.
Green School, or 'School for Life', was founded in 2006 by John Hardy, a former businessman who was inspired by the thought provoking documentary 'The Inconvenient Truth'. This stark, informative look at the link between human action and global warming motivated Hardy to take education down a new pathway, entwining conventional academics with a practical approach to environmental sustainability.
It comes as no surprise that the school won the 'greenest school on Earth award' in 2012. The complex operates completely without our ever depleting fossil fuels. Instead, green fuel like bio-diesel and micro-hydro power supply the energy, with over 100 solar panels supporting nearly all of the school's electricity needs.
Meanwhile, food is grown and eaten directly from the land, erasing the need for packaged, processed foods destroying our planet.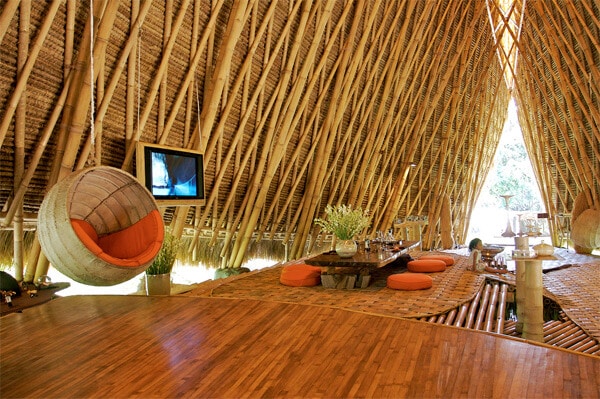 Pioneering programmes
The school offers a diverse, yet internationally recognised curriculum to over 250 students, from early years to grade 12, teaming all subjects with an increasing level of knowledge and awareness of environmental responsibility.
As I strolled through the open aired corridors, I noticed pupils harvesting rice from their own paddies, while others studied mathematics. I was so impressed by the diverse teaching, highlighting the pupils' competitive edge in the future job market and ability to self sustain in later life. I was becoming seriously concerned for the welfare of our planet, yet this simple observation was a refreshing feeling. I do hope the students here spread word of their skill and teach others to look after themselves by using and repairing the environment.
While each child is taught using integral, instructional and experiential frameworks to shape their connection with nature, the school also teaches a huge array of pioneering student-centred programmes, such as community volunteering, elective creative classes and individual projects.
Not only are these children acutely more aware of how we can use and care for the Earth, they can now teach others and relieve the pressures of unnecessary waste and energy consumption.
Awe inspiring architecture
The skills used to plan and erect this beautiful structure are admirable to any green lover, but to look at the finished product in person is an awe inspiring experience.
Built using only sustainable materials such as strong and sturdy bamboo, the school is a model example of eco-living. Not a single wall or ceiling can be found in the classroom setting, blending seamlessly into a plethora of tropical plant and wildlife. In addition, the students are sheltered by a nautical inspired rig, acting as a barrier to the elements.
Over the years, the school has expanded over nine hectares of land, becoming a green village of glorious gardens, Ubud villas and summer camps, proving to be one the most environmentally friendly and aesthetically pleasing educational complexes in the world.
The Green School of Sibang Kaja is an eye opening experience for passionate environmentalists and tourists alike. The superb initiatives and grand design of this amazing complex are a shining light for other projects across the globe and an inspiration for others to make a difference to the way we live our lives.
Just another beautiful feature of the Balinese countryside, in my opinion this school is one of the must-do eco tours in Indonesia.