The world's biggest lithium-ion battery absorbed excess electricity on the South Australian grid, and resold it on the power market for around $810,000.
Tesla's Powerpack Project only came on stream in December, but on two occasions it has already stepped up to save the grid — and help its owners turn a quick profit.
Based on the Hornsdale Power Reserve, in South Australia, the 100 MW battery system went live on December 1, 2017, and 14 days later sparked into action to keep the grid running smoothly when a coal plant tripped.
The $50 million battery is part of a collaboration between Tesla, the South Australian Government and renewable energy company Neoen.
Of the 100MW capacity, 70MW is reserved for the South Australian Government to use. The other 30MW is left to Neoen to use and sell on the wholesale market.
On January 13, the Powerpack was paid around $790/MWh to soak up excess electricity from the power grid and store for later use.
It has transpired that, based on estimates revealed by Renew Economy, Neoen sold the electricity back on the open market over January 18 and 19 for around $11,000/MWh.
Renew Economy based its estimate on power input and outage from the Power Reserve and the wholesale price.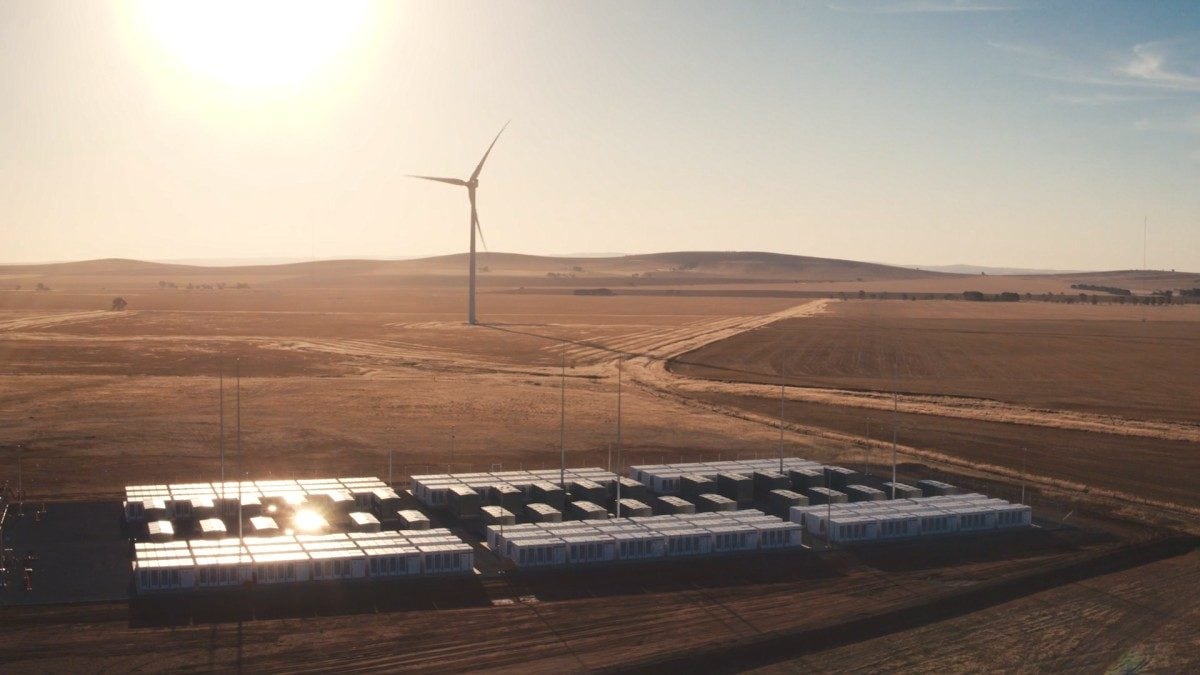 Supply and demand for electricity have to be matched at all times, but when supply exceeds demand, the Tesla Powerpack comes into its own to store the excess as other forms of renewables may not be reliable.
As Australia is subject to power issues — from blackouts due to ageing coal plants and unreliable power from the likes of wind — prices can soar. Tesla's Hornsdale project has proven to be an efficient and profitable solution.
Tesla said in July 2017 it was proud to be part of South Australia's renewable energy future and expected this project to be a model for future deployments around the world.
In fact, Tesla and Neoen are combining to install a 20MW battery unit in Victoria, while Neoen is embarking on a larger system in Queensland.
when supply exceeds demand, the Tesla Powerpack StoreS the excess TO BE RESOLD AT A LATER DATE
Tesla is also launching a joint initiative in Victoria through power company Bradford Energy to freely install 5.6-kilowatt solar panels and Tesla Powerwall 2 home battery packs as a standard inclusion on 50 new homes.
Consumer savings could be $2,600 annually and near 100 percent energy self-sufficiency. The battery packs can also feed energy back into the grid — a moot point as Victoria has seen record energy prices following 14 failures of its coal-fired power plants in two months.
Bradford Energy is working with home construction companies to install renewable energy solutions, but the tie-up with company Porter Davis in the first to include the Tesla solar and battery systems for free.
Paul Wolff, a Porter Davis director, commented that Australians wanted better, flexible and more independent energy options. "This partnership with Bradford Energy is about allowing customers to adapt to these changing demands of homeownership."
"We think energy self-sufficiency technologies are set to become standard inclusions in the homes of the future."
Which is music to the ears of Tesla founder Elon Musk who had tweeted a 100-day construction deadline for the Horndale project.
Tesla will get the system installed and working 100 days from contract signature or it is free. That serious enough for you?

— Elon Musk (@elonmusk) March 10, 2017
Naturally, it delivered.