Futurists tell us that we will be eating in vitro meat (IVM) – meat grown in a laboratory rather than on a farm – within five to ten years. IVM was first investigated in the...
The latest service to be revolutionised by drones might not be package delivery or internet connections but the far more valuable service of pollination. Researchers in Japan have been exploring the potential of using...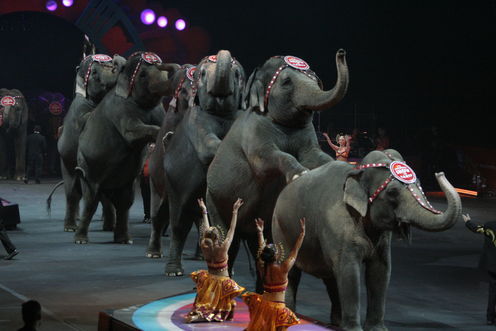 The "Greatest Show On Earth," the 146-year-old Ringling Bros. and Barnum & Bailey Circus, announced in January that it will finally close in May. The circus was simply not sufficiently spectacular to compete with...
Up to 236,000 tonnes of microplastics – tiny pieces of broken-down plastic smaller than your little fingernail – enter our oceans each year. This has researchers around the world worried, as wildlife can be...
More than a dozen authors from different universities and nongovernmental organizations around the world have concluded, based on an analysis of hundreds of studies, that almost every aspect of life on Earth has been...
Among its many other claims to fame, the Amazon rainforest contains more than 1,500 bird species. Around a quarter of them are found nowhere else on Earth. Many of these birds have evolved to...
It's estimated that between hundreds to thousands of species go extinct every year, according to stats from the WWF. In fact, some projections put the number of annual extinctions at 100,000 species every year. The calculation is based on...
Hundreds of native tule elk confined behind fences at the Point Reyes National Seashore near San Francisco have died of thirst since 2012, unable to leave their enclosures to find water after their fresh...
Starving California sea lion pups are washing up on the state's beaches in unprecedented numbers this year, overwhelming marine mammal rescue centers and alarming scientists. A record 2,250 sea lions have inundated the coast after being...
Americans have lost more than $1 billion over the past decade subsidizing the for-profit livestock industry at the detriment to hundreds of millions of acres of our public lands, and the native animals who have...