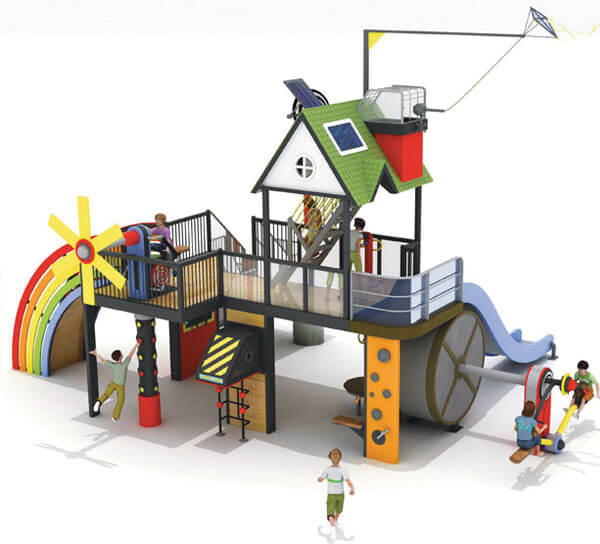 If you're looking for a way to teach your kids about the importance of alternative energy, a new children's playground set may be just the solution. The kids' toy, pictured above and below, is called the Nature Energy Park and is a great way to introduce children to alternative energy.
Teaching kids about alternative energy
As our next generation, the kids of today are going to have some serious environmental decisions to clean up the mess that we haven't turned around yet. And what's the best way to teach them? With toys, of course.
The Nature Energy Park, designed by You Song Young, Jin Soo Yeon, Ahn Ho Sang, and Lee Sung Jae, won a Red Dot design award in 2010 for its unique experiential learning design, based around alternative energy.
Can you spot all of the alternative energy sources?
The design features features a handful of alternative energy sources, including Benjamin Franklin's kite, a solar-powered optical illusion, pinwheel wind turbine, a seesaw and waterwheel, and much more. Check out more pictures of the cool design below, and let us know if you have any other green ideas for teaching kids about the importance of alternative energy.
[via]