Since its release, the Tesla Model X has been subject to a series of updates in its software and hardware. Here are 7 interesting facts about this cutting edge vehicle;
1. It pioneered as the first all-electric SUV and was released as the second vehicle from Tesla's second generation platform.
2. Initially, Tesla has shipped a few thousand Model X SUVs with 6 and 7-seat configuration. However, recent reports have revealed that Tesla is set to introduce a 5-seat configuration.
The company proudly claims it to be the best-in-class vehicle that is equipped with a second row bench seat that folds flat for this 5-seat configuration.
The interior cargo storage opens up to 88 cubic feet and is designed with a 60/40 split to recline separately, or fold down entirely flat for additional cargo space.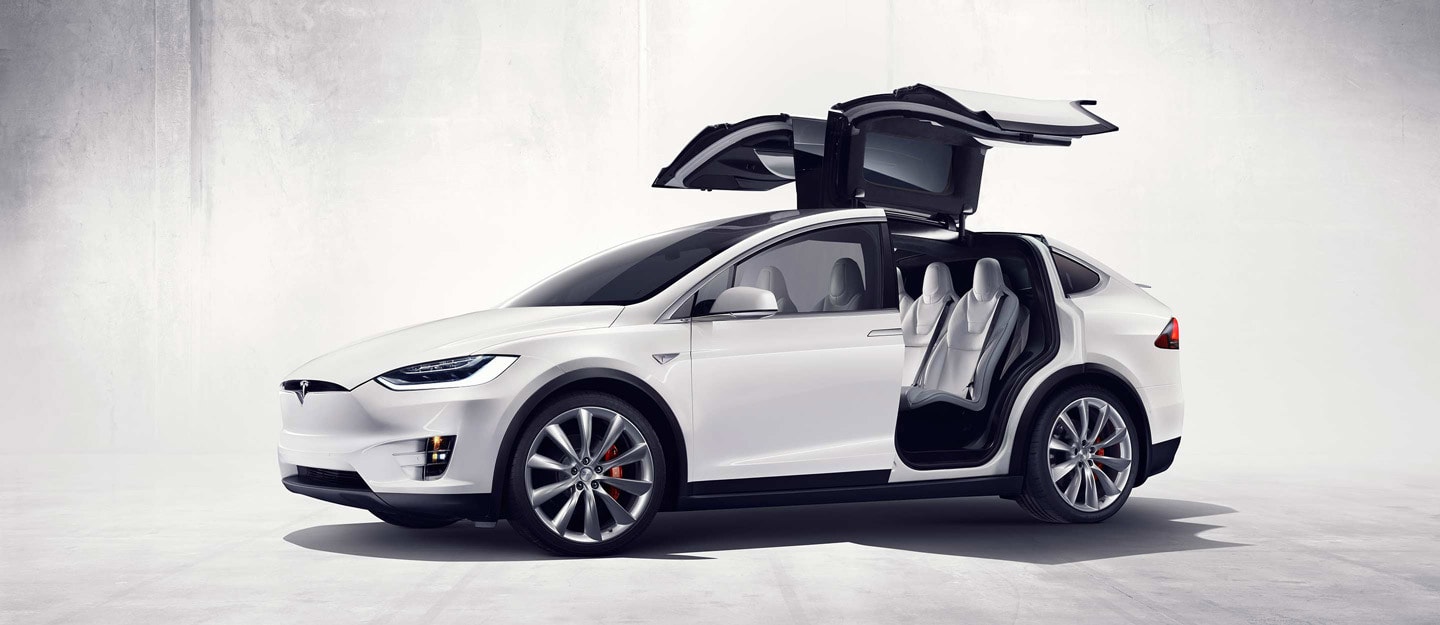 3. Although it is not recommended, the Tesla Model X could tow up to 3,500 pounds on 22" wheels. When outfitted with 20" wheels, the Tesla X towing capacity can increase to 5,000 pounds.
4. With its Falcon wing doors, the company realized the impracticality with regards to storing outdoor equipment, like skis and snowboards.
To address this issue brought forward by the public, Tesla designed a way for the owner to conveniently stow their skis and snowboards on the exterior of their model X.
The ski and snowboard carrier can be easily assembled and now allows a lockable storage with soft rubber coated arms that secure equipment and reduce the risk of scratching the surface of either the stowed equipment or the vehicle itself.
The carrier can accommodate up to 6 pairs of skis or 4 snowboards.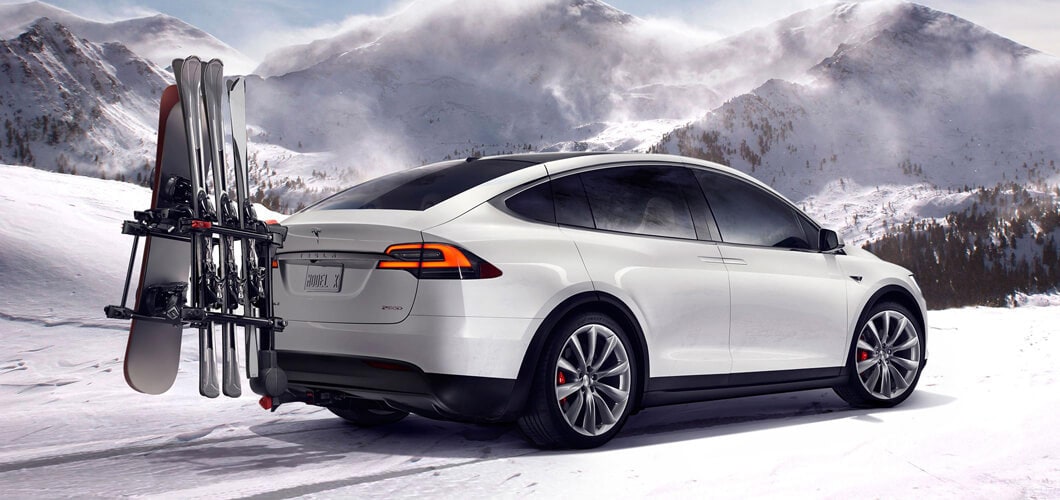 5. Ever since it has received the Golden Steering Wheel Award in 2016, the company made efforts to focus on all the software and hardware improvements done on Tesla Model X.
The Falcon wing door underwent 2 improvements in its door sensor object detector. It also had a 25% improvement in the opening/closing speed. Moreover, its dynamic profile adjustment enables the indoor mode with roof sensor to detect low ceiling.

 

The powered front doors and remote keyless entry were also given attention. The keyfob detection was refined for improved smart automatic front door behavior as you enter, approach, or leave the car.

Its keyfob battery life was also improved 8 times with an automated alert from the car if the battery gets low.

51% of door issues were reduced as several improvements were made to power front door movement and latching system with enhanced performance on steep inclines. Customer reports regarding wind noise issues were also reduced by 22%.

 

Through introducing Cabin Overheat Protection, the maximum interior temperature of Model X is more easily managed. The HVAC performance was also improved by increasing the maximum fan speed with an over-the-air software update.

 

The seat motion, obstacle detection, pitch calibration, and usability of second row seats were enhanced through multiple over-the-air updates. Intelligent behaviours between seats were also added through software enhancements.

 

Over-the-air software updates had also improved the vehicle's touchscreen, graphical user interface, and Bluetooth connectivity with Tesla's 8.0 software rollout.
6. Unplugged Performance gave a gushing review of the Tesla X. On their website, they praised the improvements done on the new front fascia, side skirt set, rear bumper, and deck-lid spoiler which made the Model X look sportier.
They consider the Tesla Model X as an "amazing feat of engineering" as it enabled seven passengers to ride in the car through its unique design.
7. Its smart software even allows users to adjust vehicle height for better handling, efficiency and ride comfort.
Through the touchscreen, the user can raise or lower their Tesla Model X when it enters a driveway, navigates through snow, or unloads passengers and belongings.
Its GPS location detection also allow the model X to remember and re-apply setting automatically.
In Summary
Over-the-air updates and clever engineering have insured that the Tesla Model X is one of the most compelling vehicles on the road, both today and tomorrow. What do you think? Let us know in the comments!