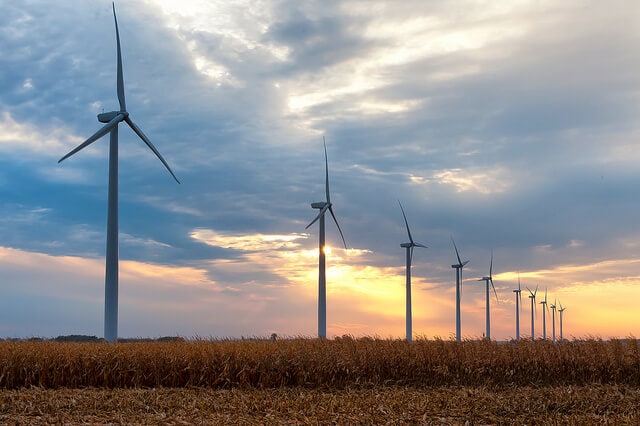 Everything's bigger in Texas (or so I've been led to believe), so it's no surprise that their wind power has now doubled that of California's. Texas' flat, wide-open terrain has proven to be the perfect place for wind farms to be constructed.
If the last four months are any indication, with over half a billion dollars in wind projects being announced, it won't be long before Texas' national identity gets an environmental make-over. With new farms are being constructed as fast as old ones are being souped-up, Texas is soon to be America's powerhouse. Keep reading for stats on what is coming to the Lone Star state in the near future.
The 3 major Wind Projects to be constructed, from the newswire:
NRG Energy (NYSE: NRG) said it will build Elbow Creek, a 122 MW wind
project near Big Spring. Calyon Securities analyst Gordon Howald upgraded
NRG Energy and lifted his price target to $54.

NACEL Energy (OTC Bulletin Board: NCEN) unveiled two West Texas wind
farms totaling 40 MW — Blue Creek located north of Amarillo and Channing
Flats in Moore County. NACEL is one of the only pure wind power generators
in the country and went public last December. CNBC guest analyst and IPO
expert Francis Gaskins has a $4 target on NACEL.

Arlington, VA based AES (NYSE: AES) announced it would expand Buffalo
Gap, its West Texas wind facility, by 170 MW. When complete, Buffalo Gap
will rank in the top 5 largest wind farms in the U.S. Analysts at Ladenburg
Thalmann rated AES a buy on April 5th.