A Virginia Tech student has just been awarded 2nd place at the Core 77 Competition in conjunction with "Greener Gadgets" with an incredibly innovative new product called the GRAVIA floorlamp.
The premise behind the lamp is that a person places a weight at the top of the lamp and, over a period of 4 hours, the weight slowly lowers to the ground, generates torque, and powers the equivalent of a 40 watt incandescent lightbulb through 10 LEDs that dissipates the light through an acrylic lens.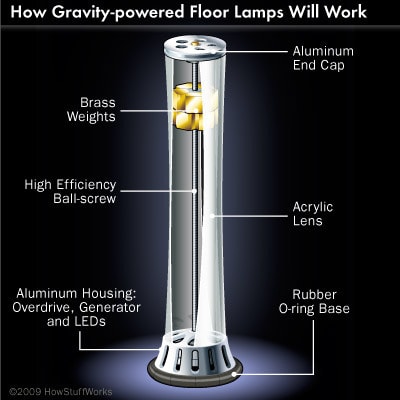 Although the lamp would require you to "re-start" the device every 4 hours, that is hardly much to ask for a completely self-sustaining lighting mechanism.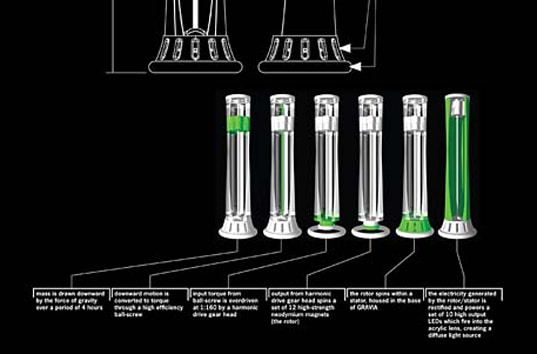 The designer, Clay Moulton, had this to say about the commentary the lamp makes on social activism:
The mechanism of social activism is like a flywheel, where each participant in society is not necessarily required to provide all of the energy to power a movement, but instead, contributes with others, bits at a time to accomplish positive change.
If you ask me, this should have won first place instead of a homemade energy gauge, but I can see the Gravia having a much bigger impact on mass production and consumer consumption once a patent goes through.