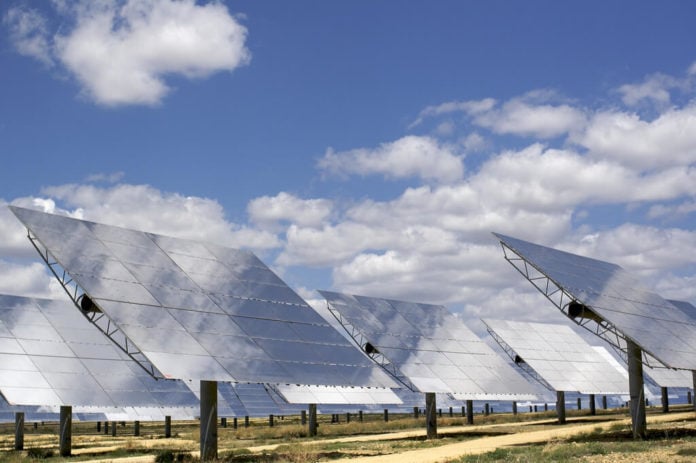 There are reports that global concentrated solar power (CSP) is growing at a quick pace. Global Information predicts that CSP could provide 11% of global electricity by 2050 – with 9.6% from solar power and 1.7% from backup fuels (fossil fuels or biomass).
Global Information has been trying to rally business executives to take advantage of the CSP market share. The group argues that solar firms and business investors need "digestible, consolidated and up-to-date information to be able to take advantage of these enormous opportunities". That's why the company is launching what it calls the 'CSP Today Global Tracker'.
The tool is a market research service, which includes three new reports providing business critical CSP data and analysis. The CSP Today Global Tracker is essentially an online resource that updates as soon as something changes in the industry. Global Information says it also provides in-depth evaluations of those changes, meaning businesses can react to them effectively.
The CSP Today Global Tracker includes instant online access to a project tracker with up-to-the-minute pipeline visibility; a markets and policy tracker; quarterly insider analysis; premium content with access to unique evaluations of topic news; and in-depth technical and market reports.
Global Information is an information service company. It is in partnership with more than 300 research firms around the world. Global Information has been in the business of distributing technical and market research for more than 25 years.
Expanded from its original headquarters in Japan, the company now has offices in Korea, Taiwan, Singapore, Europe and the United States.
For more information or to request a free 1 to 2 week trial of the CSP Today Global Tracker, visit: giiresearch.com/annual/csp252454-csp-today-global-tracker.html