Do you have a hankering to go someplace green? Well, you've come to the right place. Check out ten of the greenest cities in the world. All of these cities have implemented some wonderfully green initiatives and boast some awesome attractions that make them superb green getaways.
Portland, Oregon
This beautiful city in the northwestern region of the US boasts some fantastic views of the mountains, but it is also tops the list for being a green city with its "gray to green" initiative. Designed to restore natural vegetation, remove invasive plants and expand the city's green public places and with 10,000 acres of park land and clear waterways for fish migration, Portland is truly a city of green. It is also one of the most conducive cities in the US for cyclists and a great place to find eco roofs, with one of the only habitat-focused eco roofs in the country.
Finding things to do in and around Portland is not difficult. Check out its many parks, especially the Rose Garden or Azalea Gardens, depending on the time of year you arrive. Forest Park is great any time of the year, with over 70 miles of trails amidst stunning scenery and a wealth of wildlife.
Reykjavik, Iceland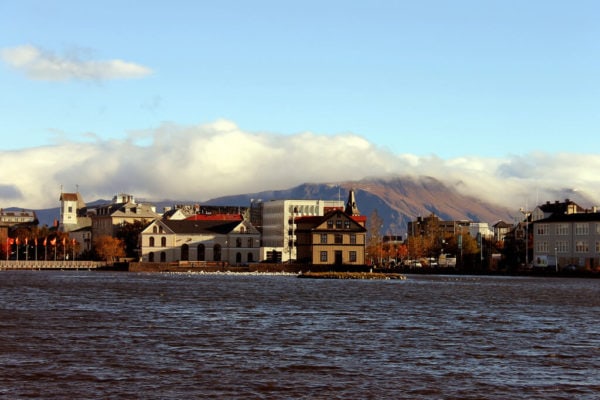 This city has no reason not to be green. Built over a vast resource of underground hot springs, the city has harvested this heat to create the largest geo-thermal system in the world. Not only does this intricate geo-thermal system provide heat to 95% of all city buildings, but also, it is used to produce electricity. Reykjavik has implemented further green measures in order to ensure the cleanest air possible and maintain its status as one of the world's greenest cities.
Visitors to Reykjavik will want to take in some of the area's volcanoes for an amazing glimpse into the power of nature or take a whale watching trip to sneak a peek at some magnificent creatures in their natural habitat. Of course, biking and hiking are great Icelandic pastimes, and Reykjavik offers beautiful bike trails and relaxing parks.
Curitiba, Brazil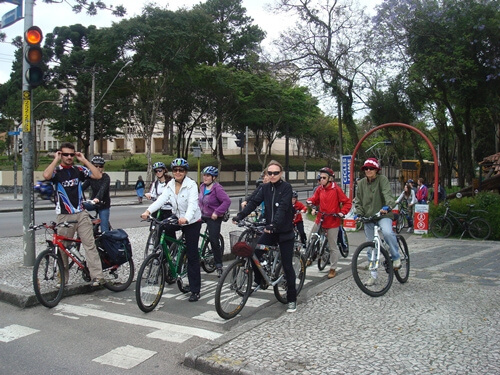 Prepare to be inspired by this amazing green city. When the mayor first proposed transforming downtown streets into a walk-only zone, local merchants protested. But after a 30-day trial, the merchants begged for more streets to be closed. This is just the tip of the iceberg. Many of those walk-only streets are lined by gardens that are tended to by Brazil's many street children.
Recycling is a major initiative in Curitiba. Those in the poorest areas are encouraged to recycle through incentives that allow them to trade trash for locally grown produce. At recycling centers former alcoholics and recent immigrants sort the garbage. The extensive green park areas means that each inhabitant has approximately 550 square feet of green space to enjoy. The mayor's successful transformation of the city is due to his priority of people and public transportation, a priority that has made Curitiba a city with one of the most effective and efficient transportation systems in the world.
While most people come to Curitiba to learn from its conservation methods, there are plenty of other sites to see, including the Santa Felicidade, a beautiful, old, Italian district filled with great eating and historic sites. The botanical gardens are also a must-see Curitiba attraction. A couple of green places in which to lodge include the Curitiba San Juan Royal Hotel and the Curitiba Eco-Hostel.
Malmo, Sweden
This city has really turned the green on. In fact, the mayor of Malmo reports that by 2015 the entire fleet of city vehicles will run solely on biogas, electricity and hydrogen. By 2013, the entire city, not just the government sections, will be powered 100% by local renewable energy. Take the biogas, for example. This is being produced from the collection of food waste among the city's inhabitants. A rundown housing district has been completely renovated with more than 22,000 square feet of green roof space.
Want to see Malmo? Using the efficient public transportation system is one way to get around, but you might want to join the city's bicycle traffic. More than 40% of work and school commuters choose this method. While visiting, be sure to check out the many organic restaurants and enjoy some of the best fair-trade shopping to be found! A must-do is to check out the "slice of Swedish hospitality" program through which you can spend an evening enjoying food and conversation in a Swedish home.
Hamburg, Germany
Hamburg has been blessed with a lot of natural beauty, its beautiful beaches on the banks of the Elbe arguably among the most beautiful areas. The city has preserved that natural beauty by preserving nearly half of the city's incorporated area in nature reserves, parks, green spaces and woodlands. As beautiful as the city is, it has its share of urban decay, with a combination of rundown neighborhoods, an old shipyard, garbage dumps and even old bomb shelters. Hamburg became the European Green Capital in 2011, due in part to its incredible future vision: the plan to cap two miles of inner city freeway with a beautiful area of parks, garden plots, trails and woods.
If you plan to visit Hamburg, you will want to see the "Train of Ideas" that was created and sent through Europe before returning to Hamburg. Each car on the train offers green ideas for cities and residents. Touring the port and the historic warehouse areas are top priorities for visitors, and you might want to find a place to sleep at one of the eco-friendly hotels such as the Park Hyatt Hamburg or the Okotel Hamburg.
London, United Kingdom
London may be a bit newer to the green city trend, but that doesn't mean it isn't making great strides. With programs to reduce emissions produced by the public transportation system; place caps on the ages of taxis and other vehicles; green the roofs and walls of public spaces and boost recycling efforts, London is on track to become one of the world's eco-city leaders.
There is certainly no lack of places to visit or things to do in London. One fun place for the eco-conscious is Mudchute, a remarkable farmland in the midst of the city. See animals and enjoy farm-fresh, organic produce and other farm products. Walking tours are great options that will allow you to learn more about Charles Dicken's, Big Ben and the Parliament Buildings and see some of the city's well-known parks such as Regents Park, Green Park and Kensington Gardens.
Many of London's other famous attractions are becoming more eco-friendly, giving the green tourist many more choices for exploration. If you are staying in London, you will definitely want to check out the short stay London Serviced Apartments. These apartments are a great way to enjoy the privacy of your own pad with the convenience of room service. What could be better? Serviced Apartments give you the option of cooking your own meals with your finds from Mudchute or other London markets in addition to dining at local establishments.
Vancouver, Canada
This city has big goals for the year 2020. In its "Greenest City" initiative, Vancouver's leaders have lined out a host of projects to help the city become a much more eco-friendly city in just a few short years. Public improvements are many, including the shared-bike program and greening areas, but there are also specific goals in place to help individuals and businesses become greener as well. Year-specific goals and evaluations are the guiding force to keeping the city on track.
Vancouver is truly a beautiful place with much to see. Deciding which of those sites to take in is a visitor's biggest problem. The Vancouver Lookout is a favorite as are the Minter Gardens, Stanley Par and Hell's Gate Airtram. While you are in the area, consider supporting green efforts by staying at the Fairmont Waterfront. With complimentary electric car charging and other eco-friendly innovations, it is a green sleep worth checking out!
Copenhagen, Denmark
This city has a humble goal: to be the first capital city to become C02 neutral by the year 2025. It is well on its way, having cleaned up the harbor, added green areas and improved biking areas so that in 2010, 35% of the workforce used bikes to commute to work. The city hopes that number grows to 50% by the year 2015. Copenhagen's biggest share of C02 reduction will come from dealing with the city's heating energy.
The city recommends swimming in its clean harbor waters and biking through the extensive bike trail system as the top "green" ways to enjoy the capital. Of course, Copenhagen has plenty of other activities to enjoy, and the Hotel Crowne Plaza Copenhagen Towers tops the list of green places to stay, even making available electric cars for rental.
Bogota, Columbia
A city laid out on a high plateau in the Andes Mountains, Bogota boasts a population of 7.3 million people and a green index higher than most other cities in South America. Its stringent green spaces policies and more recent green taxi initiative help it keep its CO2 levels under control.
Melbourne, Australia
From rooftop honey to community gardens, Melbourne is truly a green city at heart. Its cohousing options are pretty astounding too. Of course the city has other plans in place, such as storm water harvesting, green roofs and walls and a "cool roof" plan. All of these share the common goal of aiding Melbourne in achieving a net zero emissions rate by the year 2020.
If you travel to Melbourne, you will definitely want to check out the rooftop activities, which include concerts, restaurant offerings and more. The Royal Botanic Gardens are great, and a stay at the Alto Hotel on Borke should be a high priority.
---
Chris Turberville-Tully, who writes for ESA Serviced Apartments, is an avid support of green initiatives including eco-friendly transportation, green roofs and implementing self-sufficient energy sources. Connect with Chris on Google+.