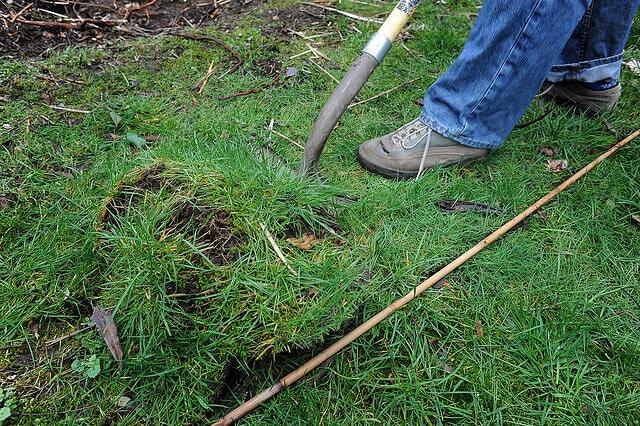 On a typical day, you'll find me crawling out of bed on a minimal amount of sleep. The rest of my morning routine involves downing a litre of coffee before noon in attempts to ramp up my productivity for the rest of the day. I guess it's pretty clear that I lead anything but a relaxed lifestyle. I don't start my morning with green tea and yoga, and I don't blend chia seeds into a kale smoothie. Like most people, I face a jam-packed schedule, and although I'd love to be green in terms of both the environment and a Zen-mindset, I haven't mastered either yet.
Despite my stressed-out ways, I still manage to be pretty sustainable (in a more practical way though). I take public transit every day (which adds to my sleep deprivation), I always pack a litter-less lunch, I do laundry in cold water during off-peak hours, the list continues. I would definitely say that I'm more environmentally friendly than the average person, but that doesn't mean I'm perfect.
Sure, I go the whole summer without turning on the AC, but I admit that I fall short in other categories. For environmental and ethical reasons, I would love to be vegan, but I'm definitely not there yet. I'm working on it, so for now, I've settled with my status as a "part-time vegan" (a term I coined to describe the fact that at least 70% of my weekly meals contain no animal products). I'm no environmental saint, but I'm always looking for ways to improve.
The purpose of this confession is not to expose myself an eco-fraud, but rather to ease the fear of others. To some, going green could have the same appeal as going on a diet. I can understand that spending the summer without air conditioning can sound on par to swapping a late night snack of cookies for carrots. But I'm here to put your mind at ease. Being green isn't about worshipping kale juice and meditation, it's about making small, manageable changes that can result in a huge impact.
Start small by targeting green pitfalls throughout your daily routine. Go to Starbucks armed with a travel mug, pack your lunch in reusable containers, and please, turn off the water when brushing your teeth.
From there, you can start to make bigger changes, like doing your laundry at night or on the weekends, switching your light bulbs to LED versions as they burn out, and unplugging minor appliances (like toasters, chargers, etc) when not in use. By incorporating little changes like these into your weekly routine, you can make a positive contribution to the environment, without hindering your daily life.
I'm not perfect, and neither are you. But that's okay, because there's always room for improvement. Making small, but continual changes will ensure that your environmental sustainability lifestyle is sustainable in the long run. With this approach, we'll constantly be improving ourselves and the world around us. Who knows, maybe one day we'll all follow up our yoga session with a nice, refreshing glass of kale.