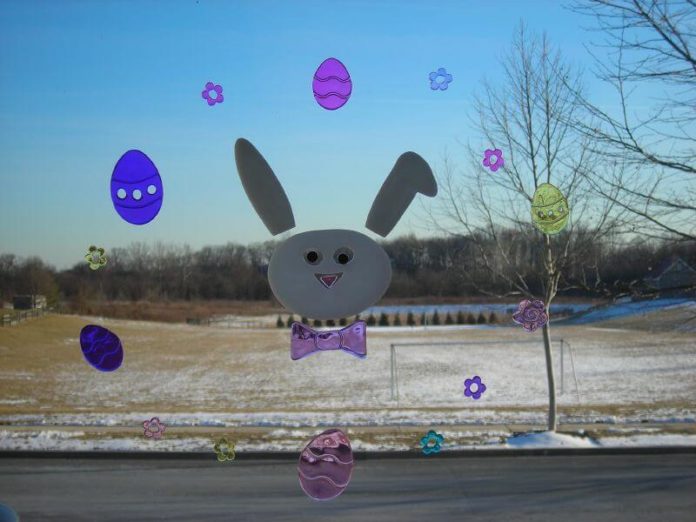 For most of us, we associate the arrival of Easter with the start of Spring. Easter flowers, cute chocolate cream-filled bunnies, and children running around a park engaged in an Easter egg hunt.
However, much of North America is still snow-covered, making it feel more like Christmas than Easter.
Earlier this week, Southern Ontario in Canada and Western New York in the States were hit with snowstorms which blanketed each.
According to a scientist at the University of Utah in the States, it's a reflection of our impact on the unseen force that controls the weather globally – the jet stream.
The researchers admit scientists have already linked greenhouse gases to the current warming of our planet, and extreme weather. However, this study shows us how our of burning of fossil fuels is actually changing the curve of the jet stream, which can be used to predict these extreme weather events.
The researchers compared last winter's curvy jet stream in North America which brought mild temperatures to the west and harsher brutally cold temperatures to the east, to similar patterns spanning some 8,000 years of historical data.
They found similar patterns to our current jet stream starting about 4,000 years ago, when the jet stream was in a "positive phase" – or a curvy jet stream.
"If this trend continues, it could contribute to more extreme winter weather events in North America, as experienced this year with warm conditions in California and Alaska and the intrusion of cold Arctic air across the eastern States," said Gabe Bowen, the study's lead researcher.
This past winter was one of the most extreme ever faced by North Americans. An ice storm shut down Canada's largest city, Toronto, as power lines came down tossing the city and surrounding regions into complete darkness for days. While a polar vortex brought unusually bone chilling temperatures from Canada's Arctic, across most of North America and is blamed for numerous deaths.
The study, published this week in the journal Nature Communications, shows the jet stream pattern responsible for winter weather across North America is millennia old, but is being influenced by global warming.
"This is one more reason why we may have more winter extremes in North America, as well as something of a model for what those extremes may look like," Bowen says.
Human-caused climate change is reducing equator-to-pole temperature differences. The atmosphere is warming more at the poles than at the equator. Based on what happened in past millennia, that could make a curvy jet stream even more frequent and/or intense than it is now, says Bowen.
Like any good researcher, Bowen and his team rolled-up their sleeves and got into their work. They reviewed historical data on oxygen isotope ratios taken from core samples of lake sediment in the eastern and western parts of Canada and the United States.
Core samples are like a historical roadmap, each core sample is composed of layers from the Earth's crust, which when analyzed tells the researchers what the climate was like over vast periods of time.
The researchers then took to their tech, using computer models to simulate jet stream patterns, to map those patterns to their data.
The scientists found that when the jet stream is curvy, North America's west coast has relatively warm and wet winters, while the east coast has harsh cold winters.
"The main effect in terms of weather is that we tend to have cold winter weather throughout most of the eastern U.S," says Bowen. "You have a freight car of Arctic air that pushes down there."
The new research may make it easier for weather forecasters to predict winters in North America, using the jet stream as a reference, thanks to pattern matching.
However, the jet stream can't predict what our summer will be like.
The jet stream pattern has its greatest effects in winter and less impact on summer weather, Bowen says. The curvy pattern is enhanced by another climate phenomenon, the El Nino-Southern Oscillation, which sends a pool of warm water eastward to the eastern Pacific and affects climate worldwide.