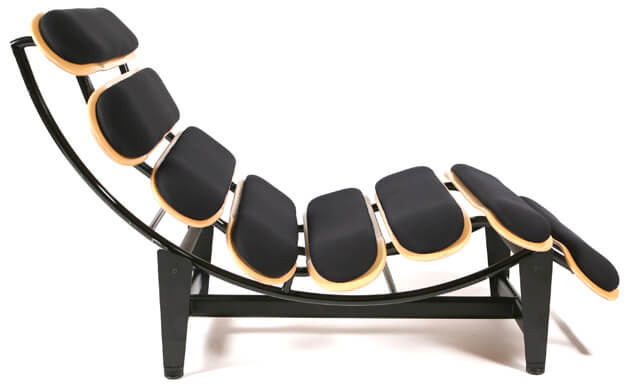 As society's focus turns toward individual responsibility for the environment more and more people are looking to recycled furniture as a stylish way to furnish their homes.  Recycled furniture isn't solely an ethical stance anymore, but it has become increasingly fashionable.  Below are a few interesting innovative recycling products, which might inspire you to do a bit of furniture design yourself, followed by more practical ways you can get involved in the recycling craze.
Sports recycled furniture
It's easy to end up with old sports equipment which you used to use but has now either been replaced or sits in the attic accumulating dust. One designer has come up with a solution to this by making a cricket bat chair and a skateboard table and chair.  Admittedly he/she did have seven old cricket bats, which some might argue is an excess, but the idea might inspire you to make something a little more modest, perhaps for a sports enthusiast friend as a present.
Shopping Trolley Chair
Meet Annie, the oddly named shopping trolley chair.  It is simply made from the frame of a shopping trolley with a comfy armchair like seat place in the middle of it.  Although it's recycled it's not too cheap to buy off someone else, but may provoke some of your own recycled chair thoughts.
Disposable pen chandelier
This contraption is actually really quite clever, not in the least because it recycles something we all too readily see as disposable.  It looks pretty cool as well.  Made by lining up biros into different size circular layers, and placing them onto of each other, the disposable pen chandelier would be a great piece of accompanying furniture in any hallway, dining area, lounge or study.
FlexibleLove Chair
Made from recycled cardboard, this chair has a unique honeycomb structure which allows it to be folded up into a super slim piece of cardboard and then expand into a sturdy chair which can seat up to ten or so people, depending on what size you go for.  It looks like a lot of fun to play with and is a great way to save space and help the environment.  You might not be able to make this at home, but there are lots of other pieces of furniture made out of cardboard which aren't too tricky to emulate.
FoldSchool
Foldschool is a fantastic project which provides free cardboard furniture for kids.  You simply send off for a pack and construct the unique design for yourself.  Foldschool say of themselves, "The mindset of foldschool is to restore design to one of its original missions: to provide a product at an affordable price through a smart manufacturing process" and it doesn't get much more affordable than free.
Reclaimed furniture
An easy way to start on the right track is to try and get some reclaimed furniture.  Even better if you go for a natural product like natural wicker furniture, natural rattan furniture or bamboo.  Giving it a second use means saving on materials, and you can often find furniture at a cheaper price.