Did you know that the global recycling industry is a $160 billion/year industry?
Or that every 7 weeks, the average person in the UK throws away their body weight in trash? Or have you ever wondered how your country's recycling programs stack up against international competitors?
This infographic produced by Perfect Rubber Mulch covers all of that — and more!
Keep reading to learn 20 interesting recycling facts about the way people around the world are putting environmental programs in action and diverting waste from landfills. (click to enlarge)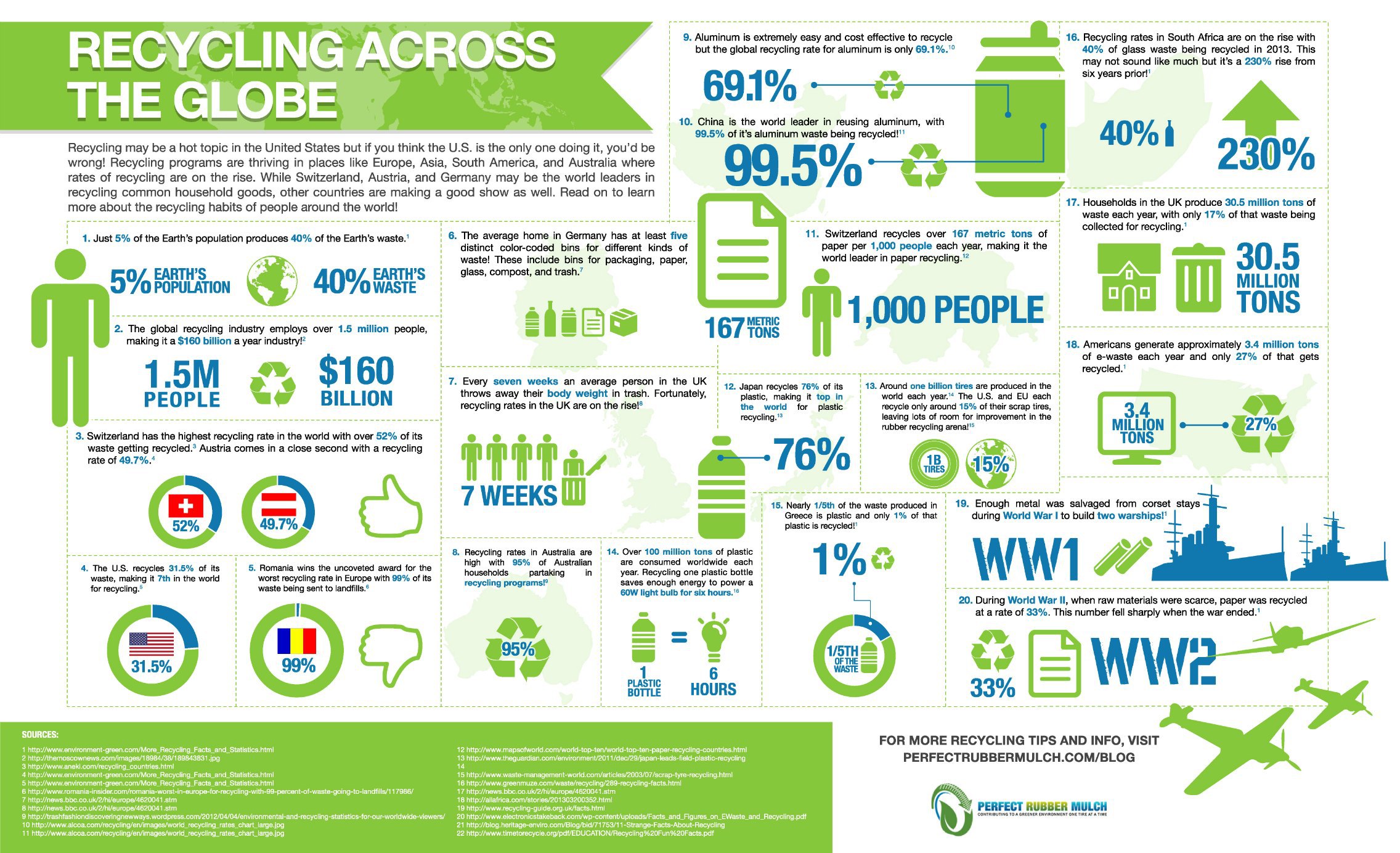 Does this infographic change the way you think about recycling? Tweet us @greenerideal and let us know!