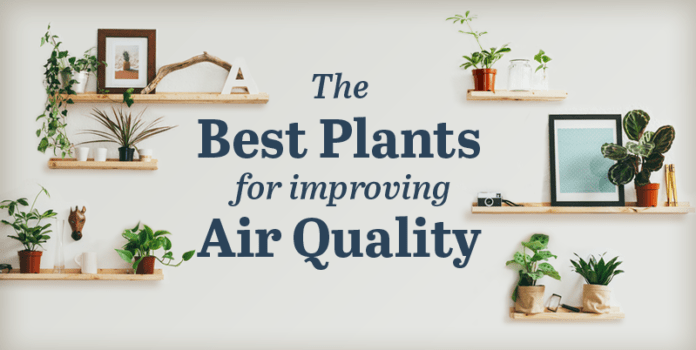 A key part of healthy living is the air you breathe — whether that's indoors or outdoors.
And while there's only so much you can do about the pollution in your city, you can take control over the air in your own home, and the best place to start is with plants that improve indoor air quality.
According to an often cited Nasa Study on air quality, some indoor plants can reduce common household pollutants.
However, a much recent study published in the Journal of exposure Science & Environmental Epidemiology shows that while these plants can remove some pollutants from the air, the rate is too slow to make a much of a difference.
All the same, plants add natural beauty to your home. They are calming and improve focus levels, especially when working from home.
Check out the infographic by ProFlowers below to find out which plants are the best choices to keep in your home and provide clean air for you and your family to breathe.
Have you had any success using these plants to freshen your air indoors? Tweet us @greenerideal and let us know!
---
Editor's Note: This post has been updated for freshness and consistency.