Does the term "smart home" leave you confused? If yes, you aren't alone. The smart home is an umbrella term that covers anything from app-enabled coffee makers to voice-controlled garage doors.
That aside, a smart home is essentially a technology that strives to make your life as comfortable and convenient as possible. This technology takes care of repetitive and boring everyday tasks like locking or unlocking your front door, adjusting the humidifier, and turning off the lights.
Read through these useful smart home 101 tips to help you start your home automation journey on the right foot.
How to Select the Best Smart Home Devices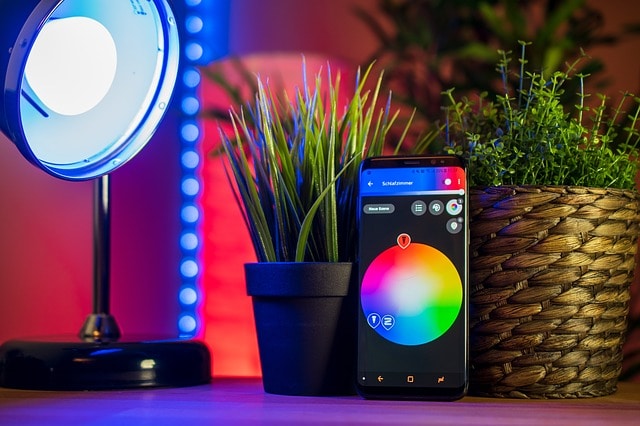 When automating your home by adding smart devices, you must go for products that'll serve you longer. Choose those with backward compatibility over those with forwarding compatibility.
Products with backward compatibility can work with the devices you already have in your home. Those with forwarding compatibility are compatible with future devices only.
Don't just dive into buying smart devices for your home, especially with new products finding their way to the market at a dramatic rate. Be sure to do your research. That way, you'll understand what might work for you and what may become ineffective in the long term.
Start small
Compare products from different manufacturers – look at their prices, quality, and compatibility.
Also, subscribe to sites that provide things such as going green with actionable tips and that offer insights into current news and trends in the home automation industry. That way, you'll always know when new smart devices enter the market and take advantage of discounts, promotions, and seasonal price changes.
Start small – you can buy just a few inexpensive devices and then think about some additions with time. Also, consider your needs and buy only what addresses your needs and fits into your lifestyle.
The questions you need to ask
Here are a few questions you need to ask yourself:
Do you need a personal assistant to create lists and order groceries? Nothing is more annoying than getting home from grocery shopping only to realize that you've forgotten some essential groceries. With a personal assistant device, you no longer have to worry about that. A device like Google Assistant allows you to add products, prepare several grocery lists, and get personal recommendations derived from your former list.
Do you always leave your lights and appliances on? If yes, you need to invest in smart light switches and plugs. They'll allow you to turn off your lights and appliances from remote locations. They'll also save you some money by reducing your energy consumption.
Do you want to bring down your utility bills? Install a smart thermostat to keep your home comfortable and energy consumption down. You can use your voice to command the smart assistant to adjust the thermostat at home or with your smartphone when you're away.
Are you worried about your home security? Keep an eye on your home from your smartphone with a home security app. But your security cameras, door locks, doorbells, and outdoor lights must be connected to the Wi-Fi. Security cameras can also be helpful when you're working from home. They can help you see who's at your door. That way, you can decide who to open for and who to ignore, which can go a long way in minimizing distractions and enhancing your productivity.
Steps for Setting up and Installing Smart Home Devices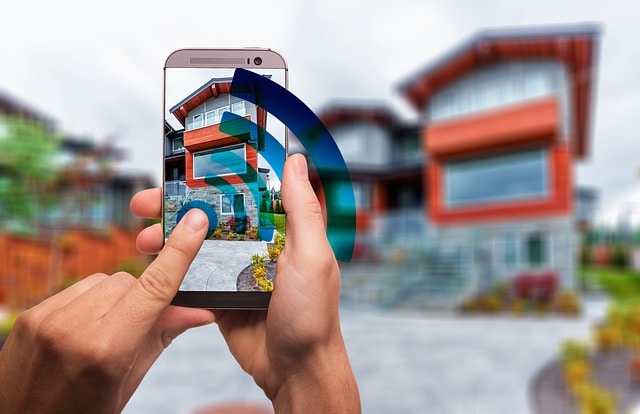 Before we get into installing smart home devices, one important question is when should you opt for this home automation project?
The answer is anytime; however, if you'd like to make it more practical, home automation devices are the easiest to implement if you also plan to carry out a home remodeling project.
This is because the trusted contractor that is remodeling your home will also help you integrate smart devices into your home, and you will not have to worry about it.
Moving forward, the most exciting and enjoyable part of your home automation project is setting up and installing devices. Here are a few steps to follow:
1. Connect to power
Your smart hub will require power to function. Depending on the model, you can hook it up to power via an AC adapter or just install rechargeable battery packs. It pays to have backup batteries in place so that your home stays functional even in the event of a power outage.
2. Connect to Fast and Reliable Internet
Most smart hubs hook up to Internet routers via an Ethernet cable. But some are a bit more modern and will only require a password to hook up to wireless routers.
3. Install the Application on Your Smartphone
You can access most of the latest home automation systems right from your smartphone through an app. You just need to download and install the relevant app on your smartphone.
4. Set up an Account
The app will take you through an easy-to-follow process to set up an account. Remember to secure your account with a strong password.
5. Add Smart Devices
Follow easy on-screen prompts to add smart devices to your home automation system.
6. Schedule Scenes and Triggers
A scene is a series of actions that can be scheduled to happen at specific times. For instance, a bedtime scene may involve your electrical appliances and lights turning off and your smart doors closing at 9:00 pm. There could also be trigger-controlled scenes. A motion sensor may cause a light to turn on when it detects an unlocked door.
7. Set up Alerts
By setting up alerts, you will receive either a text or email when specific events like a movement or an open window are detected.
Conclusion
Hopefully, these actionable smart home tips will help you start your home automation journey on the right foot. Take your time to acquaint yourself with home automation technology, start with cheap devices, and continue incorporating new devices into your hub with time. And before you know it, you'll have a fully functional smart home.