It's rarely ever the case that someone doesn't like greenery around their house. But, there are times when it becomes difficult to have a tree near your residential area for a lot of factors including tree-rot or the trees being in a dangerous position.
Trees can rot from the inside because of disease and still look perfectly healthy to the untrained eye. To understand if a tree needs special attention, you need help from a tree care expert.
Tree removal is generally the last resort when all other hazard management options like pruning and disease control fail. Dead or dying trees are also a potential liability to property and to life.
As a tree owner, you are responsible for any damage the tree causes which is why it is very important to understand when the tree is struggling and get it removed with the help of a tree removal service.
Tree removal is a tedious task and can be pretty injurious if not done the right way. However, there are certain dos and don'ts that should be considered during the removal process of a tree so that the work isn't just safe but is also efficient. Let's see what those are.
The Do's of Safe Tree Removal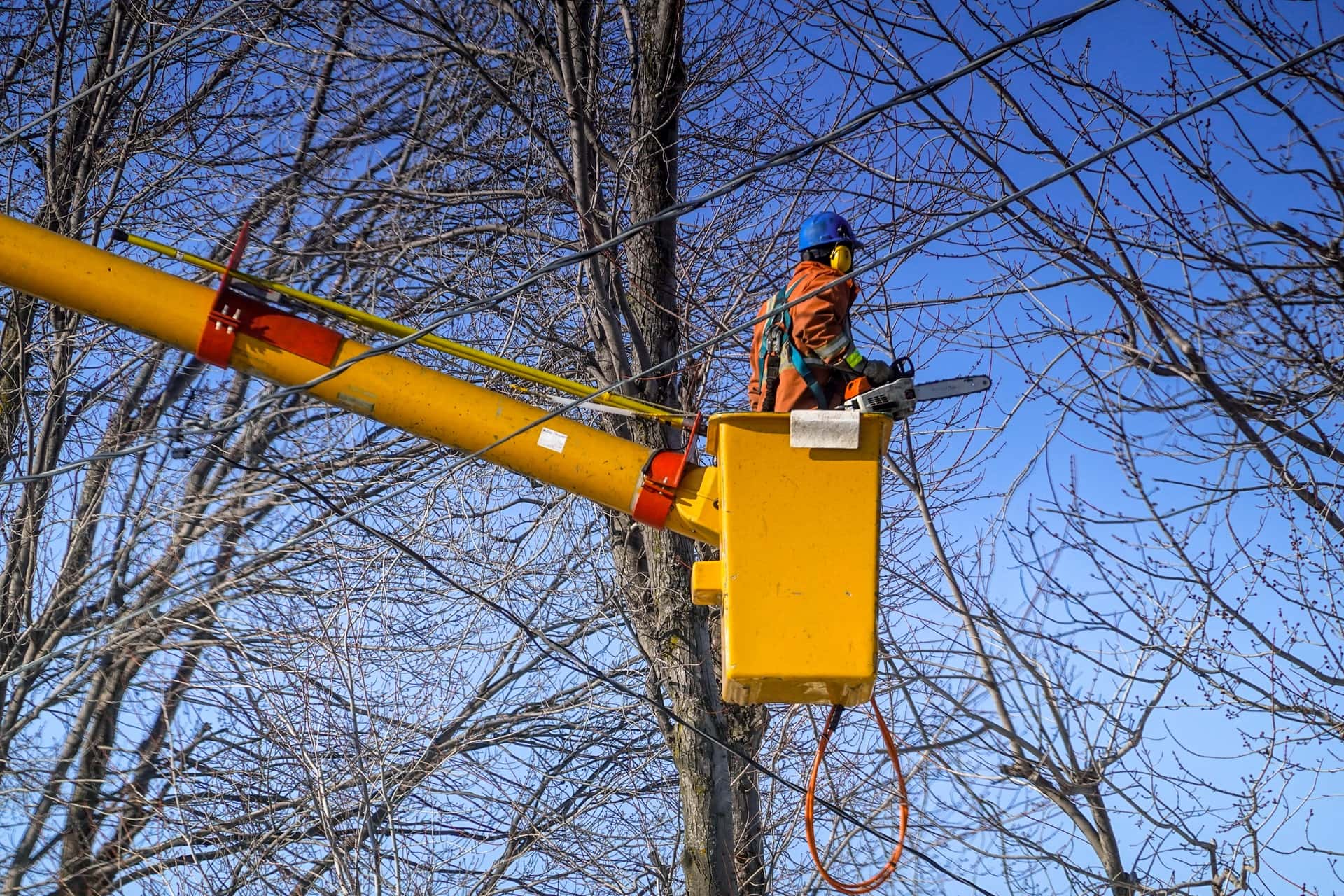 1. Do make sure that you have the right equipment
Having the right equipment is very important when removing a tree. Assemble all the equipment before the work starts so that everything you need is near you.
For a tree of any size, the general equipment that is needed includes a chainsaw, ladder, axe, wedges and a rope to do the job safely.
2. Do use protective gear
Protective gear is a must when cutting a tree. Besides employing the right equipment for the job, wearing the right protective equipment is an essential element of removing trees safely!
It's important to use thick safety gloves and protective glasses to avoid injuries to your hands and prevent wood chips and saw dust from entering your eyes. Helmets are also essential to avoid head injuries while working.
3. Do ensure clear surroundings
To make the process safer it's very important to keep the surroundings of the tree clear. Not just the tree, but the people that are working around it are under solid risk of injury because of a falling tree.
Because it's difficult to precisely predict which direction a tree might fall when being felled, it's better to just clear out the whole area.
4. Do stay prepared for any kind of potential damage from the falling tree
Observing the surface around the tree and understanding the risk of any potential damage that will result when a tree comes down must be considered when the tree is near a sidewalk or a driveway.
While the process of the removal goes on, you should think about damage control measures as a better and more efficient strategy. If, however, you are working with a professional tree care service, you need to be certain that they are insured.
The Don'ts of Safe Tree Removal
1. Don't cut trees from a ladder
Cutting a tree on a ladder can be very hazardous as ladders have a tendency to move, thus increasing the risk of bodily injury due to a fall.
While cutting a tree from a ladder, body movements by nature are more rigorous. This creates more potential for the ladder becoming displaced resulting in the very real risk of injury.
2. Don't remove bigger trees without professional help
It is always advisable to seek help from a certified, bonded and insured company for the work.
But if you still believe in doing things on your own, it is especially advisable to contract the work out for bigger trees because tree removals can be downright dangerous.
Professionals understand that, and they have enough experience in the field and know how to prevent or tackle a hazard.
3. Don't cut trees near utility lines
Another big reason why professional tree removal help is recommended is because trees are often located near utility lines; specifically power lines.
If a tree or branch falls on a utility line, the consequences can be disastrous and potentially fatal. It is vitally important to contact your utility company and have the power supply to the line cut before any removal is attempted.
For this reason, seek the help from a tree removal professional before any work is attempted.
4. Don't disregard the regulations set by local authorities
Every local authority has rules and regulations in place for safety and security purposes. These regulations are a blueprint to ensure the safety of both the people and property surrounding the work being done.
You should adhere to these regulations during the tree removal process. Plan accordingly, apply for a permit if required, employ the help of a professional tree removal service, and get through your project with the utmost safety in mind!
Finding an expert to help with your tree removal needs can look like a difficult task. A good professional tree removal team will not only understand you and your tree's needs, but also ensure they minimize potential damage and decrease the risks.
The Boulder tree service professionals in Colorado at TLC Tree Expert are a prime example! With over 15 years of experience in tree removal and Boulder tree care services, they understand trees better than anyone and have established a blueprint for how this type of work is performed safely and efficiently.