A vegan lifestyle is as green as it gets, not only in the food department but by foregoing all animal products as a rule.
As you don your Oprah-approved Lacy Tote from Un Billion (made with vegan leather) around the shopping mall, look around for alternative ingredients and materials to your traditional Christmas choices.
In support of the vegan lifestyle, which is not for everyone, this festive season is an excellent opportunity to go green in every way, including what you put on the dinner table.
Below we have gathered a few ideas for a vegan-friendly Christmas from foodies around the world.
Grab some snacks, your mouth will be watering by the end of this list!
1. Jamie Oliver's Vegan Christmas Spread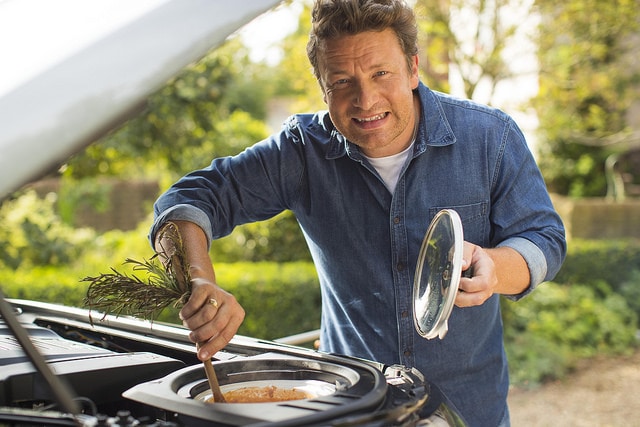 World-famous for his first appearance as 'The Naked Chef,' Jamie Oliver is passionate about organic, environmentally-friendly food production.
He is also one of the most creative chefs around.
The website has loads of free recipes, but the Jamie Oliver Vegan Christmas Collection is something special.
We love how he uses local fresh produce and responsibly-sourced ingredients in just about every recipe he promotes.
It was difficult to choose one, but when it comes to sit-down dinners, it wouldn't be the same without gravy. The vegan gravy recipe is awesome!
2. Vegan Society's Vegan Recipes
Vegan Society has gathered a few of the yummiest Christmas dishes from around the world.
The list of ten vegan recipes is a winner for any formal occasion though, so take a look here. Our top recommendation from the list is Vegan Society's Christmas Trifle Recipe.
It is a mix of all things sweet and good, including vegan jelly, vegan margarine, coconut milk, and plant milk.
3. Minimalist Baker's Vegan Recipes
Minimalist Baker has gone above and beyond the call of duty with 126 amazing vegan recipes all in one place.
They've added a visual of each, just to whet the taste buds, and we can not stop scrolling.
Check out all of the recipes here.
The minimalists proudly present their ideas for vegan cooking, aiming for dishes which are under thirty minutes of preparation, and simple.
Everyone appreciates recipes that are both simple to prepare, and delicious at the same time.
It was impossible to pick one recipe to share with you.
So many options made us need to stop and make a snack first, but the recipes for these dishes from Dana and John definitely made our list of favorites:
4. Vegan Christmas from Delish
There are twenty salivating recipes on Delish, simple enough for any vegan chef.
Traditional winners abound but there are some surprises, too – like the sizzling Holiday Roasted Vegetables and the decadent and luxuriously rich Chocolate Pom Poms.
All are sure to impress even your non-vegan guests this festive season.
Check out the whole list of the recipes here.
5. Peta's Formal Vegan Food Ideas
Last, but not least, Peta has provided fabulous ideas for vegan catering. Both formal and informal recipes are provided, and it is great for getting an idea of tasty combinations when you are trying something new.
The Spanish Paella sounds fantastic! Check out Peta's long list of vegan recipes here.
One for the Books
Of all the vegan recipes out there, this one can not be ignored.
This dish can be made the day before and heated up just before dinner, and it has a 'not too tricky' difficulty level tagged onto it.
Check out the recipe by Pippa Kendrick, a Vegan Mushroom, Chestnut and Cranberry Tart featured in Jamie's classic vegan Christmas collection.
Good News for All of Us
On the news front, there is a zero-waste vegan Christmas market coming to London for the first time ever!
It starts on 08 December 2018 and thousands are expected to attend.
Imagine all the delicious and cruelty-free products that will be on display at this festive gathering of like-minded souls.
Way to go, London!
On that note, remember that veganism is not only about the food. Look into some ideas on how to 'veganize' your entire festive celebration this year with cruelty-free, environmentally-responsible, sustainable, and organic products on and off the table. Christmas gifts included!
Have yourselves a Merry Vegan Christmas, everyone!