Net-Zero Homes
Did you know that homes, offices, and other buildings across North America emit approximately 2.2 billion tons of carbon dioxide every single year? This accounts for about one third of all global greenhouse gases released in the atmosphere. Designing a Net-Zero Home, which greatly decreases traditional household energy consumption, offers a beacon of hope to help drastically reduce this massive output.
Home builders haven't always looked favorably upon green building initiatives, as they viewed these as extra investments with little incentive. However, as sustainable technologies are becoming more mainstream and demands are rising in the marketplace, prices are dropping, resulting in lower building costs and better opportunities for growth and profit.
As well, government bodies are now implementing standards that require green solutions on the construction of new buildings and are offering ambitious enticements, such as grants, mortgage rebates, and tax credits, which encourage builders to use sustainable initiatives to reduce emissions.
What is a Net-Zero Home?
Simply put, a Net-Zero Home is a sustainable building development that is capable of producing more, or equal amounts of clean energy, than they require. A Net-Zero Home uses on-site, renewable energy to achieve a carefully controlled balance of the building's energy consumption. These types of homes are designed to be 80 100 percent more efficient than the average new home construction. The annual energy bill is zero.
The pivotal moment to seize control of a home's carbon footprint and make it a truly Net-Zero Home is in its early stages: at its design and construction.
The design must incorporate an airtight, super insulated building envelope, including a set infrastructure for solar panels. As such, incorporating sustainable strategies within the design itself is a much more effective method for reducing emissions as opposed to adapting an existing home. Reducing the energy use first is the most cost effective path to Net-Zero.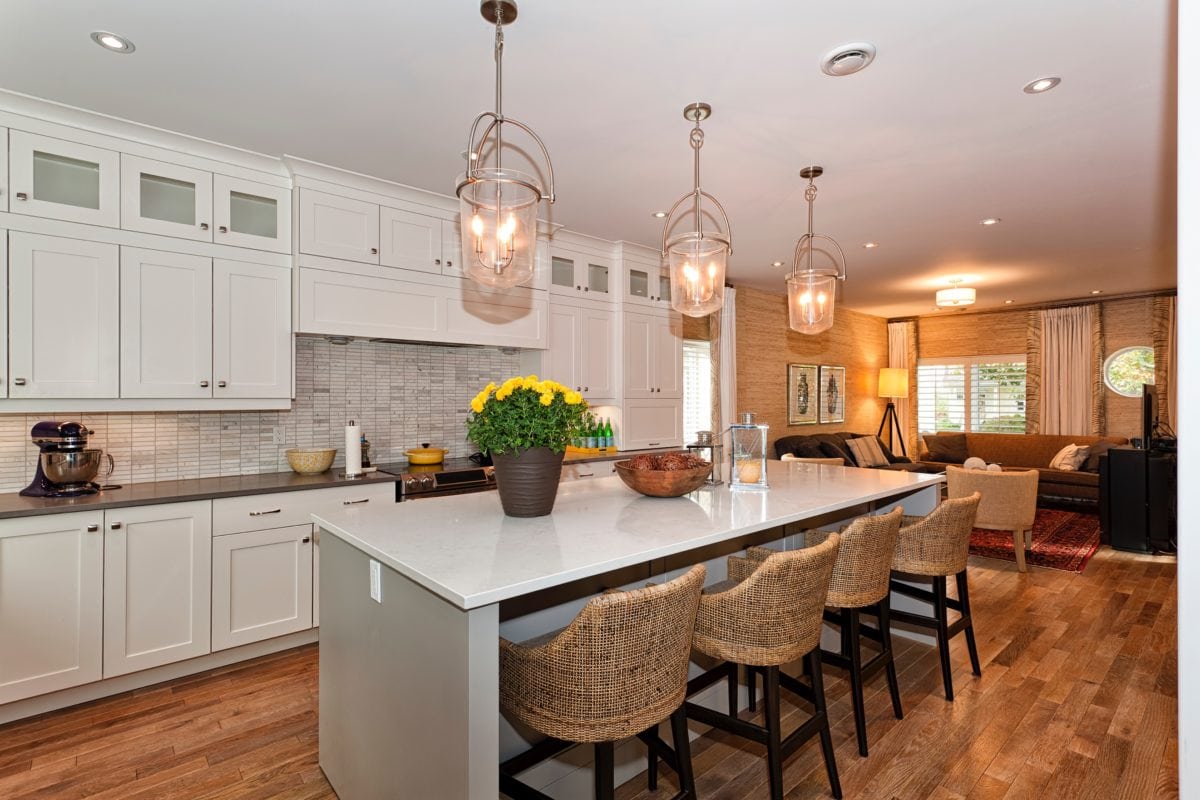 What is a Passive House?
There exist several types of ultra-efficient homes, but the Passive House has some of the most rigorous and effective set of standards. Several exacting features are key to achieving Passive House certification.
These fundamental features ultimately reduce energy use by up to 90% in both heating and cooling energies when compared to ordinary homes. In order to achieve the stamp of quality on the Passive House Standard, it must be approved by an PHI-accredited certifier and meet the following main criteria:
Airtight building envelope: Air leakage through gaps must be extremely low in areas such as exterior walls, doors, windows, and roofing as well as in the general foundation.
Eliminate thermal bridges: Heat and cold can be conducted through structural bridges through wood, metal, and concrete materials in areas such as edges, corners, and connections. Breaking these bridges and avoiding them must be implemented as stringently as possible.
Thermal insulation: The building's envelope must be heavily insulated according to the parameters for the local climate zones 1 through 8. Insulation levels can be 2 -4 time higher than those in an ordinary home.
Ventilation heat recovery: The exchange of indoor air with outdoor air must be highly efficient by thoroughly curtailing the presence of moisture and maintaining a high standard of fresh air quality.
Performance based windows: Window frames should be airtight, well insulated, usually triple glazed, and filled with argon or krypton, which prevents heat transfer.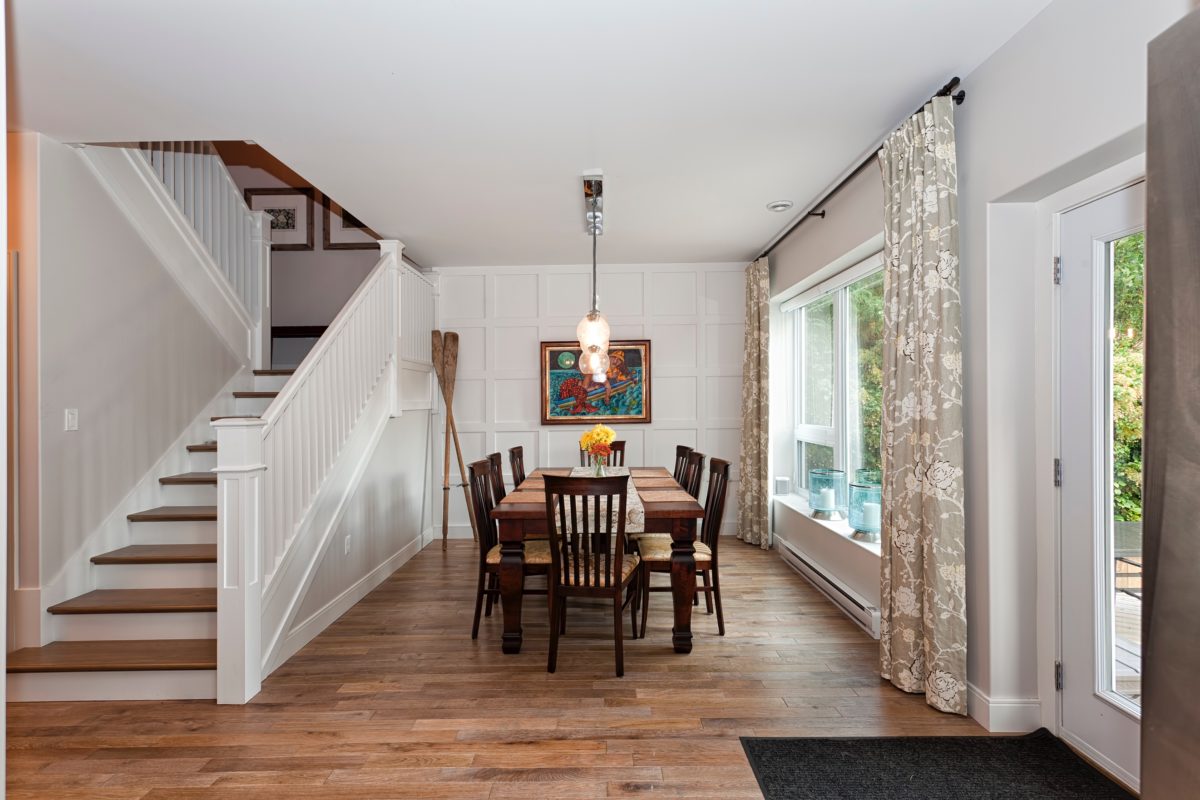 What are the benefits to living in a Passive House?
Numerous benefits stem from owning and living in a zero-energy passive home. The long-term return on initial investment in a green home is both financially and personally advantageous for homeowners.
As a result, green homes offer many advantages to their fortunate occupants, such as providing:
One of the largest opportunities to drastically reduce an individual's carbon footprint;
Cleaner and healthier indoor air quality;
Improved home comfort with consistent temperatures and draft-free living;
Added peace and relaxation due to heavy insulation and reduced noise from efficient vents and fans;
Reduced costs in utility bills;
Increased natural daylight on East-West axis to capture natural light most efficiently;
More resiliency during natural disasters or fire damage;
Higher resale value due to increasing popularity of Net-Zero Home building and the desire to achieve carbon neutrality;
High quality construction with little maintenance.
What to look for in a Net-Zero or Passive Home builder?
With so many factors to consider when building a green home, choosing a builder for a Net-Zero or Passive House design can be a confusing and daunting undertaking. Having a good design with Net-Zero Passive House specifications is the starting place.
Hiring a Certified Passive House Consultant (CPHC), who will adhere to the strict guidelines, is essential in developing designing a successful Passive House project. It is also important to consider that Net-Zero certification is still in development in many states, so careful research and vetting must be performed beforehand.
Also research the available incentives and rebates that are available in your region. Attempting to retrofit Net-Zero or Passive Home elements onto an existing design home can be challenging. To achieve a Net-Zero Home, most professionals will suggest to design one from scratch. It's easier in new construction.
Certified Passive House Builders
Finding a certified Passive House Builder is a good place to start but there may not be many in your area. A quality builder with good experience and who has a willingness to learn new building methods can also be a good option.
Those who has already taken some steps to build above the required energy codes are demonstrating the necessary attitude and skills. Involving your builder early in the in the design process is advantageous. Starting the project as a Design-Build vs. Design-Bid-Build is the most efficient approach for Net-Zero Passive Home design. Having the designer and builder implement an integrated approach from the beginning incurs less costs, speeds up the construction process, and results in an overall higher quality product.
Additionally, Design-Build avoids the costly and time consuming interjection of the builder's perspective after the fact. If a Design-Build firm is unavailable, it is recommended to hire an experienced Net-Zero or CPHC builder, who can provide valuable input early in the design process, thereby optimizing chances for meeting budgetary guidelines and applying the necessary energy performance metrics.