Climate change is one of the main environmental concerns that threaten the life of every living thing on Earth. It is not only about our life, one of our parents and friends, or one of our children and grandchildren.
It is about everything else on the Earth, from nature, trees, plants, and flowers to the immense diversity of organisms and animals that we have on this planet.
More and more people are aware of the impact of their choices on the environment. And the easiest and best solution for reversing climate change is to adopt habits that are Eco-friendlier and more sustainable.
Shortly said, it means reducing our carbon footprint. Greenhouse gases are the ones that are warming the atmosphere and trapping the heat here. This is why the climate is changing, global warming is a real fact, and the diversity of life on the planet is continuously declining.
Traveling is one of the most engaging activities that people take on. But it is also the one that generates a high quantity of greenhouse gas emissions. So, how to travel sustainably? We present here 9 sustainable travel alternatives.
Sustainable Travel Alternatives
1. Minimize or Cut Air Travel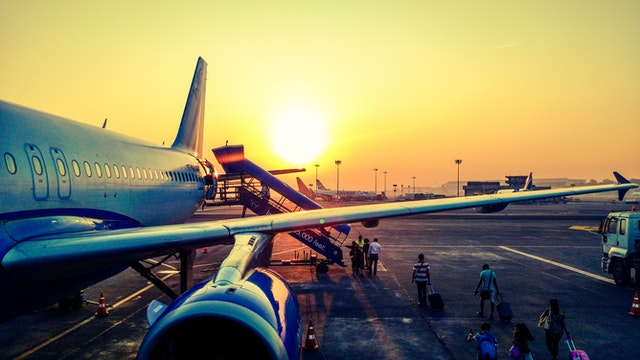 Travel by plane generates one of the highest amounts of greenhouse gas emissions. Indeed, it is the fastest and most reliable means of transportation. But air travel is responsible for 2.5% of the total amount of emissions.
Even though fewer people have been traveling by plane, as there are many traveling restrictions in place due to the coronavirus outbreak, air travel is the most preferred way to travel. So, to travel sustainably, avoid or minimize your trips on planes.
2. Stay Longer When you Travel
However, sometimes you simply cannot avoid traveling by plane, especially when long distances are involved. For example, if you would want to travel from Europe to the US, you need to cross the ocean. Which would take at least a month by boat.
But, to minimize the impact on the environment your trip will have, consider taking longer trips and spending more time at your destination.
3. Choose the Train
Traveling by train is the most sustainable way of traveling. Compared to air travel, traveling by train emits far fewer greenhouse gases, so you protect the environment more.
In fact, compared with other means of transportation such as cars, traveling by train seems to be one of the best sustainable travel alternatives. It's also the Eco-friendliest choice you could make. They emit approximately 70% less carbon dioxide, one of the greenhouse gases that are warming the Earth.
They also consume less energy, take up less space, and the noise level is pretty low compared with other means of transportation.
4. Choose an Eco-Friendly Agency
There is the case of people who are too busy or simply dislike organizing their trips, so they get the help of a traveling agency.
But, as more travelers acknowledge the importance of sustainability, they are looking to apply the principle to their trips too. So, choose a traveling agency that is sustainable and Eco-friendly.
How do you know a traveling agency is Eco-friendly? It collaborates with the locals and has sustainable travel experiences.
5. Hitchhike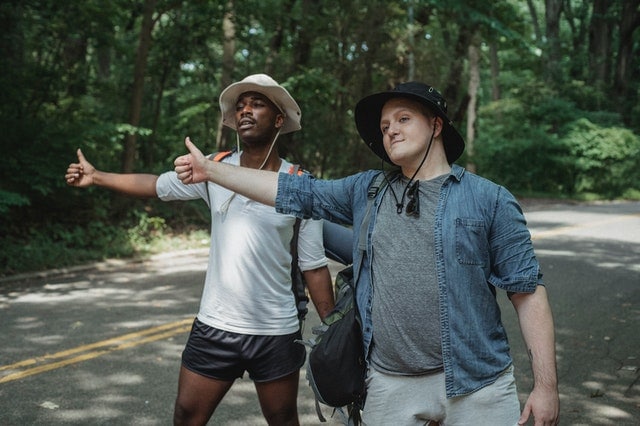 Hitchhiking is one of the most popular ways of traveling in the world. If you do not mind a little bit of freedom (which can be scary sometimes), hitchhiking could prove the way to travel.
Even if you hitchhike a car, it contributes to the protection of the Earth. Because somebody who is already using the car as a means of transportation decides to share it with you. So, instead of two cars traveling in the same direction, there's only one.
6. Lower Meat Consumption When Traveling
The food we eat represents an important part of the individual carbon footprint. Meat and the agricultural practices associated with it represents about 15% of the total greenhouse gas emissions, which is a lot.
It is therefore important to lower the consumption of meat on your trips too. Avoid eating animal products, as there are sometimes many illegal and unhealthy means of obtaining them.
7. Wildlife, not Entertainers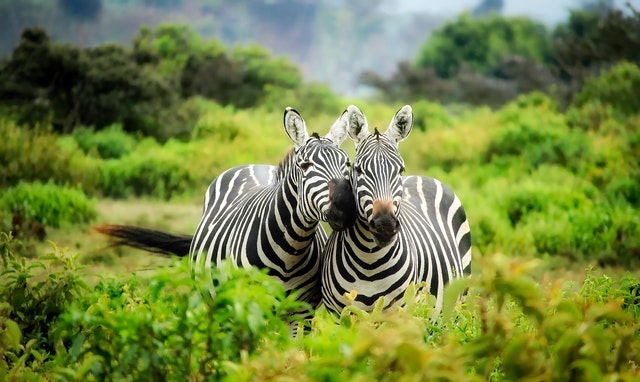 The traveling industry relies heavily on entertainment with wildlife. In every corner of the world you will travel, you will see zoos, aquariums where dolphins perform tricks, sanctuaries where you can take a selfie with a tiger cub, or cities where you can ride the camel.
The place of wildlife is in the wild. To perform tricks or not be aggressive while you pet them, they are beaten, starved, and drugged. Avoid being part of this industry which is damaging the environment by choosing experiences that support conservation and humane animal treatment.
8. Consider House Sitting
Sometimes, you just want to be in another place, relax, and breathe in the beauty of life. But if you want to travel sustainably, you could consider house sitting.
There are platforms where people who travel let others stay in their houses to take care of them. This might involve watering the plants or spending time with cats and dogs.
9. Reusable Products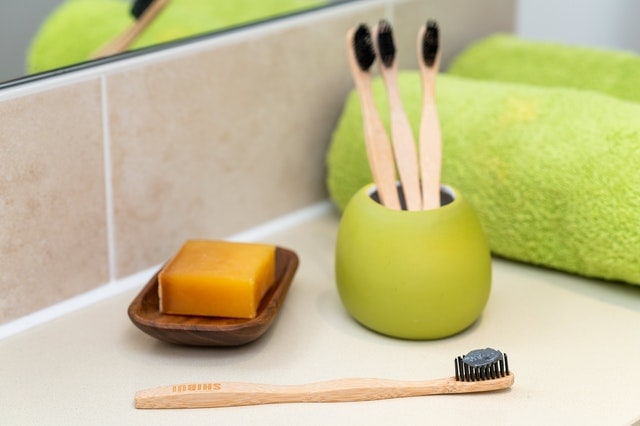 While traveling, it is important to pay attention to the waste your activities generate. Plastic pollution is another problem that is equally important and it affects the health of the environment.
So, bring reusable products with you and avoid using single-use plastic. You can have a reusable bottle to refill it and avoid buying bottled water. You can have bamboo cutlery and use it whenever you are offered plastic cutlery.
Final Words
Sustainable travel is increasingly popular, as more people acknowledge the importance of protecting the Earth. This is the only home we have, so taking care of it the best we can is essential.
Traveling is such an inspiring activity because it allows you to discover new places and marvels of nature. However, it is one of the industries that is generating high quantities of greenhouse gases, which are warming the planet.
We hope these nine sustainable travel alternatives inspire you to make Eco-friendlier choices.
What other ways can people travel more sustainably as the pandemic eases? Please share in the comments section below.