The new generation of young people hitting colleges marks a break from previous generations in terms of cultural diversity, lifestyles, use of technology, and Eco-consciousness. 
Modern students are ready to make ethical, organic, and environment-friendly product choices and they have a strong desire to live more sustainably than their parents do. 
However, students don't always have a clear understanding of how to go green while in college. Since their values and lifestyles differ from those of their parents, they don't have role models to follow. 
Here are several ways how students can go green in college and start living in accordance with their values.
1. Cook fresh meals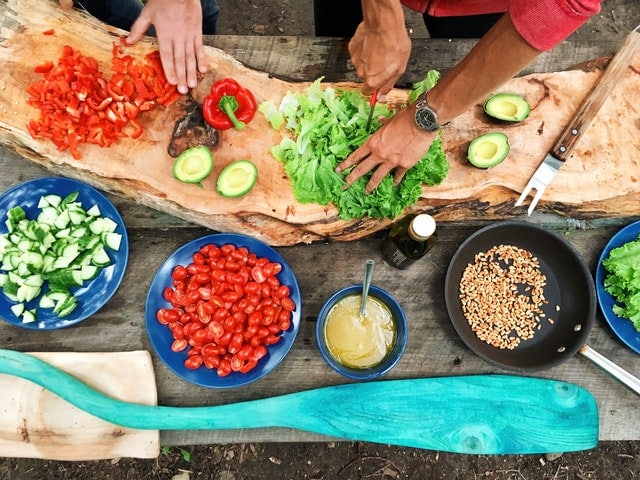 Observational studies report that as students transfer from secondary school to college, there is a tendency to gain weight. This phenomenon is known as "freshman 15" – students gain, on average, 15 lb (6.8 kg) in the first year of university.
One of the main factors that drive bodyweight changes is new eating habits. At college, freshmen get exposed to unlimited food choices, including unhealthy choices. Young students tend to opt for fast food and junk food and skip eating fresh vegetables and fruits.
Such eating habits harm not only student's health but also the environment. Since fast food and junk food come in plastic, polystyrene, styrofoam, and other non-recyclable packaging, unhealthy eating is associated with the increased amount of waste sent to landfills.
The best thing students can do to prevent weight gain and protect the environment is to start cooking healthy meals by themselves. 
Let's compare two meal options. A student can order a take-out burger at a local fast food restaurant – the order will be packed in a plastic box and a plastic bag. 
Or, the student can buy rice (packed in a cardboard box), fresh tomatoes and mushrooms (package-free), olive oil (packed in a glass bottle), and cook risotto by himself – it will be a healthier meal option that creates no waste.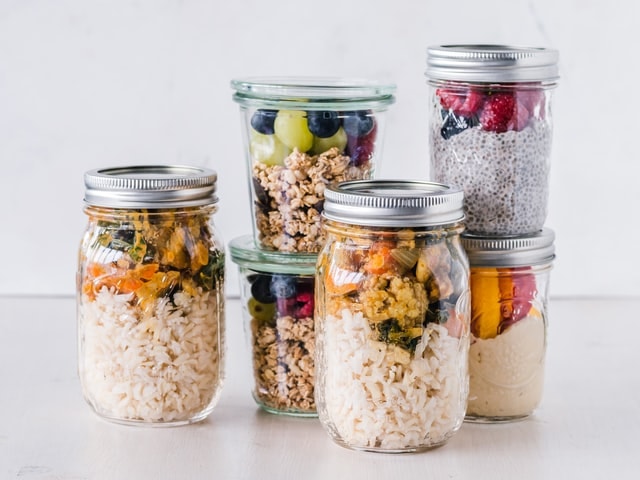 Many young people see cooking as a daunting task. But the truth is that meal preparation can be a fun, simple, and enjoyable experience. 
There are many food bloggers on TikTok and Instagram that promote healthy eating and share simple recipes. If you want to improve your diet and go greener, go find inspiration online and start working on improving your cooking skills. You can start with our healthy recipes here.
2. Reduce digital carbon footprint
Generation Z spends a whopping 10.6 hours using their gadgets and engaging with online content every single day. One survey shows that 54% of gen Z students use multiple devices at any one time, with the average being 1.8 devices. 
Naturally, extensive use of digital technologies negatively affects the environment. The digital CO2 footprint of gen Z students is much bigger than those of millennials, generation X, and baby boomers.
Every time students log into their social media accounts, submit an essay via email, or take a test online – they add up to their digital carbon footprint. 
Not many young people recognize their impact when consuming online content. They don't realize the fact that digital technologies now actually cause more CO2 emissions and have a more significant effect on global warming than the aviation industry.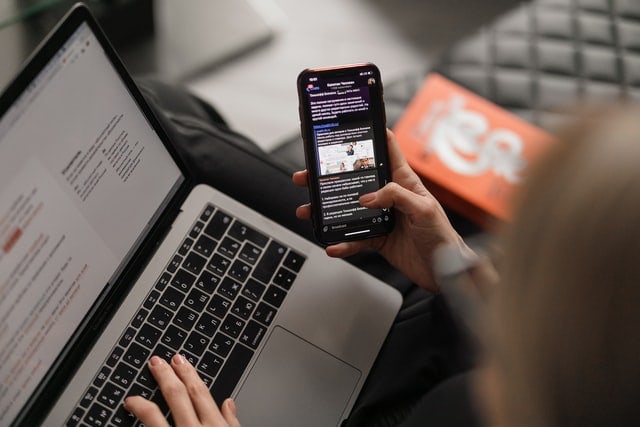 Students who want to go green should take action to reduce their digital carbon footprint. Here are a few essential steps every Eco-conscious individual should make:
Delete duplicate photos and files that you store on your phone, laptop, and in the cloud
Review your online accounts and delete the one you no longer need or use
Unsubscribe from all unnecessary newsletters and de-clutter your email inbox
Purge old digital files – everything from cached and cookie files stored in your browser to downloaded PDF files and pictures.
3. Opt for reusable items
Regular use of reusable items, for instance, coffee cups, is associated with fewer greenhouse gas emissions, reduced toxic emissions, smog, and ozone depletion.
Every Eco-conscious individual should strive to replace single-use plastic bottles, straws, coffee cups, plastic bags, and food containers with reusable items. 
Even though the purchase of reusables may seem to be a pricey investment for students, indeed, it's an economical solution. If you buy an aluminum water bottle today, you will use it for years. Every time you refill your bottle instead of purchasing water packed in plastic bottles, you will save $1-2.
4. Buy second-hand furniture
When freshmen move into the dorm or apartment, they shouldn't rush to buy new furniture and other stuff. Instead, check local second-hand shops and scan the sidewalk for discarded furniture first. College towns and campuses are great places to find used furniture.
In the UK alone, 670,000 tonnes of furniture are annually sent to landfills. According to statistics, 110,000 tonnes of this furniture is reusable in its current condition.
By opting for second-hand furniture, students can not only save money but also contribute to the environment. By keeping second-hand items in use, we can decrease the demand for new items and reduce the exploitation of renewable and non-renewable resources.
Wrapping up
Every student, regardless of his or her socioeconomic background, can go green in college. By making sustainable choices every day, gen Z students can reduce their carbon footprint and preserve the planet for future generations.