The highlights of Easter celebrations with kids are coloured eggs, Easter baskets, and of course, chocolate.
The trouble is, a lot of these products are produced in environmentally unfriendly ways, and many of them are meant to be disposable, rather than reusable.
Here we share a few sustainable Easter ideas which will help you reuse your decorations year after year, and make even the brightest Easter baskets easily affordable.
Easter Basket
First off, the Easter basket.
Instead of buying a plastic basket at your local store, think of ways to improvise. If you want something green but fancy, there's a wide selection of wooden and wicker baskets you could find at your local florist or gift shop.
If you want to try and find something around your house as a substitute, think about using an old flower basket instead. After all, it's what's in the basket that your kids will be most impressed with.
When it comes to lining your basket with something fun, don't bother picking up the bags of shredded plastic at your local store – instead, try running a few pieces of construction paper or fabric through a paper shredder.
If you plan a week or two ahead, you can actually use real grass to fill your basket.
Just line the basket with a layer of plastic, put a few inches of soil in, and sprinkle some wheatgrass seeds on top. Keep them moist, and when they start to sprout, put them in the sun.
By Easter morning you should have a nice organic basket with fresh and real grass!
If you invest in making a good, reusable basket for each child in your family, it can become a tradition to use it year after year with no added cost.
Coloring Eggs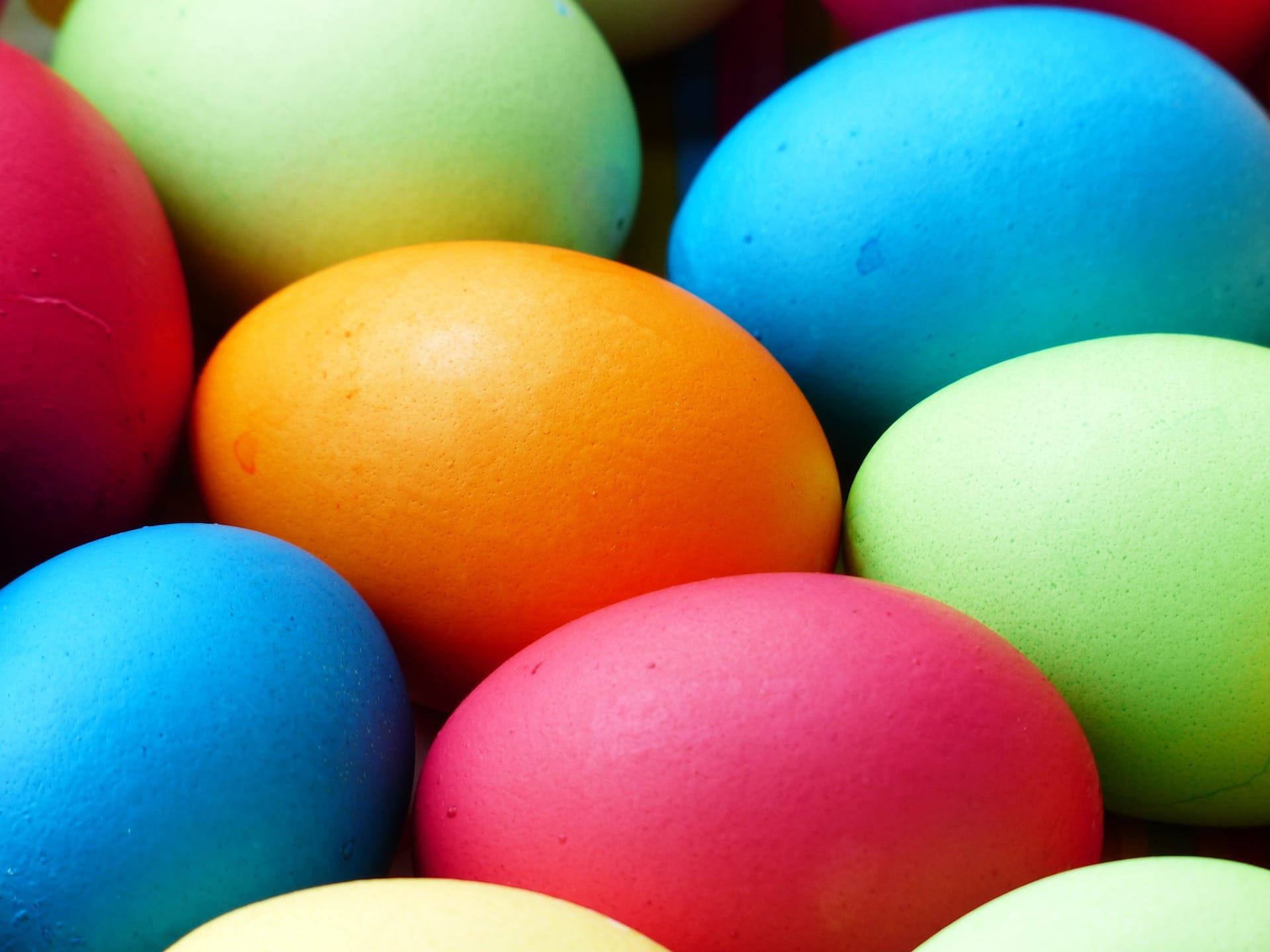 After you've got your basket set up, it's time to start colouring some eggs to fill it up.
Instead of using store bought dye packages or straight up food colouring, try going the natural route this year and dye the eggs with some regular vegetables you might have left over from dinner.
Click here for our instructions on how to dye your eggs naturally with ingredients from around the house, like oranges, lemons and coffee.
Chocolate and Candy
There is an abundance of chocolate and candy on the shelves at Easter. But what type of treats should you be selecting for your kids?
Consider thinking outside the box and have the Easter Bunny bring snack foods that your children enjoy but that aren't necessarily "sweet."
If chocolate is a must-have, try buying organic or fair trade chocolate.
Organic chocolate is made the same as most other chocolate, except with cocoa beans that haven't been sprayed with pesticides.
Fair trade chocolate means the cocoa and sugar farmers who helped grow the ingredients used in the process are guaranteed fair pay for what they've done, and ensures a better quality of life for the people who worked towards making the delicious treat.
Have fun!
Hopefully all of these green Easter ideas help make this year a special one. If you have some green Easter tips of your own, be sure to leave them in the comments for everyone else to try out as well.