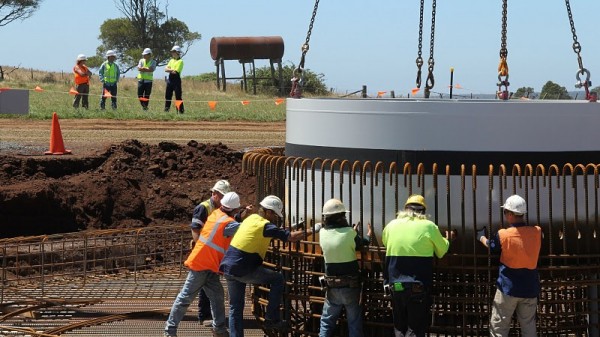 Helping the environment is obviously a great thing to do and using your precious spare time to aid the cause is a fantastic way to do your part, but taking your dedication that one step further can be of benefit for both the world and yourself.
Getting a job in the environment industry is that next step, and being able to support the environment as well as supporting your family is the perfect set up for some.
There are so many different areas to work in as well that there is pretty much something for everyone on the job market, whilst also the capacity to be able to work almost anywhere in the world.
Anybody interested would need to make sure they have the correct background and qualifications, but like I say, most people would be able to get at least an entry level job in the industry.
With new technologies making most of the latest advancements in a greener world, the benefit of having an engineering background will get you far.
Wind farms are on the increase by the day and always need engineers and maintenance workers are therefore in demand all the time. You can get a good idea of what's available by searching wind power jobs in Europe, but here's a couple of examples, plus a few others.
Wind turbine specialist
This is a very beneficial role within the environmental industry, both for renewable energy and yourself, with a potential wage of almost six figures.
A wind turbine specialist is responsible for providing technical support and quality assurance, as well as training and guidance to ensure the smooth running of wind farms and its employees. Whilst doing this, the best safety practices must be maintained.
Most wind farms will work with specific wind turbines and so being a specialist in numerous designs will strengthen your demand in the industry.
Senior mechanical engineer
Not as well paid as a turbine specialist, but senior engineers are a vital cog in the wind farm machine and a person in this position will take on numerous important tasks.
Such responsibilities include supplying technology and supplier assessments for wind turbine models and other specialist energy, risk management and development of assessment tools, supporting special projects and the implementation of management processes.
Exploration manager
This is a role in renewable energy jobs that is sure to excite and is one where you're guaranteed to get yourself abroad. An exploration manager will most likely work in geoscience and can work in any one number of countries that include Brazil, Romania, Greece, China and Turkey.
As exploration manager, you would be expected to travel to manage a team of exploration staff and lead them in the search for new resources. You would also be required to offer on-going training for the staff and offer them technical advice throughout the project, it would also be important to identify potential future projects.
---
Sam writes for Earthstaff.com who offer specialist energy recruitment in oil and gas, as well as energy jobs in wind power and geoscience. Photo by Hepburn Wind