Sustainability in fashion is a concept that aims to motivate consumers to be more mindful about the decisions they make. As a reaction to the environmental impact of fast fashion, the slow fashion movement encourages mindful consumerism as a way of reducing toxins and waste and forming a connection with the environment.
As every choice we make matters, creating a sustainable wardrobe is a step that you can take to help reduce the negative impact the fashion industry has on our planet.
Creating a sustainable wardrobe takes time and effort, so make sure that you are prepared and willing to put in the work. Keep reading for 10 easy steps to achieve your goal.
1. Organize Your Closets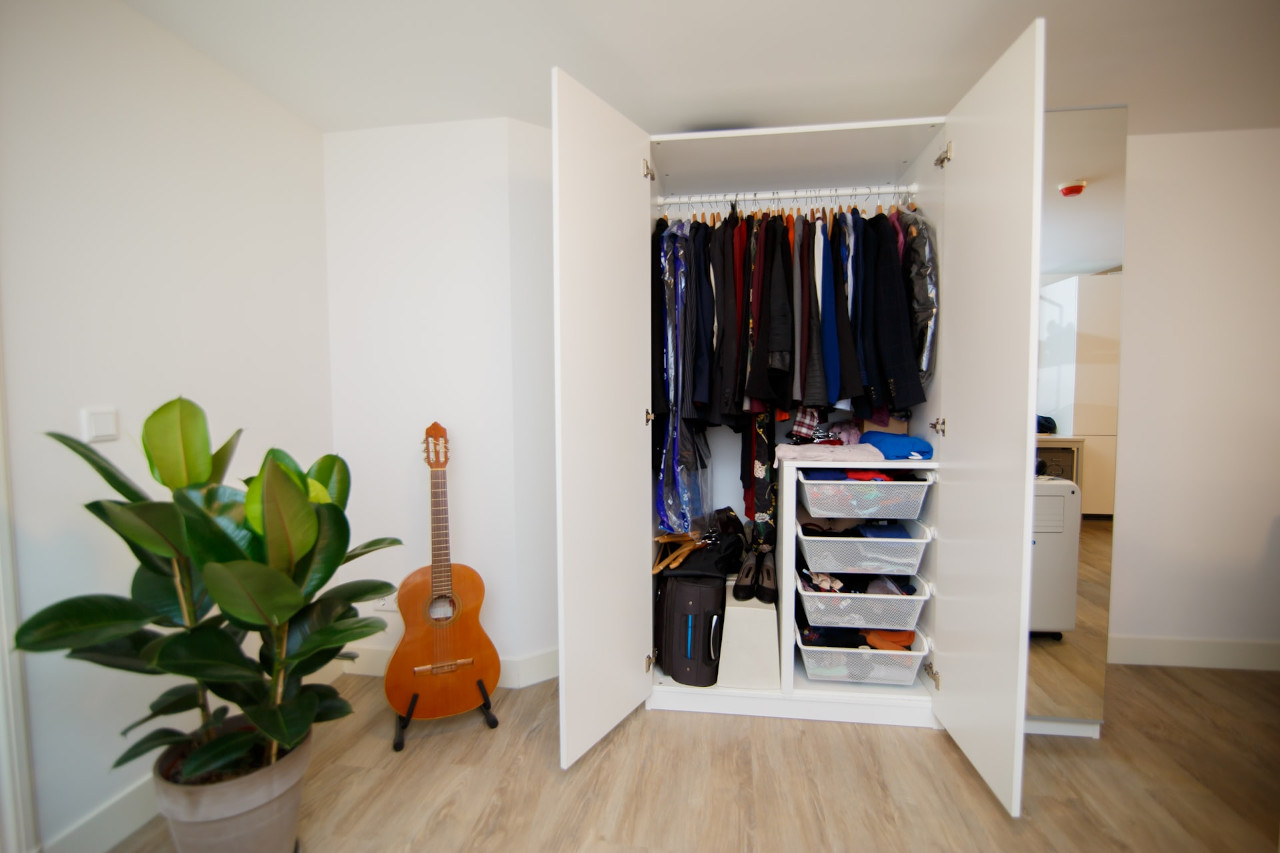 When starting on your journey towards sustainable fashion, decluttering your closets and organizing your wardrobe, as well as your jewelry box is a must.
Clear everything out and start sorting. Carefully analyze each piece in terms of condition, fit, trend and separate them in three different piles: keep, resell, donate. Set aside the last two piles and go over the clothes you want to keep once again.
Check the label for materials and keep the pieces that are made from natural fabrics like linen or organic cotton. After you finished with the clothing, don't forget to go through the same process with your accessories.
Keep the ones that are made out of quality materials, or that mean a lot to you – like that chic pair of birthstone earrings you gifted yourself on your last birthday, or that gorgeous collection of baroque pearls which you inherited from your grandma.
2. Change Your Shopping Habits
This is probably the most important step when trying to create a sustainable wardrobe. Changing your perspective from want to need will help you cut down on impulsive shopping and ensure that you only purchase items that you need, not like.
People, in general, tend to think that they shouldn't be spending a lot of money on a daily item, like jeans for example. Instead, they spend more money on pieces which they rarely wear, like special occasion shoes or clothes.
Actually, things should be the opposite way around.
Instead of splurging on a dress for a wedding, which you will only wear once, invest in timeless pieces which you can wear every day – like a good quality pair of jeans, comfy shoes or a versatile coat.
Try applying the "30-wear test" before you purchase anything, whether we are talking about clothes or accessories. Ask yourself, will I wear it a minimum of 30 times?
3. Research Before You Buy
Creating a sustainable wardrobe doesn't happen overnight. It takes time, effort and commitment.
Thankfully, we can turn to social media to help make this process easier. Spend some time researching sustainable fashion brands and connect with them on social platforms. A few you can start with include: KOTN, Patagonia, Eileen Fisher, The Tiny Closet, Pact, ABLE, and many more.
Check their posts, read the information they have on the website and, if you still have doubts, send them a message and ask for clarifications. Try to gather as much information about each brand as possible.
Things like what fabrics they use, where the clothes are made, are they using sustainable packages, are all important points you should tackle when conducting your research. The point of this is to determine which brands are really sustainable, so you know where you can safely purchase your clothes from.
4. Make a List of Your Favorite Sustainable Brands
Creating a sustainable wardrobe may seem daunting if you don't know where to shop from. Thankfully, sustainable fashion businesses are on the rise, so there are a bunch of options out there to choose from, as you already determined in the previous step.
After you analyze all the information collected through your research, narrow down the list of sustainable brands to a few favorites. Think of which ones fit your style and budget the best and write them down. Always check you list before you purchase any new item to help you stay on track.
5. Go for Organic Fabrics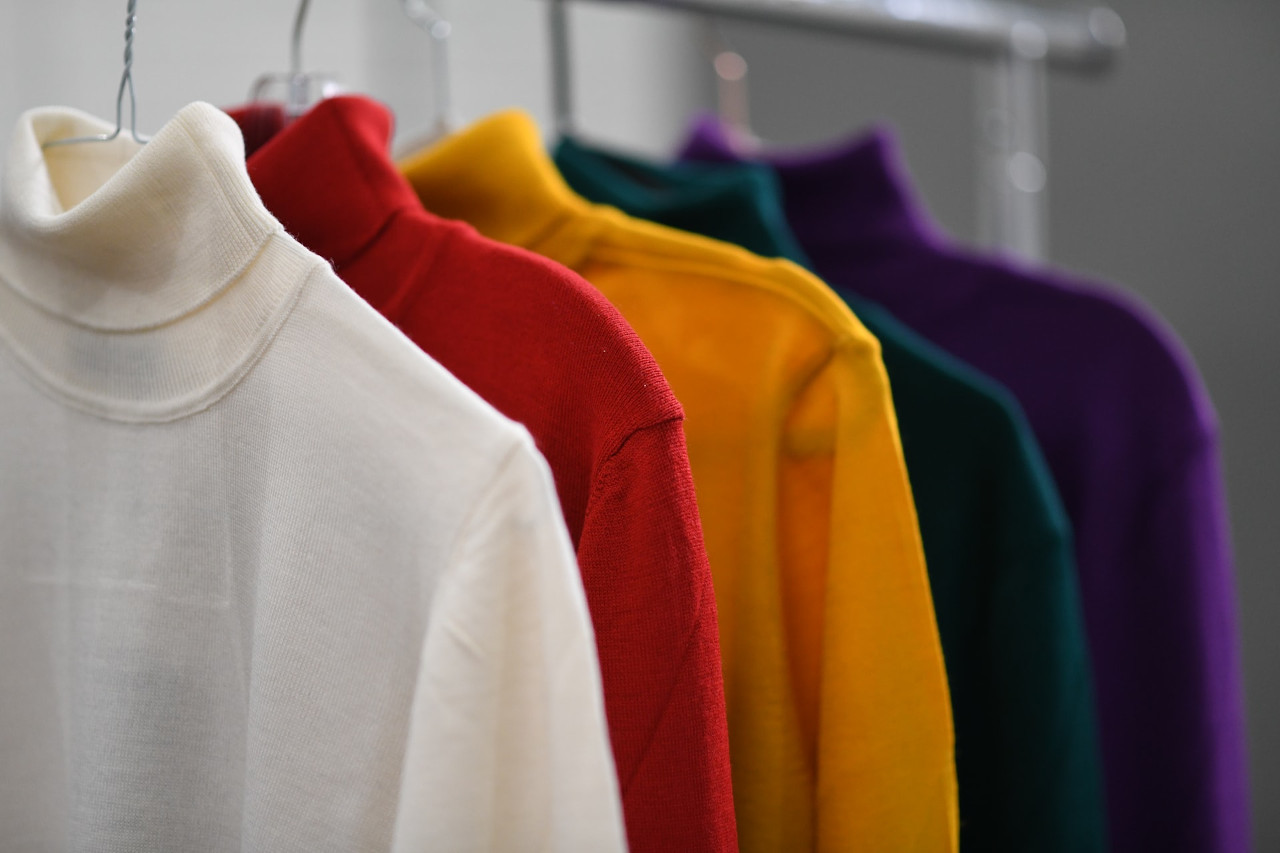 Mainstream brands use cheap materials in their clothing, so they end up producing pieces containing high levels of chemicals. Besides the obvious synthetic fabrics like polyester, nylon, acrylic, rayon and lycra, cotton is also problematic.
As long as it is not organic, the cotton that big mainstream brands use in their clothing is sprayed with pesticides. However, there are a few non-toxic fabrics you can search for while shopping: organic cotton, linen, leather, wool, hemp, peace silk.
So, next time you want to purchase any new piece of clothing, make sure you read the label to see what fabrics it is made of.
6. Purchase Timeless Pieces
Creating an ethical wardrobe means simplifying your arsenal of clothes and accessories to a few trusted sustainable pieces. A big part of this process is assessing the wearability of each piece of clothing you buy.
You have to actually wear an item to make it really sustainable. This is why, investing in timeless pieces should be a priority when shopping. Try to stay away from highly fashionable pieces, as they tend to go out of style very quickly.
Basic T-shirts, the mandatory good pair of jeans, classic dresses, or timeless coats can be easily mixed and matched to create a few different looks. Opt for pieces that can easily make the journey from summer to winter.
Before you purchase any new item, think of the ways you can wear it in different seasons. If you can't transition the item from hot to cold weather, it might not be the right piece for you.
7. Take Care of Your Clothes
There is no point in investing in good quality items if you don't take care of them. Your clothes need proper care if you want them to maintain their sustainability. This means checking the tags for care instructions before you start the washing machine.
Some of the pieces you own may only be dry-cleaned – for the future, try not to purchase these types of clothes. If you put them in the washing machine you will end up ruining them. Besides being a waste of money, that piece of clothing is no longer usable, so it will end up in the land field.
If you can wash your clothes at home, don't use chemical detergents. Besides polluting the water (which ends up polluting the soil and, ultimately, the food we eat), these detergents are harsh and might ruin delicate clothes.
Try and hang dry your laundry in favor of the machine dryer, to make your clothes last longer.
8. Donate and Resell
Give a second life to your old clothes by reselling or donating what you no longer need. By doing so, you ensure that you properly dispose of your clothes which will help stop them from ending up in landfills.
We bet you have a bunch of valuable pieces – like a chic leather bag, or a one-of-a-kind wedding dress – which you no longer need. Why not make a few extra bucks while making sure your clothes stay "alive" for longer?
For the things that can't be resold, donating them to people in need is the way to go. There are plenty of charities and organizations that are looking for used clothing, just do your research and pick your favorite one.
For pieces too worn-out to be donated or resold, look for places that recycle clothes and drop them off there.
9. Repair Your Clothes
Besides donating unwanted clothes and reselling things you don't use anymore, learning how to repair the clothes you want to keep is an important step in this transition.
Instead of purchasing a new piece every time the zipper from your favorite jacket gets broken, take it to a tailor and have it fixed, or learn how to do it yourself. This will infuse some life into the clothes you already own, and it will help you keep treasured vintage pieces you inherited from your chic grandma.
10. Borrow Expensive Items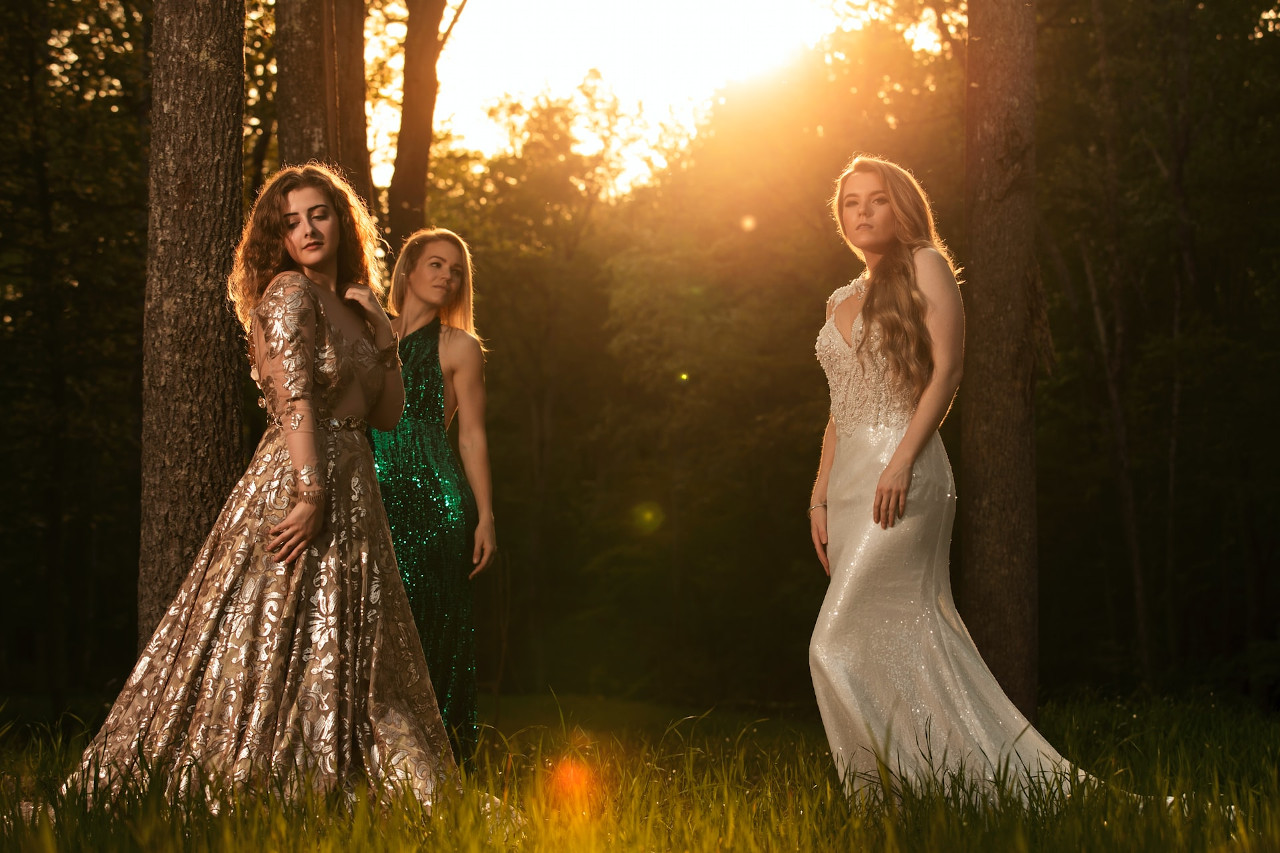 Have you been invited to a wedding, but all your special occasion dresses are either outdated or don't fit you anymore?
We all know how expensive these types of dresses can be and the thought of buying a new one is daunting. Instead of spending half of your monthly salary on an item you will probably only wear once before it goes out of style, ask your friends if you can borrow one of their dresses.
More often than not, they will be happy to share their wardrobes with you. Besides being a good way you can help reduce the negative impact fashion has on the environment, borrowing expensive items will save you a lot of money. Talk about a win-win situation.