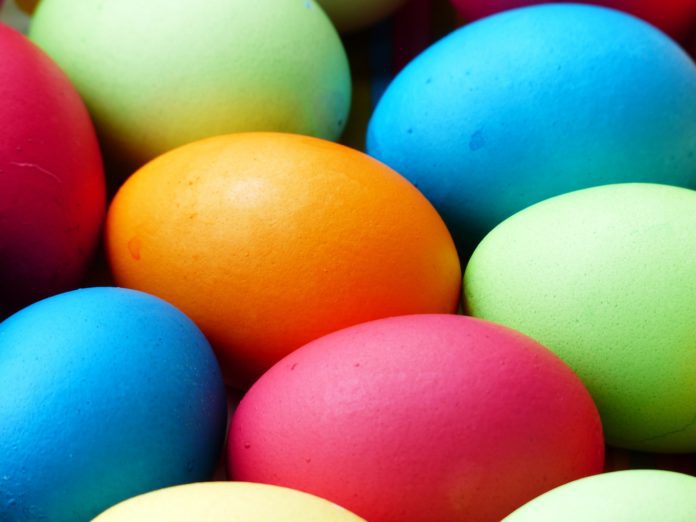 With Easter approaching, everyone wants to share in some fun family activities.
One of the best family activities to take part in during Easter is coloring eggs.
This year, try something a bit more eco-friendly and swap out the artificial dyes for natural ingredients.
You'll avoid having to buy a boxed kit at the store, while teaching your kids the importance of reducing consumption.
Keep reading to learn about the best natural ingredients to use to color your Easter eggs.
Natural Ingredients to Color Easter Eggs
Here's the list of household materials you can use to make your kids' favourite colour eggs.
Purple: grape juice, red zinger tea, or violet blossoms and lemon juice
Yellow: boiled orange peels, boiled lemon peels, or chamomile tea
Blue: blueberries, grape juice, boiled red cabbage leaves
Green: boiled spinach leaves
Orange: boiled yellow onion skins, paprika, or chili powder
Pink: cranberries, raspberries, or beets
Brown: coffee or black tea
Red: pomegranate juice or boiled red onion skins
How to color your natural Easter eggs
In case you need a reminder on the best way to color your eggs, check out the step-by-step instructions below: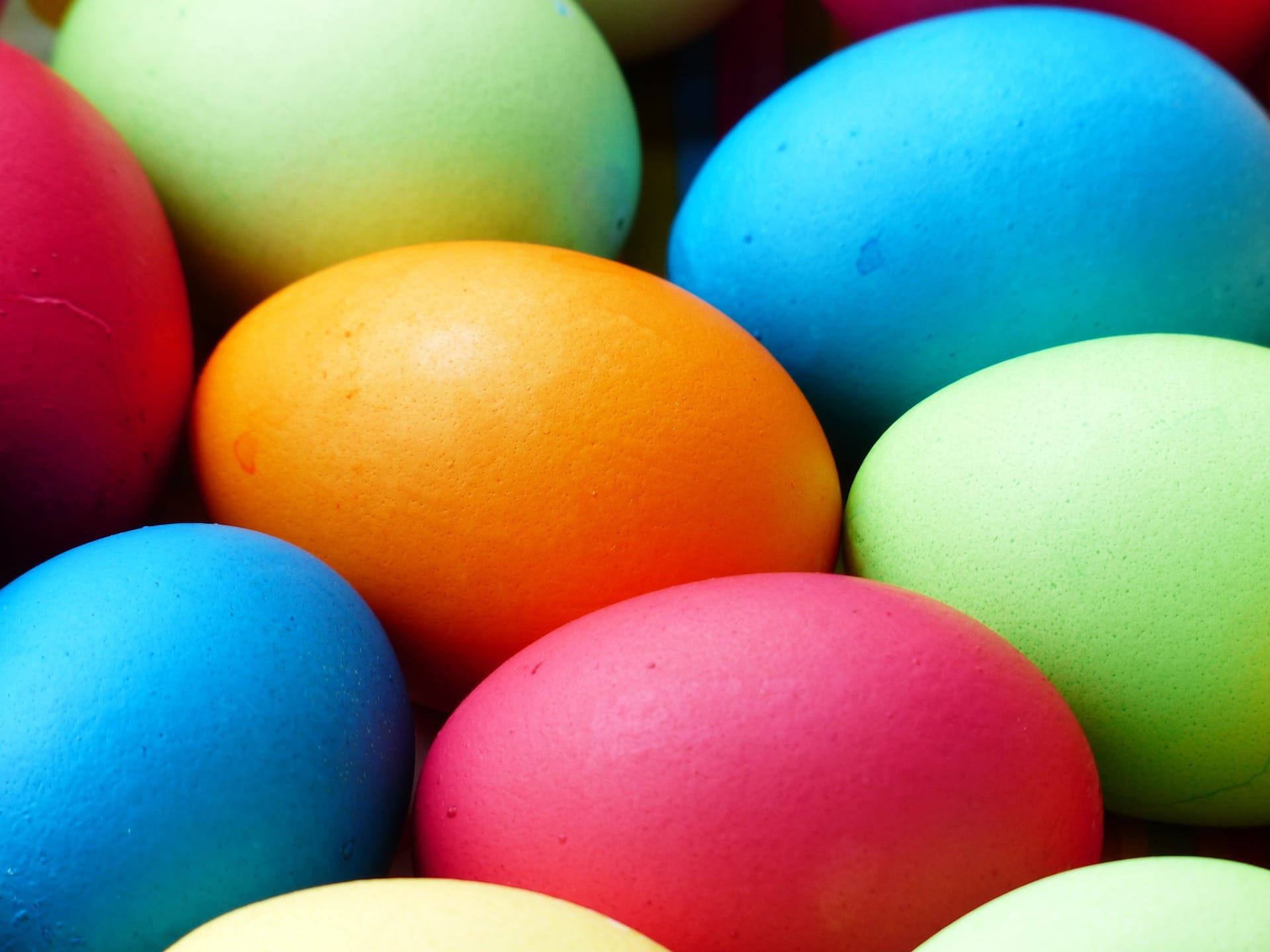 How to Color Easter Eggs with Natural Ingredients
Coloring Easter eggs with natural ingredients couldn't be easier! Learn about the best household ingredients you can use to color your Easter eggs.
Materials
Eggs
Natural color dyes (see above)
Vinegar
Pot for boiling water
Cooking oil (optional)
Instructions
 Place your eggs in a single layer in a pan
Add water until the eggs are covered
Add 1 teaspoon of vinegar
Add the natural dye ingredient of your choice from the list above
Bring the water to a boil
Reduce heat and simmer for 15 minutes.
If the color looks good, take the eggs out. If you want them with more color, temporarily remove them from the pan, and strain the dye liquid through a coffee filter
Cover the eggs with the filtered dye and put them in the fridge overnight
Notes
Eggs colored using natural ingredients won't be glossy like they are with artificial dyes, so if you want to add some shine rub a bit of cooking oil onto the colored eggs when they are dry
As you can see, it's super easy to color Easter eggs with natural ingredients, and you probably already have most of them around the house.
But most importantly, it's a great way to teach your kids about the importance of going green and living sustainably, even on holiday weekends.