Sneakers are an all-season closet favorite. Whether you're traveling for an adventure or stepping out in the rain, sneakers are not only fashionable but also sturdy shoes.
They've undoubtedly become an indispensable part of our wardrobes. Looking at how popular and comfortable sneakers are, people tend to buy them more often and love having an entire collection.
Most of the popular sneaker brands are far from ethical and repeatedly buying from these brands doesn't help our environment in the least.
The hazardous pollution and sweatshop labor characteristic of the fast-fashion industry takes a huge toll on our ecological systems. As consumers, we owe it to the environment to make more sustainable choices and help reduce the burden on it.
This is where ethical sneakers come into play.
In a quest to help consumers buy ethical sneakers – sneakers made using fair trade practices and ethical, ecological standards – here is a compilation of our favorite ethical sneakers brands. These sneakers not only reduce our carbon footprint on the planet but also help lighten our conscience.
Rothy's
This San Francisco-based ethical sneaker brand is not only sustainable but also vegan. Rothy's traces every step of its supply chain and strives for zero waste at every level possible. Out of the numerous Eco-friendly materials that Rothy's uses, the most crucial ones include bio algae and repurposed plastic water bottles.
When it comes to adding finishing touches to its sneakers, the brand uses water-based glue. Unlike traditional industrial glues used by fast-fashion brands, water-based glue is very environment-friendly.
The brand also uses low-impact dyes to style their sneakers. Their designs are also sober, classy, and super comfortable. Rothy's production workshop is located in Dongguan, China.
For Your Earth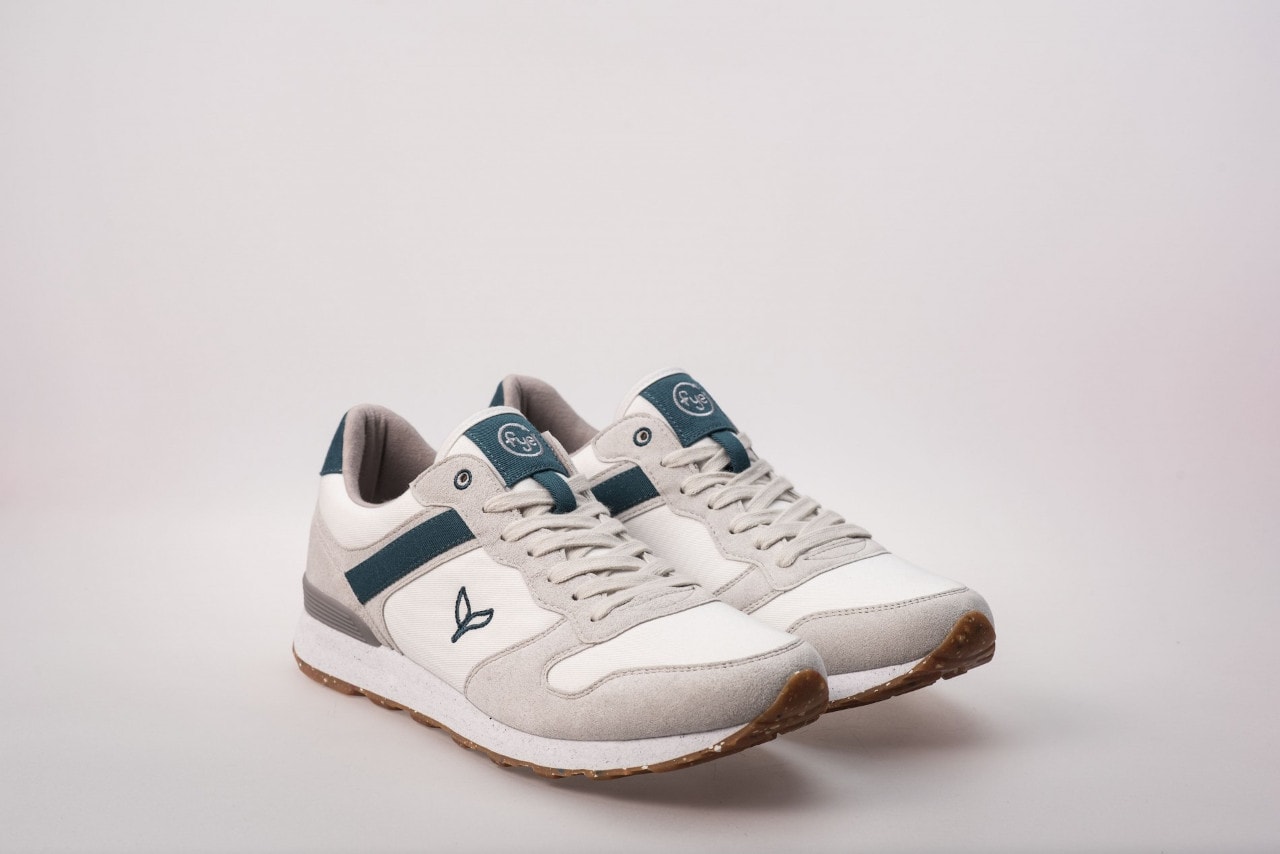 Using repurposed plastic water bottles and recycled polyester, For Your Earth produces sustainable and sneakers perfect for streetwear. Other sustainable materials used in their sneakers include water-based glue and non-toxic pigments. These sustainable materials come together in a harmonious way to help the brand follow ethical standards with ease.
By embracing sustainability in fashionable ways, the brand strives to provide their customers with ethical sneakers that are also super trendy and in style. Moreover, what sets the brand apart from others is that it is going a step further in helping sustain the Earth's ecosystem.
For Your Earth collaborates with Planete Urgence and plants one tree for every pair of sneakers that they sell.
Etiko
Based in Australia, the award-winning ecologically sustainable sneakers business is family-owned. Etiko is fair trade certified and produces all its sneakers with the highest ethical standards.
They use zero-animal material glues and natural pigments to style their sneakers. Doing so enables them to produce their ethical sneakers in very fashionable colors and cuts.
Their ethical sneakers are also vegan and they are delivered to the customers in boxes made entirely of post-consumption waste. To take things even further, Etiko uses freshly-tapped natural rubber to prepare the soles of the sneakers.
Plus, all their products are also prepared and hand-stitched by Fair Trade certified employees. This certification means that the employees are being paid fairly for their labor and are not underpaid or forced to work in hazardous sweatshops.
Allbirds
Another San Francisco-based ethical sneakers brand, Allbirds is possibly the most popular brand in this category. They use TENCEL™ Lyocell to make their sneakers, which is an excellent alternative to traditional cotton.
TENCEL™ Lyocell uses 95% less water in production and thus helps Allbirds reduce their carbon footprint by a humongous margin. The shoe soles of these ethical sneakers are made of sustainably-sourced sugarcane material.
This brand is also certified with the Forest Stewardship Council. This certification means that the brand has responsibly sourced all materials from the forest and they meet very strict ethical guidelines for the same.
This certification also means that in sourcing their natural materials from the forest, Allbirds doesn't harm or cause trouble to any indigenous people living in that forest area.
Veja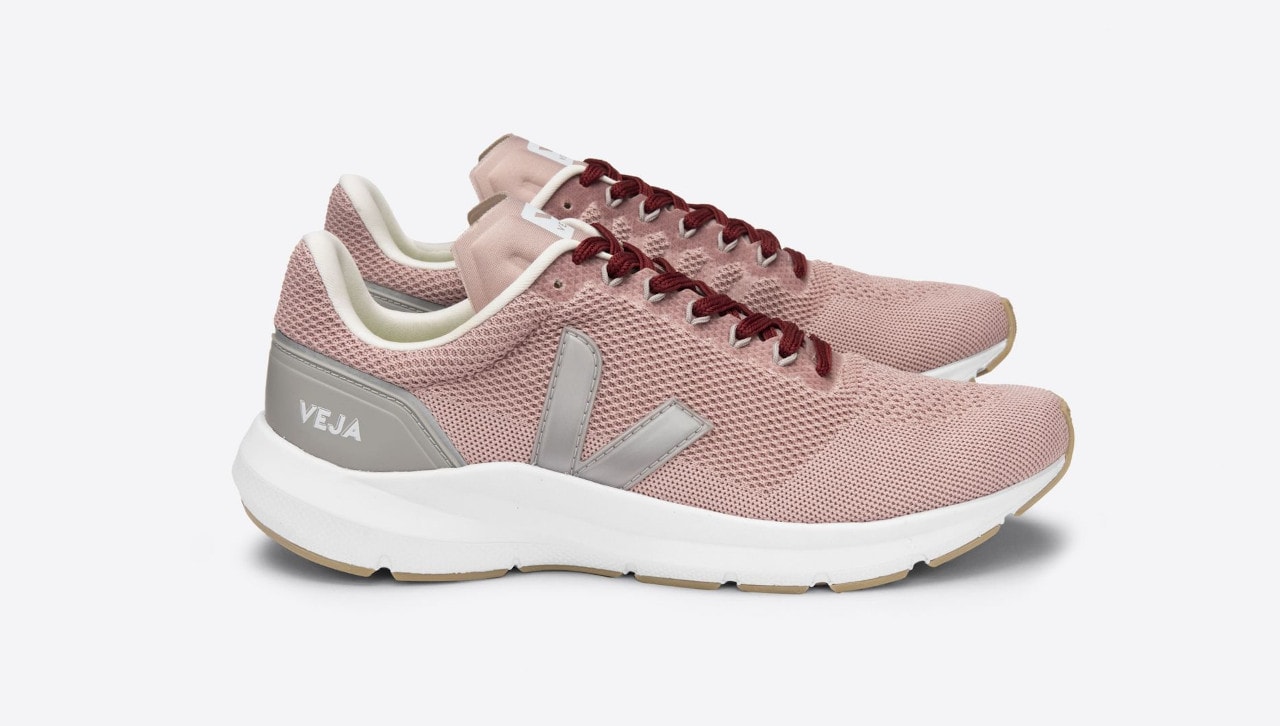 Veja is another note-worthy ethical sneakers brand that has made considerate efforts in ensuring that the sneakers are made responsibly.
They are manufactured in Brazil using ecologically safe materials such as wild rubber and recycled cotton. Veja also does not invest in any advertising. By not doing so, they're able to focus their monetary efforts in other domains.
One such domain includes paying their vendors. Veja pays all their co-operative vendors of cotton, rubber, etc 30% – 100% more than the current market price. This way, they do their bit in strengthening the businesses of rubber tappers and cotton growers and produce responsibly-made ethical sneakers.
soleRebels
soleRebels is a company based out of Ethiopia, making shoes, sandals, and other styles of footwear from recycled and sustainable materials.
The soles of soleRebels are made from recycled tires. Every pair is also handmade, meaning it is a very efficiency process, both from a materials perspective and an energy perspective.
One of the greatest things about soleRebels is that, in addition to making footwear out of recycled materials, they're also creating jobs for Ethiopians in a developing region.
soleRebels does so much to give back to Ethiopia by revitalizing local communities, creating jobs for Ethiopians, and teaching small businesses sustainable practices. They're trying to put the ethical consumerism movement into action and giving people a reason to be ethical consumers – they really do provide both ethical and sustainable products for their customers.
Conclusion
Ethical fashion doesn't have to mean boring. These ethical sneakers' brands have taken upon themselves to help people revel in the timeless fashion of sneakers while ensuring that the environment doesn't come to harm in the process.
If you are concerned about your carbon footprint and wish to do your part in helping sustain a healthy environment, choose ethical sneakers that would also compliment your outfits for several years to come.