Climate change is upending consumer trends all over the world, and the motorcycle industry is no exception. Riders are looking to reduce their impact on the environment by improving fuel efficiency or switching to an all-electric bike.
It's no secret that gas-powered vehicles contribute to climate change by releasing carbon dioxide into the atmosphere. Many people assume riding a motorcycle is better for the environment than driving a car with four wheels, but that's not exactly true.
While motorcycles are more fuel efficient than cars, they are responsible for an outsized share of carbon emissions. Research shows the average motorcycle is ten times more polluting per mile than the average passenger vehicle. That's because regulators tend to go a little easier on motorcycle manufacturers when it comes to regulating their products.
Many of the latest emission control devices haven't been added to motorcycles because of their weight. It's also true that many riders like to hit the road for no reason at all other than to enjoy the ride, which isn't exactly helping the environment.
If you're concerned about the environment but still want to enjoy riding a motorcycle, consider these Eco-friendly options to reduce your carbon footprint:
Going Electric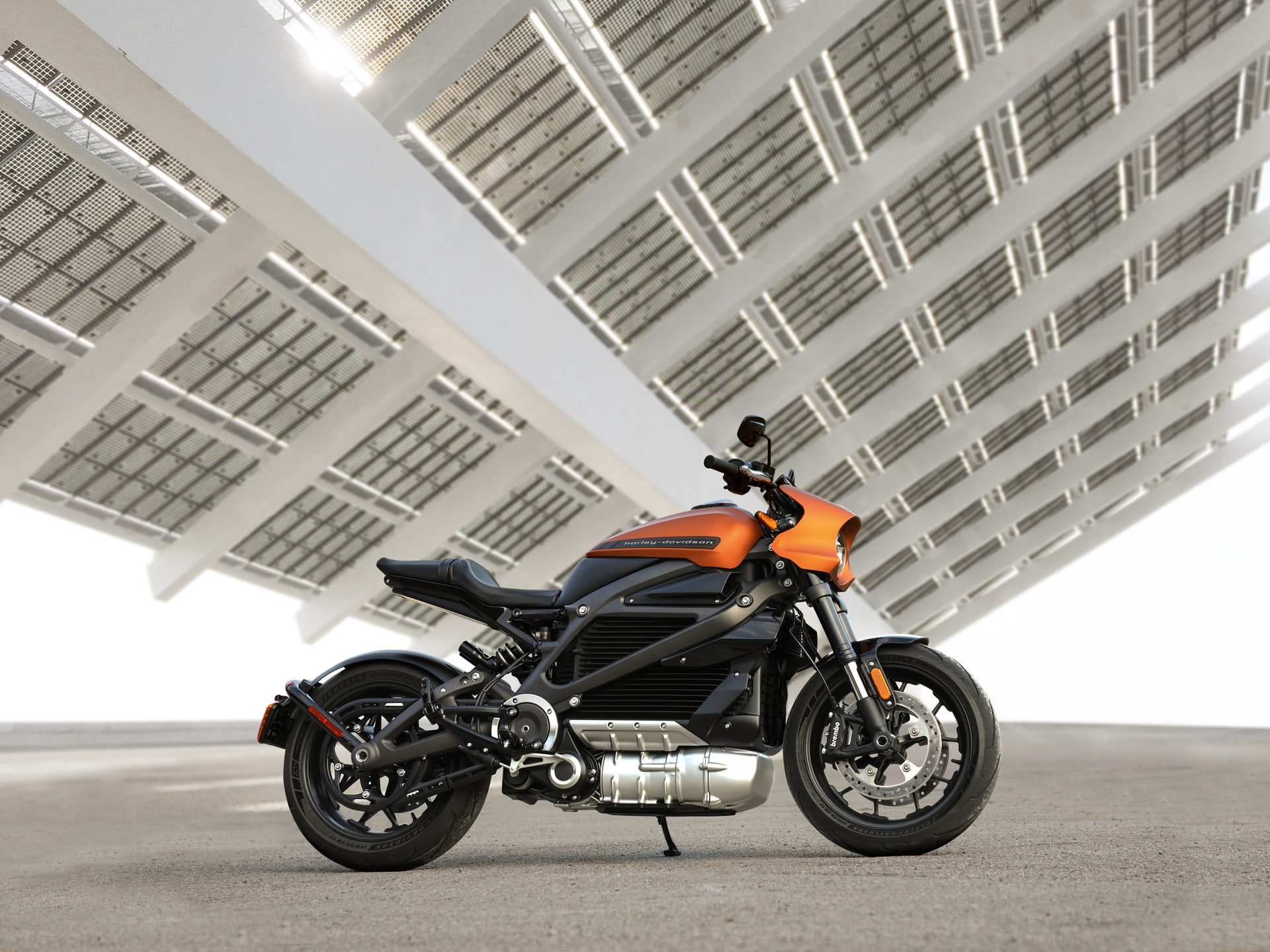 The best way to reduce your impact on the environment is to drive an electric motorcycle. They run on electricity instead of fossil fuels that contribute to climate change. Instead of filling the tank with gasoline, the bike comes with a battery that needs to be recharged. This isn't the same as an electric bicycle, which uses electric-powered assist to get riders up a hill.
Today's electric motorcycles are more powerful than ever, with bigger batteries for more time on the road. You can expect to go about 280 miles on a full charge without spending money at the pump.
You can recharge the battery using a standard power outlet. It usually takes several hours, so you may want to charge it overnight during off-peak hours. You can further reduce your impact on the environment by using renewable electricity, such as solar and wind.
Electric motorcycles are also much cheaper to operate and maintain than gas-powered models. There is no oil or gas, which pollutes the environment. They don't have gears, pistons, spark plugs, air filters, or an exhaust for fewer repairs. This makes them less likely to break down. You can also use motorcycle communication to make a call hands-free if you get into an accident.
They usually start at around $3,000 to $4,000 and can go as high as $100,000, which could be around the same price you'd pay for a motorcycle, depending on the make and model.
Of course, riding an electric motorcycle isn't quite the same as jumping on the back of a gas-powered hog. You can't rev the engine on an electric bike. It also won't vibrate at high speeds, which can be a thrill for some riders.
The best electric motorcycles include:
Harley Davidson Livewire
The most famous motorcycle manufacturer in the world is finally going electric. The Livewire is the company's first notable foray into the world of renewable energy. It can reach up to 95 mph, so you can still feel the wind in your hair.
The battery needs around 13 hours to charge, however, but it lasts around 143 miles, which is more than enough for a long commute.
Lightening LS-218
If you love the thrill of going from zero to 60 in just a couple of seconds, this is the electric motorcycle for you. It's designed to impress even the most die-hard gas-powered motorcycle fans. It goes up to 218 mph for even more thrills.
The battery takes only 30 minutes to charge, but the range is just 100 miles at high speeds. With a quick charge, you'll be on your way before you know it.
Energica Eva Ribelle
If you're looking for a road trip-ready motorcycle, we suggest the incredibly durable Energica Eva Ribelle. It can go up to 248 miles on a full charge. Better yet, you only need to wait 42 minutes for the battery to get to 80%.
Fuel-Efficient Gas-Powered Motorcycles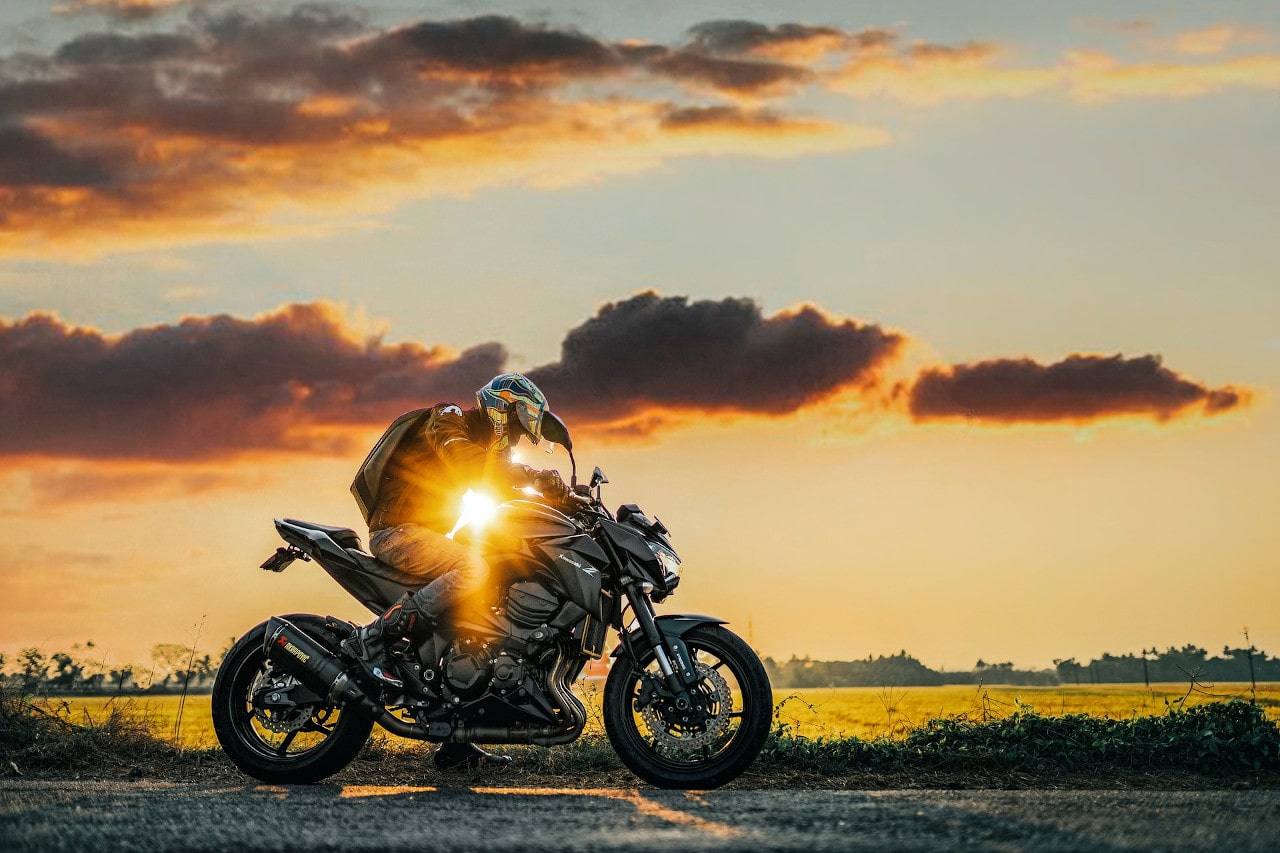 Let's face it: electric motorcycles aren't everyone's cup of tea. If you're still loyal to the traditional gas-powered variety, make sure you find a lightweight motorcycle with excellent fuel efficiency. Remember to stay safe by wearing Bluetooth motorcycle speakers, so you can call for help in case of an emergency.
Suzuki TU250X
Modern and classic at the same time, the new Suzuki model is sure to turn heads. It gets up to 80 mpg to help you avoid the gas station as much as possible.
Kawasaki Ninja 250R
The next most fuel-efficient motorcycle would be the Ninja 250R for its lightweight. Expect to get up to 77 mpg on this sleek two-wheeler. It also has a 4-stroke engine for more power.
Honda CRF250L
Right next to the Ninja would be the Honda CRF250L with its enhanced shocks for better off-road driving. The specs say it gets 73 mpg, but it's not unheard of for it to reach up to 77 mpg.
Regardless of what kind of motorcycle you choose, use a motorcycle Bluetooth headset to keep in touch with those that matter most, including your loved ones, the authorities, and your fellow companions on the road.
Summary
There are so many factors to consider when riding a motorcycle. Manufacturers are consistently upgrading their models to make them more fuel efficient. When in doubt, consider buying a newer motorcycle to avoid using an outdated exhaust system.