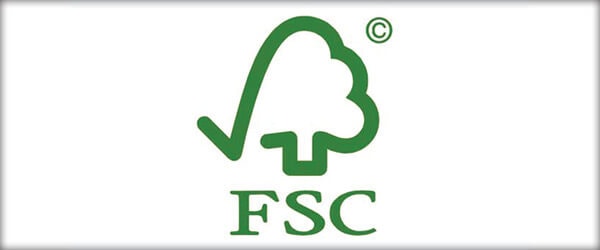 Many of us are probably familiar with the logo, noticing it on business cards, books and bank statements, and making the assumption its stamp ensures a degree of environmental responsibility. Leading environmental organizations such as Greenpeace and the World Wildlife Fund have lent the certification their support. So what is it all about?
Real alternatives for forest management were the driving factor behind the creation of the Forest Stewardship Council (FSC) in 1993. According to their website, the FSC is an "international certification and labelling system that guarantees that the forest products you purchase come from responsibly managed forests and verified recycled sources".
Today the FSC's work revolves around three areas: Forest Management Standards Development, Resources and Training, and Market Development. In Canada, the forest management standards are developed regionally by four "Chambers" or groups that represent different interests. The four interests represented are Aboriginal Peoples, Economic, Environmental and Social. A balance is sought between them by granting equal power in the voting process that ultimately determines the standards set.
The standards vary by region, however a set of ten principles and criteria guide all forest management practices. These practices take into account social and environmental impact, laws (i.e. legal right to the land etc.), labour rights, Aboriginal People's rights, sustainability in planning, ongoing monitoring and assessment among others.
There are two parts to the certification process that must be met in order for certification to be granted.
Firstly, the forest in question must be given a forest management certificate which is awarded based on its adherence to the ten principles and criteria as well as any regionally specific standards. Secondly, there is a chain of custody certificate which is granted based on specific standards set for steps along the supply chain, beginning with the raw materials and ending with the finished product. Regulation of standards is done by independent and third-party auditors.
While the program has received much praise it also has endured its fair share of criticism. The FSC has increasingly been accused of greenwashing as its standards are said to be slipping. The FSC's decision in 2008 to certify plantations has been a major reason for the criticism. Plantations have been known for their monoculture methods that eliminate biodiversity, among other social and labour based issues. Furthermore, while the Chambers structure makes sense in a country like Canada, critics have argued not all interests will always have the same capacity to represent themselves in other parts of the globe. FSC-Watch, a group concerned the FSC is losing its credibility, points out the organization has lost its critical edge as evident through case after case of unreliable certification in seven different countries around the world including the US.
To find out more about the FSC have a look at their website fsc.org. Or for a critical look at their work, check out FSC-Watch.