We may collect a share of sales from items linked to on this page. Learn more.
Rates of people who are diagnosed with skin cancer have been on the rise since the 1970s when studies revealed the dangers of too much sun exposure.
In the Environmental Working Guide's (EWG) 2014 Guide to Sunscreens, they argue that it's because people have become too reliant on sunscreens to protect their skin and therefore don't take other precautionary measures (such as staying out of the sun at midday, or sitting in the shade).
However, another recent study that was featured in RealFarmacy has recently caused controversy after it claimed that an a study has proved that sunburn doesn't actually cause cancer and that it might in fact be the sunscreen that we've been using to protect ourselves that is in fact hurting us.
Many publications have since clarified that this is not true and in fact, the study which followed 30,000 women over a 20 year period, found that "mortality was about double in women who avoided sun exposure compared to the highest exposure group." Thus, only stating what we already knew: Limited sun exposure is good for you.
But whatever the science behind the sun and sunscreens, it's become abundantly clear that the more natural ingredients will be better for our bodies and the environment. EWG has put together a list of the best (and most natural sunscreens) for our ease, but if you can't find any of these at your local stores, it's always a good idea to read the labels carefully.
To put your mind at ease, here are ten safe sunscreens that will let you enjoy the sun (in moderation) without the worry.
1. Raw Elements Physical Eco Protection Sunscreen (SPF 30)
This sunscreen has been rated by EWG as their top safest sunscreen. The ingredients are all natural (which is always great). The ingredients include beeswax, coffee beans, cocoa and mango butters. It's non-GMO, all-natural, reef-safe and cruelty-free.
2. MexiTan and Tropical Sands Sunscreens (SPF 50)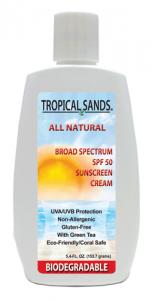 Mexitan and Tropical Sands Sunscreens is completely biodegradable, cruelty-free and contains no harsh chemicals. They also come in a variety of different forms, from face stick to single sachets, which makes them super flexible and easy to carry around in your bag for those unexpectedly hot days.
3. Badger Sunscreen Cream, Lavender (SPF 30)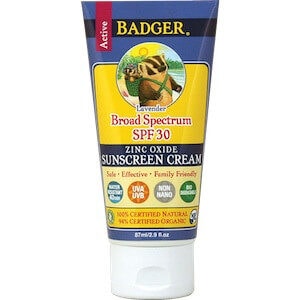 The Badger Sunscreen Cream is great because it's ingredients are simple, with only 5 ingredients: Lavender, beeswax, sunflower oil, vitamin E, and sea buckthorn. Even better, it's water-resistant for 40 minutes. Of course, it's also biodegradable, cruelty-free, and reef-safe. 
4. MDSolarSciences Mineral Creme Sunscreen, (SPF 50)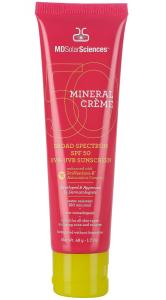 If you're looking for a longer-lasting sunscreen, then look no further. MDSolarSciences Mineral Creme is water-resistant for up to 80 minutes, so that you can splash about and not worry about reapplying for a while. It contains green tea, cranberry, fruit extract and pomegranate so it makes for some fruity skin coverage!
5. Burt's Bees Baby Bee Sunscreen Stick, (SPF 30)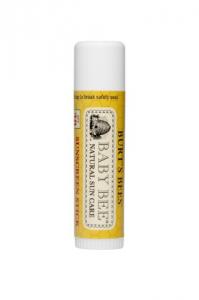 Burt's Bees is a good staple name and their sunscreen stick passes all EWG's tests. The ingredients include sunflower seed wax, avocado, cannabis sativa seed and soybean oil.
6. Bare Belly Organic Sunscreen Cream, (SPF 30)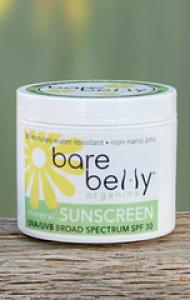 The Bare Belly Organic Sunscreen cream is a mixture of organic shea butter, coconut, avocado and sesame oils. It's water resistant and vegan friendly, with no egg, dairy or gluten.
7. Celtic Complexion Organic Sunscreen for Sensitive Skin, (SPF 32)
For those with the pale skin that that the Celts are known to sport, there's this completely organic sunscreen for sensitive skin. Its ingredients are refreshingly devoid of any chemicals, and contain simply: Eldorado springs water, extra virgin olive oil, organic jojoba oil, vegetable glycerin, organic shea butter, vegetable wax, vegetable vitamin e.
8. Nine Naturals Sunscreen, (SPF 32)
Another sunscreen with jojoba seed oil is Nine Naturals Sunsceen. It also contains shea butter and olive oil. It's advertised as a safe, non-toxic option for pregnant women.
9. Smart Girls Who Surf Organic Sunscreen Face Stick, (SPF 30+)
This product of the Smart Girls' sunscreen range is one of the more natural, safer products. It's water-resistant and sweat-resistant, and has no chemicals or fragrances. Its ingredients include a bunch of organic oils, including sunflower oil, castor oil, avocado oil and aloe oil.
Buy it Now: Smart Girls Who Surf Face Stick SPF30+ 0.56 oz
10. Maui Natural Organics Maui Surfer Honey Natural Sunscreen, (SPF 30)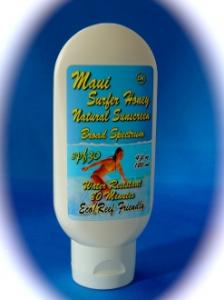 This sunscreen rates well with EWG and is comes at a decent price point. It's sweat and water resistant for up to 80 minutes. They claim that the sunscreen smells like a Dreamsicle, and with all the natural oils (including the oil of sweet orange) it contains, we can believe it!
There are hundreds of safe and natural sunscreens out there, so you're not going to be stuck without any. Just remember it's always best-practice to read the label, and sunscreen is no exception!