"Is not this a true autumn day? Just the still melancholy that I love—that makes life and nature harmonize."
~ George Eliot
Autumn. It's the time of year for tea, slippers and silent reflection. The world swaps out summer cotton for winter woollies, whimsically lighting pine cones in the fireplace again.
There is a slight chill in the breeze and short bursts of farewell rain as summer surrenders. Breathtaking hues take over entire mountainsides in golds, and rust, and red, and chocolate.
The trees in our gardens stand like half-naked sentinels who know the cold is not far off. And we dream of pumpkins and cinnamon and bonfires.
Autumn in the garden is a brilliant distraction from the approaching chill.
Daily transformations in color and form are fascinating, so grab a spade, an ax, and a wheelbarrow, and take some time to appreciate the beauty of it all.
Here are 10 Autumn Gardening Tips you don't want to miss while you're out there:
Autumn Gardening Tips
Dig in
Autumn is the perfect time to dig in and ready the soil.
Preparing the ground is easier before the soil freezes over and the rain dries up.
It is also a good time to move plants around, prepare new flowers beds, and do some elbow-deep weeding in areas you usually neglect.
It will be worth it come planting time!
Mulch, Squelch
The compost pile should grow considerably during the autumn months as the grass clippings, tree cuttings, fallen leaves, and the pruning add to its bulk.
Use the increased compost volume to spread life over the prepared flower beds.
It is also a great idea to use the grass and leaf cuttings in a mulch.
Cover 5 – 10 centimeters deep over tender plants, newly planted seeds or bulbs.
The mulch protects the plants from the harshest of the winter and creates an extra layer of moisture and warmth, too.
It also provides another warm sanctuary for the creatures of your garden ecosystem to hide under.
Prune, snap, and chuck
It's a cathartic exercise, as well as an essential part of a gardener's repertoire.
Swing the ax, snap those branches, and throw it all on the compost heap for an extra burst of eco-kudos.
The more you cut back, the greater encouragement there is to for the plant to grow in the spring.
It also helps the plant to survive the cold, dry winter months when there are fewer leaves or branches to sustain on meager winter resources.
TIP: Remember not to throw any infected plants on to the compost heap as this could spread through the garden. Rather burn any diseased plants than risk infecting the rest of your organic material in the compost.
Got it covered?
If you are in a particularly harsh winter climate location or are subjected to heavy frost, be sure to use protective covers on your most precious plants to help them make it through.
Tender seedlings and perennial shrubs may need a cover like regular frost cloth, an old bed sheet or a screen on the bad weather side.
TIP: Plastic is not recommended as it does not leave any breathing room.
Tender and Sweet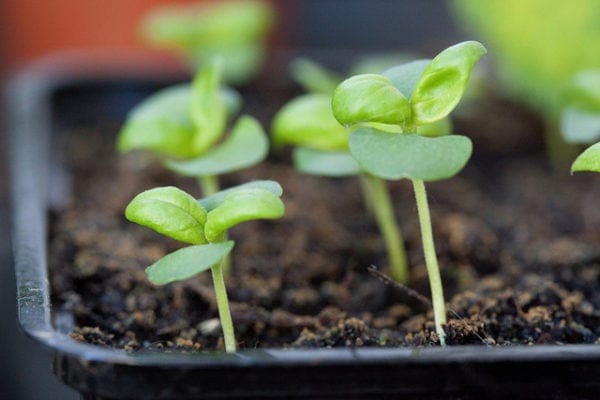 Late autumn is a good time to prepare the seedling trays, placing them under a cover, or in a greenhouse-type climate.
The seedlings will be ready for planting once the worst of the winter is over.
If you have tender young shrubs or trees in the ground, consider covering these in the final few weeks before the real cold sets in.
Bulb Heroes
Bulbs are quite hardy and may be planted in the ground during the autumn months.
Tulips, Crocus, Hyacinths, Daffodils, and Snowdrops are perfect autumn-planting, spring-flowering bulbs. Lillies are planted in autumn, too, and should flower in summer.
Be sure to check with your local nursery about bulbs which won't make the winter so you know when to dig them up for safe-keeping.
Save the Wild Things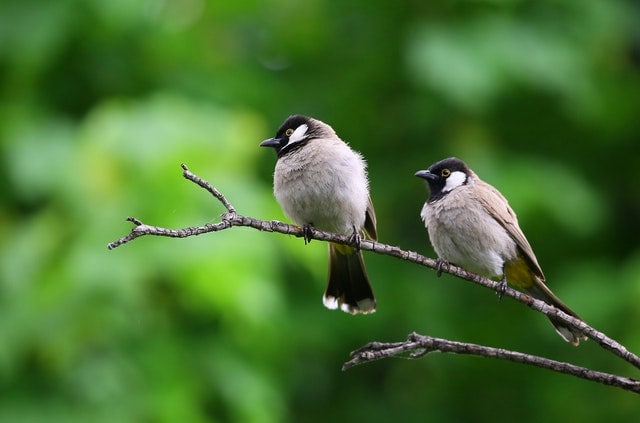 Autumn is a trying time for the creatures who rely on titbits from the garden, so pitch in a little for them, too.
Stock up on the bird feed, including overripe fruits and vegetables you will not eat yourself.

Take dormant (slow, or still) butterflies away from heated rooms or walls to non-heated places so they don't emerge too early from their cycle.

Don't tidy up the garden too much. Leave some places for little birds and creatures to shelter, and for insects to nest.

Plant a clump of conifers. Birds shelter and roost in evergreen conifers during the cold weather such as in winter or during storms.
Fertilize
It is a perfect time to fertilize when the leaves are falling.
Prepare the new flower beds, plant, and prune, and then fertilize the soil so it has time to replenish itself for the rigors of spring.
Compost and mulch work well with organic fertilizers to restore life to the ground during autumn rest.
Water
The drier seasons are also a great time to look at water-saving methods for both garden and home.
Try out new methods of collection and saving,

install rainwater collection tanks,

use condensation techniques, fix drainage systems, and

look into grey water usage from the shower, baths, and laundry.
Hearty Vegetables
Finally, early autumn is the best time to plant winter veg for hearty soups and belly-warming stews.
Cabbage, onions, broad beans, peas and broccoli are a great addition to the Pinterest-worthy squashes you'll already be showing off to the neighbors.
Who says gardens are boring? With these autumn gardening tips, you're on your way to creating a breathtaking yard.
---
Editor's Note: This post has been updated for freshness and consistency.