Roofs are an important factor to consider when trying to build an energy efficient house. While a roof is primarily intended to protect the house from outside elements like wind, rain, snow, and pollution, the roof is also a significant aspect in controlling the interior home temperature.
Most home builders usually look first into the aesthetic value of the roofing material. They want their roof to fit overall look of the house. More than the look, your roof should also be able to help you save on energy.
There are a lot of green roofing materials that can be patterned to look like the more charming roof types of tile and wood shakes; the energy saving efficiency of your home doesn't have to compromise the aesthetics of your home.
Here is a basic guide on how to choose an energy efficient roof for your home.
Metal Roofs
Metal roofs are generally the recommended roofing material for residential homes in warm weathered regions.
They are sturdy, light, and long-lasting. Most importantly, metal roofs like copper, steel, or aluminum are thin enough that they do not absorb and retain heat from the sun. Choosing light colors for metal roofs is also advised as it reflects solar energy and heat, resulting to a cooler and more comfortable home.
Metal roofs are the most versatile roofing materials in terms of appearance and designs. Roof metals can be shaped and painted to complement the overall design of the house. There are already metal roofs manufactured to look like tiles or slate.
Metal roofs can last more than 50 years without repairs or leaking.
Tile Roofs
Tile roofs are a big help in keeping a house comfortable.
They efficiently help trap heat during cold months and keep the house interior cool during summer days. Clay tiles are recommended as roofing material to homes in warm areas, because they can't withstand hail and snow. Sturdier concrete tiles are a good for any house regardless of its location.
Barring accidental breakage due to weight pressure and blunt hits, tiles are notably long-lasting.
A lot of century old houses have the same roof they had when first constructed. The underlayment however, needs maintenance and periodic replacement. Coating your tile roofs with light colored paints can help reduce heat absorption.
Concrete Roofing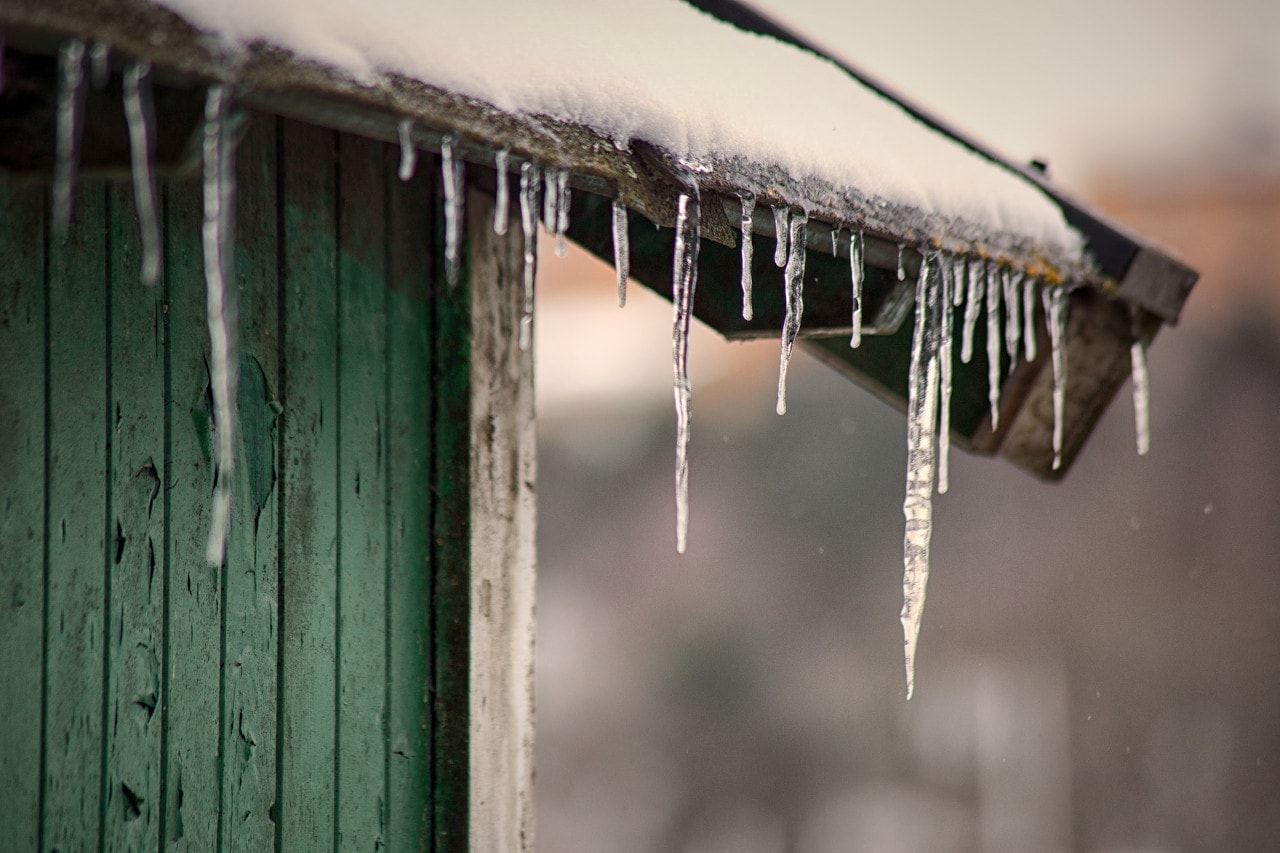 Concrete is becoming a favorite roofing material option in areas that experience winters and cold months.
Concrete cement is mixed with fiber reinforcement for durability to withstand snow accumulation and weight pressure. Concrete tiles or shakes are coated with enamels or plastic for durability and better heat trapping efficiency.
They can be shaped and colored into many roof types like shingles, shake, or tiles making them a more versatile choice.
Concrete roofs are considerably heavier than other roof types, thus the need for a sturdy underlayment. They can also be more expensive, but their durability and energy efficiency can pay for themselves.
Sprayed On Foam Coating
A roofing option to improve the energy efficiency of your house is to coat your existing roof with polyurethane foam. The spray foam works best on flat or low sloped roofs.
Commercial buildings with hidden roofs usually use foam coating to help lower energy consumption.
The polyurethane foam spray works in many ways to keep your home comfortable. The coat will seal and insulate your roof. It also filters the ultra violet rays of the sun.
Adding a coat to your existing roof will not cost as much as replacing it with a more energy efficient roof. It is also lightweight, and as a result not a significant burden to your existing underlayment. Polyurethane foam spray should only be applied by professionals and needs to be recoated every five to ten years.
Green Roofs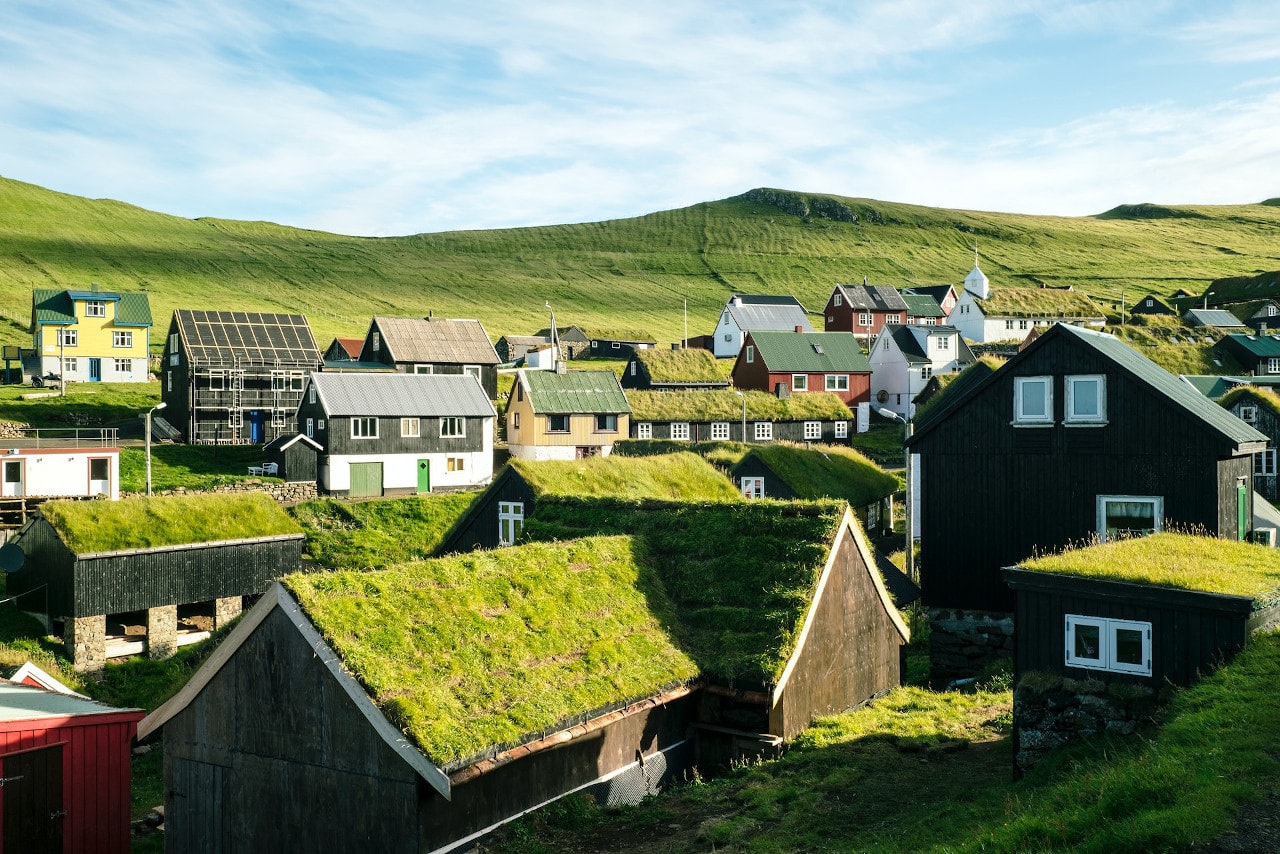 A green roof is not exactly a roof type. But building a garden or covering your roof with plants can significantly lower your home cooling and heating energy expense.
The greens will absorb most of the heat during summer, and it will give your home an additional layer of insulation to trap the heat during cold months.
Building a green roof is a lot of work and can be expensive. You will need a structural engineer to assess and design a roof foundation that would be able to support your garden. A drainage system has to be installed.
You will also need to plant, nurture, and take care of your garden. But the energy saving and the fresh garden produce you can enjoy can very well compensate the effort and initial expense.
---
Editor's Note: This post has been updated for freshness and consistency.