Everyone wants their home to be light and airy, but some homes – especially those which have been extended or which are north-facing — can be very dark and dingy inside.
Though it may be fine at night, a dark home is not especially inviting, for you or for your guests.
There is always an option to add more lamps and ceiling lights, but these require additional energy consumption, which can be costly.
And furthermore, natural light has been proven to offer significant health benefits, such as:
boosting your body's Vitamin D storage
higher productivity
better vision
better sleep quality
improved mood
Whether your home is a period property with small windows or a new build still in the early design stages, there are plenty of ways you can maximize the natural light in your home and save money on energy bills at the same time.
Changing the Windows and Doors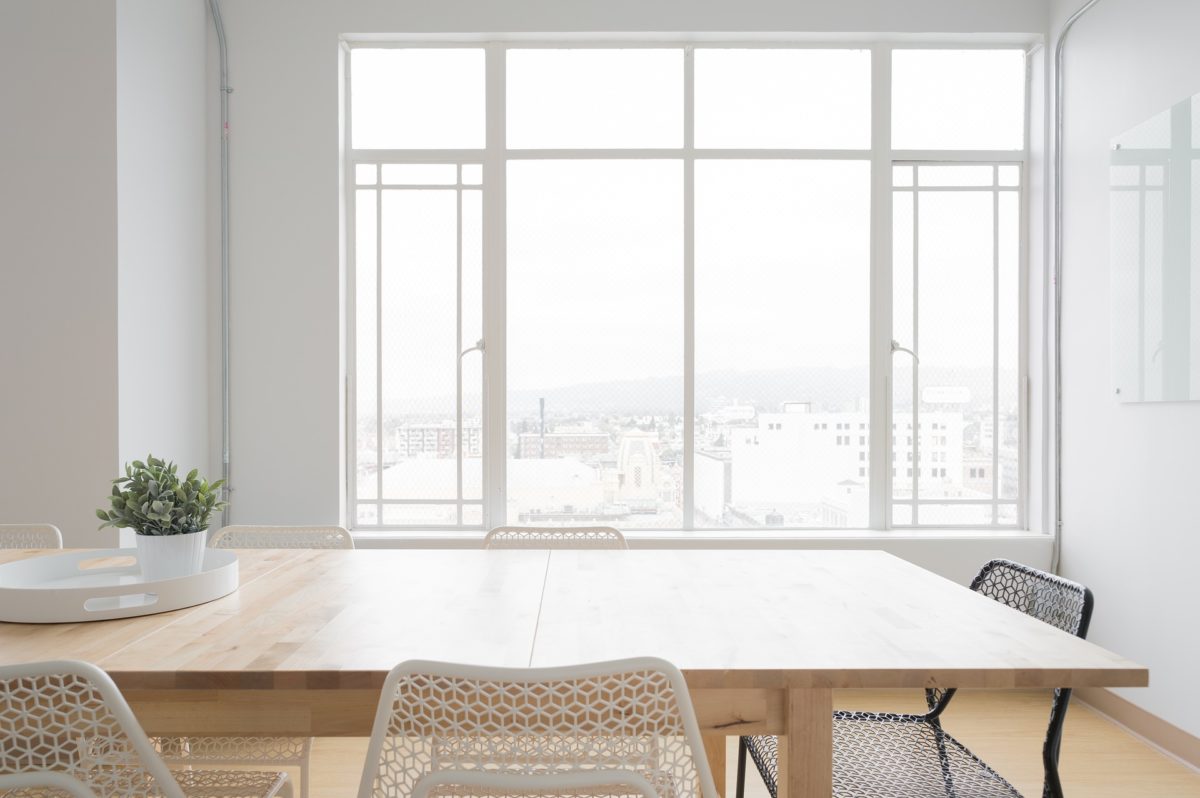 The most obvious way to introduce more light into your home is via windows and doors.
Bigger windows are the obvious way of getting more light into your home. Small windows can often be a problem in country cottages or very old properties, built at a time when the cost of glass for large windows was prohibitively expensive.
The only challenge with changing out your windows and doors is that large expanses of glazing need to be energy efficient. If it isn't, you run the risk of your home turning into an oven during the summer, or a freezer during the winter when the temperature plummets.
Thanks to innovative design techniques, modern windows and doors are available in highly-rated energy efficient options, and it is possible to maintain a very comfortable temperature all year round.
Getting new windows is often not an inexpensive option either, with a double glazed unit costing upwards of $700 USD.
If light floods into your house from one direction only, leaving the other side of the house dark, think about investing in glass doors which will help move the light around.
It is always a balancing act between getting larger windows while maintaining the character and appearance of your home, and in the case of people living in listed buildings or a conservation area, there are often restrictions about what you are and are not allowed to do to improve your windows.
Keep this in mind when doing your window and door shopping.
Interior Design Tricks
If you don't have the budget for replacing or adding more windows or doors, then being clever with interior design can drastically change the feel of your home without the expense.
Mirrors are a tried and tested design trick, as they reflect the light around the room and hallways, maximizing any existing natural light and creating a sense of space. Use mirrors to reflect what light is available.
At night, place lamps in front of carefully positioned mirrors to increase the levels of illumination in the room.
When choosing paint colors for your home, pale colors rather than deep shades will make the room feel lighter too.
Keep window coverings to a minimum to allow as much light to stream in as possible, and pull your curtains and blinds open fully every morning.
There are plenty of ways to make the most of natural light using innovative and traditional glazing techniques, but in the case of a period property, make sure you stay sympathetic to the overall design.
Atriums and Roof Lanterns
Atriums or roof lanterns are a beautiful way of bringing natural light into a dark room. Rather than enjoying a view of the garden, you can instead gaze up at the sky.
Roof lanterns and atriums are also a lovely architectural feature in their own right and, when constructed sympathetically, they can add light and a wonderful sense of space to even the gloomiest of rooms.
Folding or Retractable Glass Panels
A popular way of closing the gap between indoor and outdoor space is to construct folding glass panels in place of a traditional patio window or French doors.
When closed, glass panels act as a wall of glass, shielding the interior of the room from the elements whilst still allowing natural light to flood in.
When open, the room is opened up and becomes at one with the outdoor space, which is great during warmer weather.
Glass panels can either slide or fold open, or you can install a pulley system so that the entire wall lifts up into a horizontal position.
Skylights
Skylights refer to windows fitted into the roof space. These are a great way of bringing light into an attic bedroom or bathroom when it is impossible to build any other type of window.
Having a skylight on the roof provides far more light than a window on the side of the house, and if you are building an extension or using an attic room having a skylight can flood the room with natural light.
This is a particularly good solution for rooms which are north-facing or for extensions where the inclusion of a skylight can be built in at the planning stage.
Sun Pipes aka Solar Tubes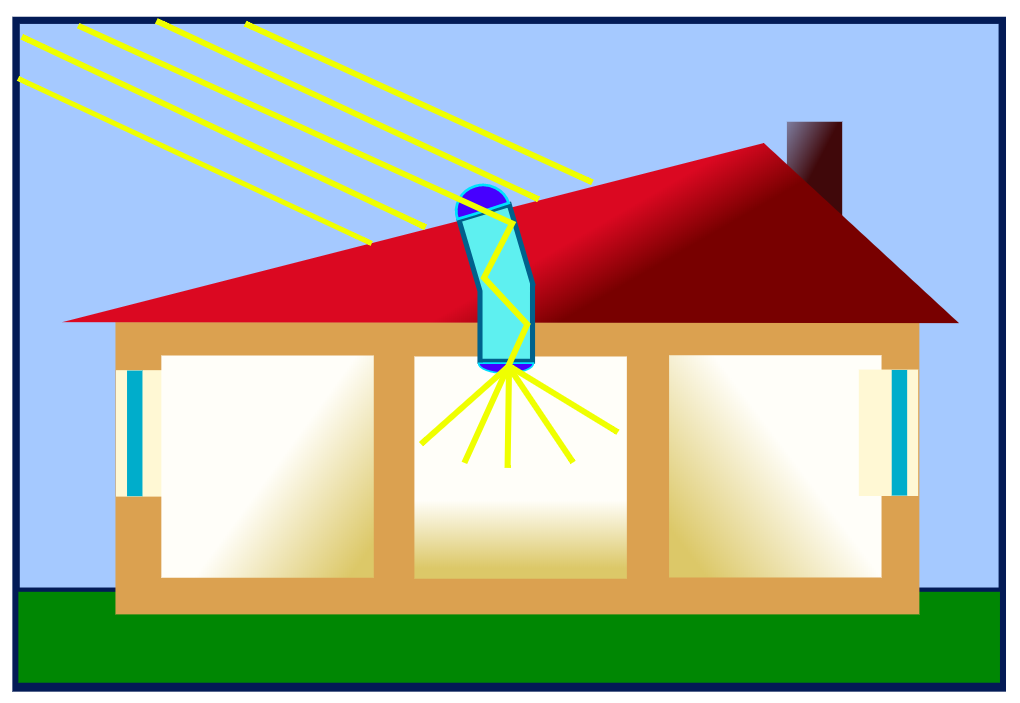 One of the most innovative methods of getting light into a room is by using a product such as a sun pipe.
The sun pipe kits comprise a small sky roof light and then a long mirrored tube which directs the light from the roof down into the room below.
They are a relatively inexpensive way of bringing daylight into a room with no other natural light source. In some cases, when a sun tube has been installed it negates the requirement for any artificial light during the day, which, in a bathroom or hallway, could be very useful.
The way they are constructed means that sun tubes can be used in most single storey areas of the house, or upstairs to filter light down from the roof level.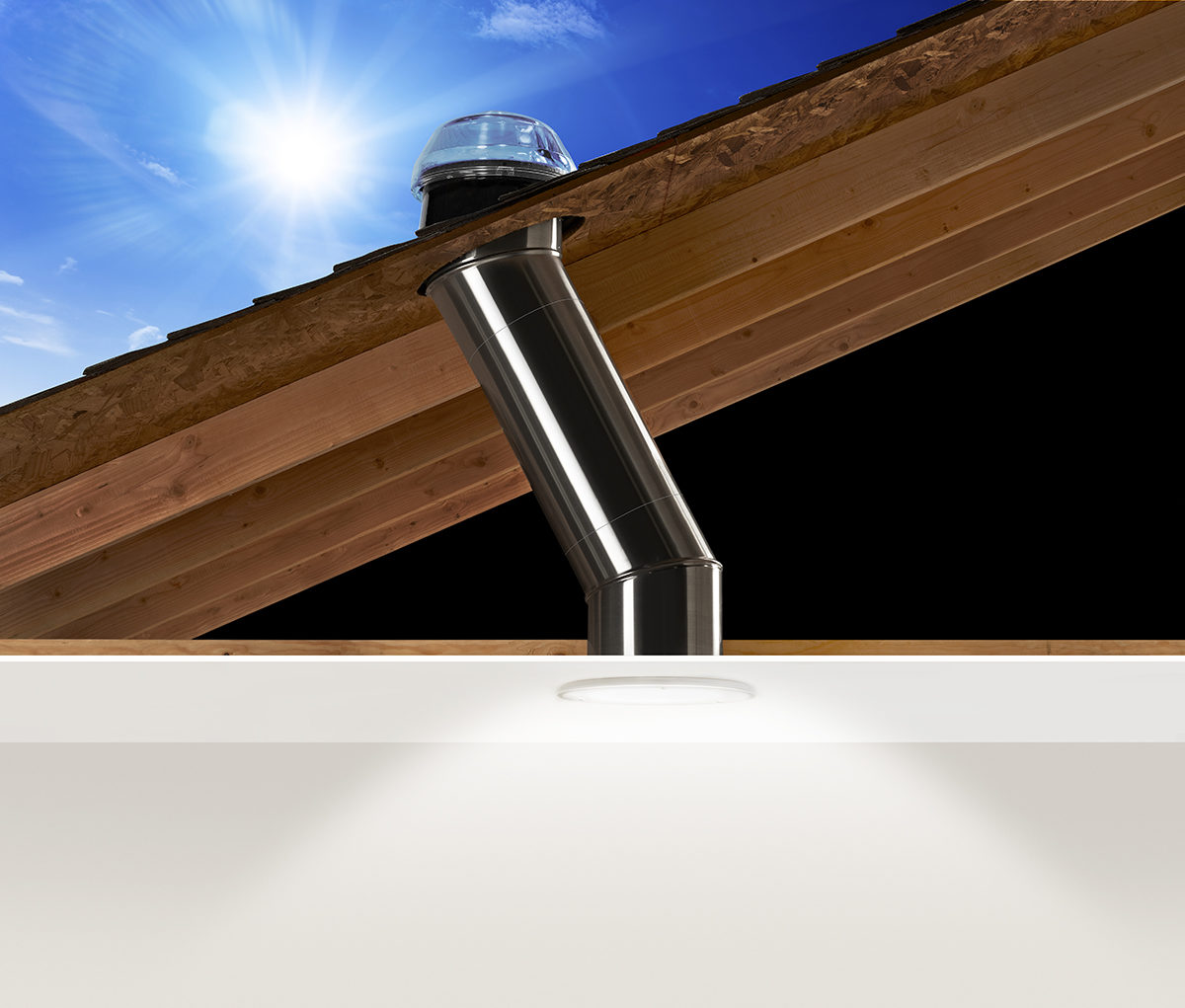 Sun pipes are still quite an innovative product and although many are being used in offices or schools, they are still quite unusual in a domestic setting.
Keen DIY enthusiasts should be able to fit a sun pipe themselves, or a professional should be able to complete the job in a day.
Daylight Bulbs
If you have tried all of the interior design tricks and window installation options and are still struggling to get enough natural light into a room, daylight bulbs can be the answer.
These bulbs are blue in color and, unlike regular light bulbs, they give off a much more natural glow.
Daylight bulbs are also available as energy efficient bulbs, and although they are more expensive to buy initially, they last much longer.
They are recommended for people who suffer from seasonal affective disorder, and for people who do crafts such as needlework or knitting.
There are also therapeutic daylight lamps which are designed for people who suffer badly with the lack of daylight in the winter, but these are designed for using over short periods of time rather than to light a room on a permanent basis.
{This article has been updated for freshness and consistency.}